M. David Eckel
145 Bay State Road, Suite 101
Boston, MA 02215
T: 617.353.1803; F: 617.358.3087
E: mdeckel@bu.edu
Fall 2013 Office Hours:

Bio
Professor of Religion. B.A., M.A, Oxford; Ph.D., Harvard. Publications include "Bhaviveka and His Buddhist Opponents"; "To See the Buddha: A Philosopher's Quest for the Meaning of Emptiness"; "Buddhism"; "Jnanagarbha's Commentary on the Distinction Between the Two Truths"; editor of "India and The West: The Problem of Understanding" and "Deliver Us from Evil." Director of the Core Curriculum. Distinguished Teaching Professor of the Humanities, 2002-5; Metcalf Award for Teaching Excellence, 1998.
Books

Buddhism: Origins, Beliefs, Practices, Holy Texts, Sacred Place
By M. David Eckel
Oxford University Press
October 1, 2002
Buy it now from Amazon.com!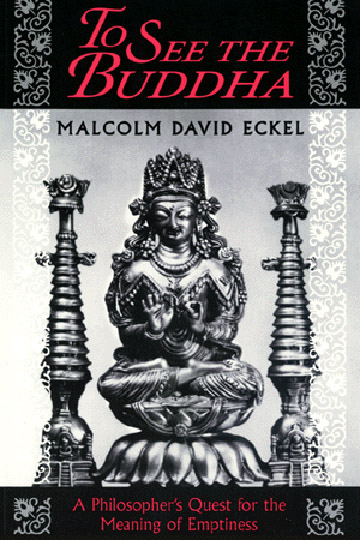 To See the Buddha
By M. David Eckel
Princeton University Press; Reprint edition
November 29, 1994
Buy it now from Amazon.com!
Courses
RN 102 Sacred Journeys
RN 103 World Religions: Eastern
RN 210 Buddhism
RN 425/725 Topics: Asian Religion
Materials