Elizabeth Pratt, PhD
Adjunct Clinical Assistant Professor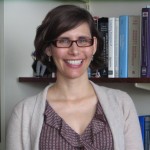 PhD, Rutgers University
Associate Director:  Eating Disorders Program (CARD)
Please note, Dr. Pratt will not be taking new graduate students during the 2015-16 and 2016-17 academic years.
Biographical Sketch
Dr. Pratt received her Ph.D. in 2003 from Rutgers, The State University of New Jersey. She completed her internship at the Boston Consortium in Clinical Psychology and a NIMH sponsored postdoctoral fellowship in stress and trauma research at the National Center for Post-traumatic Stress Disorder, both at the Jamaica Plain Campus of the VA Boston Healthcare System.
Her primary research interests are in the assessment and treatment of eating disorders, substance use disorders, and PTSD. She is also interested in the treatment of comorbid conditions, particularly substance abuse in women with eating disorders as well as patients with co-occurring substance abuse and PTSD. Dr. Pratt is the Associate Director of the Eating Disorders Program at the Center for Anxiety and Related Disorders at Boston University.
Interests
Assessment and treatment of eating disorders, substance use disorders, mood/anxiety disorders, development and testing of novel treatments for complex patient populations
Selected Publications
Murray, H.W., McHugh, R.K., Behar, E., Pratt, E. M., Otto, M.W. (2008). Personality factors associated with methadone maintenance dose. The American Journal of Drug and Alcohol Abuse, 34, 634-641.
Pratt, E.M., Brief, D.J., & Keane, T.M. (2006). Posttraumatic stress disorder: Recent advances in psychological assessment for adults. In V. Follette & J. Ruzek (Eds.) Cognitive-Behavioral Treatment of Posttraumatic Stress Disorder. Guilford Press: New York.
Loeb, K.L., Wilson, G.T., Labouvie, E., Pratt, E.M., Hayaki, J., Walsh, B.T., Agras, W.S., & Fairburn, C.G. (2006). Therapeutic alliance and treatment adherence in two interventions for bulimia nervosa: A study of process and outcome. Journal of Consulting and Clinical Psychology, 73, 1097-1107.
Contact