Caldwell-Harris web mentions and media appearances
May 2007 MTV's "Professors Strike Back" -- where I answer my student critics.
Jan 2008. Alphaetizing by title? Don't. Case study in Annals of Improbably Research (short report).
Sept 2008. Bicyclists vs. motorists (BU Today video clip).
Sept 2008. I guest-blog for Miss Conduct's "Mind over Manners" Boston Globe blog (blog entry -- no longer archived?)
Sept 2008. Deception blog discusses my journal article about lying in a native vs. non-native language (blog review).
Dec 2008. Research blog discusses the "card credit" and "you thank" illusion investigated in the journal Consciousnes and Cognition (blog review).
LSpring 2009. The U.S. military plans to build a virtual reality parent to comfort the children of deployed personnel (newspaper story). I broke this story to the media after recieving a request to be a consultant for a team that wanted to respong to the military's call for proposals.
July 15 2009. WFXT-TV Ch. 25 Texting good for teens (video). (Or try this link from BU).
June 9, 2009. Why would a bridgewater firefighter slug a selectman? (newspaper story).
Sept 1, 2009. The science of female friendship (newspaper story).
Sept 10, 2009. Commentary on "How humans became such other-regarding apes" (reply).
October 2009. Animal Planet's Dogs 101 "Ugly Dogs" (I was interviewed for this show but hven't seen it yet; this links contains just clips from the show.)
January 11, 2010. BU Today interviews me on "The Good Side of Bad Words -- A psychologist on why swearing can be beneficial to your health," including some of my own work on taboo language.
January 28, 2010. I will present a talk-back on 'Slavery Past and Present', following the play Harriet Jacobs, at Central Square Theater in Cambridge (playwright Lydia Diamond)
Oct 27 2010. My personality across cultures work is mentioned by Psychology Today.
October 2010. I explain the meaning of "you know" and why some people say it a lot, in Now Toronto.
<![if !supportEmptyParas]> <![endif]>
July 25, 2011. My work on how atheists and nonbelievers may have a different cognitive processing style from religious believers is discussed in the German magazine Der Spiegel. The English translation was circulated on a secularity discussion board.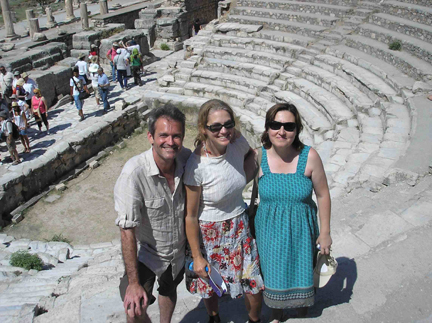 Finally, something completely different: my 15 minute play on international organ trafficking (word document).