Publications from the School of Management
Author: Marjan Kamali [SMG]

Title: Together Tea
Date of Publication: May 21, 2013
Publisher: Ecco
ISBN: 0062236806
---
Authors: Jeffrey F. Beatty, Susan S. Samuelson [SMG]

Title: Legal Environment
Date of Publication: January 4, 2013
Publisher: South-Western College Pub
ISBN: 1133587496
---
Authors: Edward G. Anderson Jr., Nitin R. Joglekar [SMG]

Title: The Innovation Butterfly: Managing Emergent Opportunities and Risks During Distributed Innovation
Date of Publication: June 1, 2012
Publisher: Springer
ISBN: 1461431301
---
Authors: Susan Fournier [SMG], Michael Breazeale, Marc Fetscherin

Title: Consumer-Brand Relationships: Theory and Practice
Date of Publication: March 23, 2012
Publisher: Routledge
ISBN: 0415783038
"If you want to truly understand one of the most important concepts in branding, the consumer- brand relationship, you need to read the multiple perspectives provided in this book. This is a treasure of insights that will advance your thinking and your brand." – David Aaker, Vice Chairman of Prophet, Professor Emeritus at the Haas School of Business, University of California, Berkeley
---
Editors: Karen Golden-Biddle [SMG], Jane E. Dutton

Title: Using a Positive Lens to Explore Social Change and Organizations: Building a Theoretical and Research Foundation
Date of Publication: March 14, 2012
Publisher: Routledge
ISBN: 0415878861
"This is a very important book that opens up new arenas and vistas for organizational studies. Its key message that social change and organizations are deeply connected is one that we all need to hear and deal with. Its concern with critical social issues of sustainability, healthcare, poverty and low-wage work is, again, something that we all need to hear and deal with. The book provides a powerful voice for using a positive lens to further our understanding and stimulate our imagination. It will be a significant addition to my bookshelf." – C.R. (Bob) Hinings, University of Alberta, Canada
---
Authors: Susan Carlton [SMG]

Title: Love and Haight
Date of Publication: March 13, 2012
Publisher: Henry Holt and Co.
ISBN: 080508097X
---
Authors: Jeffrey F. Beatty, Susan S. Samuelson [SMG]

Title: Business Law and the Legal Environment
Date of Publication: January 13, 2012
Publisher: South-Western College Pub
ISBN: 1111530602
---
Authors: Jeffrey F. Beatty, Susan S. Samuelson [SMG]

Title: Introduction to Business Law
Date of Publication: January 11, 2012
Publisher: South-Western College Pub
ISBN: 113318815X
---
Authors: David Weil [SMG], et al.

Title: Bigger Isn't Necessarily Better: Lessons from the Harvard Home Builder Study
Date of Publication: January 2012
Publisher: Lexington Books
ISBN: 0739172883
"This book is filled with descriptive institutional detail and analytical insight. It looks at the industry from a range of perspectives, and it is ultimately positive in its outlook. It is hard to find this kind of balance today." – Karl E. Case, Professor of Economics Emeritus, Wellesley College
---
Authors: Lee E. Preston, James E. Post [SMG]

Title: Private Management and Public Policy: The Principle of Public Responsibility (Stanford Business Classics Edition)
Date of Publication: 2012
Publisher: Stanford University Press
ISBN: 9780804783866
"Preston and Post's Private Management and Public Policy is a seminal contribution to the field of the business and society. It should be read by all thoughtful persons who seek a deeper understanding of the interplay between business and its myriad stakeholders. Their interpenetrating systems model provides an exceptional framework for understanding the changing role of society, as expressed through the public policy process. I am so pleased that this classic book is now available to a whole new generation of readers." — Archie B. Carroll, Professor Emeritus and Director, Nonprofit Management & Community Service Program, University of Georgia
---
Authors: Zvi Bodie [SMG], Rachel Taqqu

Title: Risk Less and Prosper: Your Guide to Safer Investing
Date of Publication: December 27, 2011
Publisher: Wiley
ISBN: 1118014308
"Bodie and Taqqu have staked out important ground in terms of reconsidering the basic paradigm for long-term saving and investing and presenting a new approach in an engaging and thoughtful manner." – Portfolio.com, February 2012
---
Author: William F. Samuelson [SMG], Stephen G. Marks

Title: Managerial Economics (7th Ed.)
Date of Publication: December 6, 2011
Publisher: Wiley
ISBN: 1118041585
---
Authors: Jon P. Briscoe, Douglas T. Hall [SMG], Wolfgang Mayrhofer

Title: Careers Around the World: Individual and Contextual Perspectives
Date of Publication: August 11, 2011
Publisher: Routledge
ISBN: 0415871425
---
Author: Donald J. Smith [SMG]

Title: Bond Math: The Theory Behind the Formulas
Date of Publication: July 26, 2011
Publisher: Wiley Finance
ISBN: 1576603067
---
Authors: Barry Dym [SMG], Susan Egmont, Laura Watkins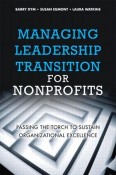 Title: Managing Leadership Transition for Nonprofits: Passing the Torch To Sustain Organizational Excellence
Date of Publication: March 19, 2011
Publisher: FT Press
ISBN: 0137047657
"Leadership transition is one of the greatest challenges and opportunities faced by an organization. Leaders know that leaving well is the last great gift a leader can give to the organization. Managing Leadership Transition for Nonprofits is an indispensable guide for leaders across the sector." - Frances Hesselbein, President and CEO, Leader to Leader Institute
---
Authors: Kristian Darigan Merenda [SMG] et al.

Title: Breakthrough Nonprofit Branding: Seven Principles to Power Extraordinary Results
Date of Publication: October 26, 2010
Publisher: Wiley
ISBN: 0470286911
---
Author: Stephen Davidson [SMG]

Title: Still Broken: Understanding the U.S. Health Care System
Date of Publication: March 24, 2010
Publisher: Stanford Business Books
ISBN: 0804761965
"Davidson's Still Broken provides an important, rich understanding of how enduring and persistent problems in the American health care system have evolved over time. Admirably, he also offers a way out of this vicious cycle by changing the incentives in the delivery system and proposing how Congress might agree to a transformative shift." — Colleen M. Grogan, Associate Professor, School of Social Service Administration, University of Chicago
---
Author: Mark T. Williams [SMG]

Title: Uncontrolled Risk: The Lessons of Lehman Brothers and How Systemic Risk Can Still Bring Down the World Financial System
Date of Publication: March 22, 2010
Publisher: McGraw-Hill
ISBN: 0071638296
"Uncontrolled Risk will ruffle feathers—and for good reason—as voters and legislators learn the diffi cult lessons of Lehman's collapse and demand that we never forget them." - Dr. David C. Shimko, Board of Trustees, Global Association of Risk Professionals
---
Author: Tom Anastasi [SMG]

Title: The Successful Entrepreneur: American Dream Done Right
Date of Publication: February 10, 2010
Publisher: Glenbridge Publishing Ltd.
ISBN: 094443567X
"Tom Anastasti is one of those unique individuals who makes the complex simple. He has feet in three worlds, the practical, the legal, and the academic. This book on entrepreneurship walks you through all you will need to get started and keep it going, building on his reputation in leadership and negotiations to provide the blue prints you will need to manage both the numbers and the people side of your efforts." – Lloyd S. Baird, Chairman, Organizational Behavior Dept., Boston University, School of Management
---
Authors: Scott Stewart [SMG], Christopher Piros, Jeffrey Heisler
Title: Running Money: Professional Portfolio Management
Date of Publication: January 28, 2010
Publisher: McGraw-Hill/Irwin
ISBN: 0073530581
---
Authors: Jeffrey F. Beatty [SMG], Susan S. Samuelson [SMG]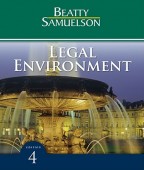 Title: Legal Environment (4th Ed.)
Date of Publication: January 19, 2010
Publisher: South-Western College/West
ISBN: 0324786549
---
Editors: John DiCocco [SMG], Mark T. Williams [SMG]
Title: New England Golf Guide
Date of Publication: November 2008
Publisher: Ball Marker Press
ISBN: 0974443859
---
Author: Jerome Detemple [SMG]
Title: American-Style Derivatives: Valuation and Computation
Date of Publication: December 9, 2005
Publisher: Chapman and Hall/CRC
ISBN: 158488567X