Publications from the School of Medicine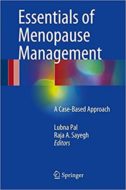 Editors: Raja Sayegh [MED], Lubna Pal
Title: Essentials of Menopause Management: A Case-Based Approach
Date of Publication: February 3, 2017
Publisher: Springer
ISBN: 978-3319424491
---
Author: Bayla Ostrach [MED]
Title: Health Policy in a Time of Crisis: Abortion, Austerity, and Access
Date of Publication: January 20, 2017
Publisher: Routledge
ISBN: 978-1629583655
---
Author: Janice Wiesman [MED]
Title: Peripheral Neuropathy: What It Is and What You Can Do to Feel Better
Date of Publication: August 12, 2016
Publisher: Johns Hopkins University Press
ISBN: 978-1421420851
"An excellent book that I would recommend to my patients. Dr. Wiesman does a good job explaining difficult medical concepts in laymen's terms." — Ahmet Höke, MD, PhD, Professor of Neurology, Johns Hopkins University School of Medicine
---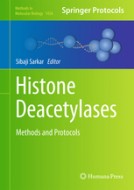 Editor: Sibaji Sarkar [MED]
Title: Histone Deacetylases: Methods and Protocols
Date of Publication: May 9, 2016
Publisher: Humana Press
ISBN: 978-1493936656
---
Editors: Jorge Soto [MED/BMC], Brian Lucey
Title: Emergency Radiology: The Requisites, Second Edition
Date of Publication: April 29, 2016
Publisher: Elsevier
ISBN: 978-0323376402
"This is an essential and quick read for radiology residents in training and a reference for practicing clinicians across various specialties. The superlative image quality and painstaking labeling of each image reduces the need for text and conveys key concepts in a visually appealing manner. The most outstanding feature of the book is it's concise and easy to understand presentation. This should certainly be part of the required reading for every medical student and resident with an interest in radiologic diagnosis." -Parthiv Mehta, MBBS, MD (Baystate Medical Center)
---
Editors: Sudha Seshadri [MED], Stéphanie Debette
Title: Risk Factors for Cerebrovascular Disease and Stroke
Date of Publication: April 6, 2016
Publisher: Oxford University Press
ISBN: 978-0199895847
---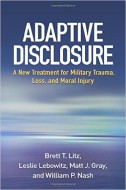 Authors: Brett Litz [MED], Leslie Lebowitz, Matt Gray, William Nash
Title: Adaptive Disclosure: A New Treatment for Military Trauma, Loss, and Moral Injury
Date of Publication: November 5, 2015
Publisher: Guilford Press
ISBN: 978-1462523290
"'Adaptive Disclosure' approaches the treatment of war-related trauma from a perspective that distinguishes it from other types of trauma, which will revolutionize the treatment of PTSD in the military. The authors consider aspects of trauma that are too frequently ignored: grief and loss and moral injury. Litz, Lebowitz, Gray, and Nash are to be commended for taking us to the next level of caring for our service members and veterans." –Carl A. Castro, PhD, School of Social Work, University of Southern California; Colonel, U.S. Army (Retired)
---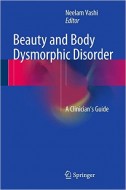 Author: Neelam Vashi [MED]
Title: Beauty and Body Dysmorphic Disorder: A Clinician's Guide
Date of Publication: September 9, 2015
Publisher: Springer
ISBN: 978-3319178660
---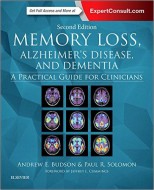 Authors: Andrew E. Budson [MED], Paul R. Solomon
Title: Memory Loss, Alzheimer's Disease, and Dementia: A Practical Guide for Clinicians, 2nd Edition
Date of Publication: August 3, 2015
Publisher: Elsevier
ISBN: 978-0323286619
"The cohesive text is an appealing blend of personal experience and clinical anecdotes, and is supported by a firm command of the rapidly changing clinical literature. The writing is crisp, lucid and, above all, practice-oriented …  The book is an incredible compilation of practical advice." –Lancet Neurology
---
Editor: Olga Gursky [MED]
Title: Lipids in Protein Misfolding
Date of Publication: July 7, 2015
Publisher: Springer
ISBN: 978-3319173436
---
Author: Sam Thiagalingam [MED]
Title: Systems Biology of Cancer
Date of Publication: May 12, 2015
Publisher: Cambridge University Press
ISBN: 978-0521493390
---
Author: Gerard Doherty [MED]
Title: Current Diagnosis & Treatment Surgery, 14th Edition
Date of Publication: January 12, 2015
Publisher: McGraw-Hill Education
ISBN: 978-0071792110
---
Editors: Gregory Grillone [MED], Scharukh Jalisi
Title: Robotic Surgery of the Head and Neck: A Comprehensive Guide
Date of Publication: November 19, 2014
Publisher: Springer
ISBN: 978-1493915460
"This is one of the best ENT Head & Neck Surgical atlases with a focus on Minimally Invasive approaches to head and neck pathologies. … I highly recommend this book for residents, fellows, oncologists, and ENT surgeons." -Joseph J. Grenier, Amazon.com, June 2015
---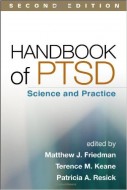 Editors: Matthew Friedman, Terence Keane [MED], Patricia Resick
Title: Handbook of PTSD: Science and Practice. 2nd Edition
Date of Publication: June 18, 2014
Publisher: Guilford Press
ISBN: 978-1462516179
"This is an extraordinary volume filled with nuanced and thoughtful discussions of recent advances in every facet of research on PTSD. The contributors are a veritable who's who of leaders in basic and translational PTSD research. 'Must' reading for anyone interested in understanding the nosology, epidemiology, causes, consequences, or treatment of this important disorder." -Ronald C. Kessler, PhD, McNeil Family Professor of Health Care Policy, Harvard Medical School
---
Authors: David T. Rubin, Sonia Friedman, Francis A. Farraye [MED]
Title: Curbside Consultation in IBD: 49 Clinical Questions, Second Edition
Date of Publication: June 15, 2014
Publisher: Slack Incorporated
ISBN: 978-1617110344
"This is an informative, current, state-of-the-art book on inflammatory bowel disease that is an essential item for every clinician in training and every academic library." -Vincent F. Carr, DO, MSA, FACC, FACP, Uniformed Services University of the Health Sciences, Doody's Review Service
---
Author: Monty Montano [MED]

Title: Translational Biology in Medicine
Date of Publication: March 31, 2014
Publisher: Woodhead Publishing Ltd.
ISBN: 1907568425
---
Authors: Henry R. Kranzler, Domenic A. Ciraulo [MED], Leah R. Zindel

Title: Clinical Manual of Addiction Psychopharmacology
Date of Publication: November 6, 2013
Publisher: American Psychiatric Publishing
ISBN: 978-1585624409
"Kranzler, Ciraulo and Zindel's incredibly thorough, yet compact clinical manual of addiction pharmacology is a must for physicians and other providers who treat individuals with addictive disorders… This manual would serve as an excellent teaching tool for residents in advanced training for Addiction Psychiatry and/or American Board of Addiction Medicine fellowships. Overall, this manual offers much to both experienced professionals and those beginning a career in addiction medicine." -Ismene L. Petrakis M.D.
---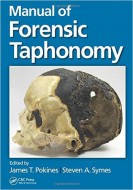 Editors: James Pokines [MED], Steven Symes
Title: Manual of Forensic Taphonomy
Date of Publication: October 8, 2013
Publisher: CRC Press
ISBN: 978-1439878415
---
Authors: Kenneth Blum, John Femino, Marlene Oscar-Berman [MED], et. al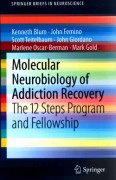 Title: Molecular Neurobiology of Addiction Recovery: The 12 Steps Program and Fellowship
Date of Publication: June 11, 2013
Publisher: Springer
ISBN: 978-1461472292
"This book provides an outstanding description of 12-step programs and explains the neurobiology of change. The purpose is to provide a conceptual schematic for addiction recovery by linking the 12-step program and fellowship with insights from neuroscience. … The audience is professionals interested in the treatment of patients with addictive disorders. … This interesting book is the first attempt to review the molecular neurobiological aspects of 12-step programs." -Marcos Modiano-Esquenazi, Doody's Book Reviews 
---
Author: Hernan Jara [MED]

Title: Theory of Quantitative Magnetic Resonance Imaging
Date of Publication: May 29, 2013
Publisher: World Scientific Publishing Company
ISBN: 981429523X
---
Editors: Anand K. Devaiah [MED] et al.

Title: Otology and Neurotology
Date of Publication: May 15, 2013
Publisher: Thieme
ISBN: 938207600X
---
Editors: Giuseppe Guglielmi, Wilfred C.G. Peh, Ali Guermazi [MED]

Title: Geriatric Imaging
Date of Publication: May 1, 2013
Publisher: Springer
ISBN: 3642355781
---
Author: Caroline Apovian [MED]

Title: The Overnight Diet: The Proven Plan for Fast, Permanent Weight Loss
Date of Publication: April 9, 2013
Publisher: Grand Central Life & Style
ISBN: 1455516910
"The Overnight Diet is anything but your standard fare in diet books. It's the real thing for people who are serious about losing weight as quickly as possible in a healthy, long-lasting way." – George L. Blackburn, M.D., Ph.D., Harvard Medical School
---
Editor: Richard Saitz [MED]

Title: Addressing Unhealthy Alcohol Use in Primary Care
Date of Publication: January 7, 2013
Publisher: Springer
ISBN: 146144778X
---
Editors: Linda L. Barnes [MED] and TJ Hinrichs

Title: Chinese Medicine and Healing: An Illustrated History
Date of Publication: January 7, 2013
Publisher: Belknap Press of Harvard University Press
ISBN: 0674047370
"Taking a historical, sociological, and anthropological approach, this expansive survey makes a scholarly pursuit accessible, with crisply edited essays and fascinating illustrations that break down a complex medical tradition whose relevance has not diminished… Medical professionals and alternative medicine aficionados will find plenty to appreciate in this compelling study." – Publisher's Weekly
---
Editors: Patrick Peller, Rathan Subramaniam, Ali Guermazi [MED]

Title: PET-CT and PET-MRI in Oncology: A Practical Guide
Date of Publication: November 10, 2012
Publisher: Springer
ISBN: 3642011381
---
Authors: Lewis E. Braverman [MED], David Cooper

Title: Werner & Ingbar's The Thyroid: A Fundamental and Clinical Text
Date of Publication: October 8, 2012
Publisher: Lippincott Williams & Wilkins
ISBN: 145112063X
---
Author: Douglas Katz MD (Co-editor) [MED] et al.

Title: Brain Injury Medicine: Principles and Practice
Date of Publication: August 22, 2012
Publisher: Demos Medical
ISBN: 1936287277
"…A 'go-to' reference for any clinician treating individuals with brain injury… The editors have assembled a single resource for physiatrists, neurologists, psychiatrists, therapists, nurses, psychologists, and other medical specialists, as well as for legal professionals and patient advocates. A medical condition of this magnitude and scope requires the thoughtful and wide-ranging coverage this text provides. It will quickly become the authoritative desk reference sought by clinicians practicing brain injury medicine." –The New England Journal of Medicine
---
Author: Mamoru Niitsu

Translator: Ali Guermazi [MED]
Title: Magnetic Resonance Imaging of the Knee
Date of Publication: August 1, 2012
Publisher: Springer
ISBN: 3642178928
---
Author: Francis Farraye [MED]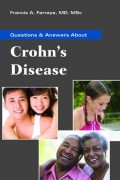 Title: Questions & Answers About Crohn's Disease
Date of Publication: June 25, 2012
Publisher: Jones & Bartlett Learning
ISBN: 0763793922
---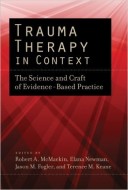 Editors: Robert McMackin, Elana Newman, Jason Fogler, Terence Keane [MED]
Title: Trauma Therapy in Context: The Science and Craft of Evidence-Based Practice
Date of Publication: June 15, 2012
Publisher: American Psychological Association Press
ISBN: 978-1433811432
---
Editors: Jennifer Vasterling, Richard Bryant, Terence Keane [MED]
Title: PTSD and Mild Traumatic Brain Injury
Date of Publication: February 1, 2012
Publisher: Guilford Press
ISBN: 978-1462503384
"Assessment, treatment, and the costs of delivering care are summarized in a pragmatic and comprehensive manner. This volume is a timely, compact, and remarkably current resource for those who deal with such patients, providing the bases for knowledgeable decisions about how to proceed." –Quarterly Review of Biology 2012-12-01
---
Editors: Steven M. Southwick, Brett T. Litz [CAS/MED], Dennis Charney, Matthew J. Friedman
Title: Resilience and Mental Health: Challenges Across the Lifespan
Date of Publication: September 30, 2011
Publisher: Cambridge University Press
ISBN: 0521898390
---
Authors: Robert Lowe, Francis Farraye [MED]

Title: GI Emergencies: A Quick Reference Guide
Date of Publication: September 15, 2011
Publisher: Slack Incorporated
ISBN: 1556429908
"(GI Emergencies) has a unique, conversational style that takes the reader from the first telephone consultation through patient evaluation, differential diagnosis, laboratory testing, and management of common gastrointestinal emergencies. This book is useful for entry level gastroenterology fellows during the initial portion of their fellowship; it may be more useful for emergency room and intensive care unit trainees of all levels."  – C. Prakash Gyawali, Washington University School of Medicine, Gastroenterology
---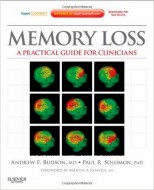 Authors: Andrew E. Budson [MED], Paul R. Solomon
Title: Memory Loss: A Practical Guide for Clinicians, 1e (Expert Consult Title: Online + Print)
Date of Publication: July 14, 2011
Publisher: Saunders
ISBN: 1416035974
"From the point of view of the busy clinician working in the trenches but looking for a practical and cutting-edge guide, Doraiswamy said he cannot think of a better book, noting, 'This is the clinical book of the year in our field.'" –Alzheimer's Research Forum
---
Editors: Kristin A. Carmody [MED], Christopher L. Moore, David Feller-Kopman

Title: Handbook of Critical Care & Emergency Ultrasound
Date of Publication: June 14, 2011
Publisher: McGraw-Hill Professional
ISBN: 0071604898
---
A
uthor: Osamu Sakai [MED]
Title: Head and Neck Imaging Cases
Date of Publication: May 24, 2011
Publisher: McGraw-Hill Professional
ISBN: 0071543724
---
Author: Peter Cahn [MED]
Title: Direct Sales and Direct Faith in Latin America
Date of Publication: April 15, 2011
Publisher: Palgrave Macmillan
ISBN: 0230112498
---
Authors: Peter Siao [MED], Didier Cros, Steve Vucic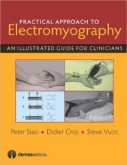 Title: Practical Approach to Clinical Electromyography
Date of Publication: January 31, 2011
Publisher: Demos Medical
ISBN: 1933864230
---
Editors: Domenic A. Ciraulo [MED], Richard Shader

Title: Pharmacotherapy of Depression
Date of Publication: December 29, 2010
Publisher: Humana Press
ISBN: 978-1603274340
"This is an update of a comprehensive book reviewing the neurobiological foundation and general principles and recommendations for the use of pharmacotherapy in the treatment of depression in a wide range of clinical presentations. … a broad intended audience that includes 'practicing physicians, residents in psychiatry, neurology, and medicine as well as psychologists, medical students, social workers, nurses, mental health counselors and graduate students.' … clinicians who use pharmacotherapeutic strategies to treat patients with depression will use this book the most." – Aaron Plattner, Doody's Review Service
---
Editors: Marilyn Augustyn, Barry Zuckerman [MED], Elizabeth Caronna

Title: The Zuckerman Parker Handbook of Developmental and Behavioral Pediatrics for Primary Care (3rd Edition)
Date of Publication: October 1, 2010
Publisher: Lippincott, Williams & Wilkins
ISBN: 1608319148
---
Author: Francis A. Farraye [MED]

Title: Questions & Answers About Ulcerative Colitis
Date of Publication: July 30, 2010
Publisher: Jones & Bartlett Learning
ISBN: 1449600743
---
Author: Aubrey Milunsky [MED]
Title: Genetic Disorders and the Fetus: Diagnosis, Prevention and Treatment
Date of Publication: January 26, 2010
Publisher: Wiley-Blackwell
ISBN: 140519087
---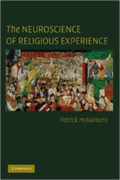 Author: Patrick McNamara [MED]
Title: The Neuroscience of Religious Experience
Date of Publication: November 6, 2009
Publisher: Cambridge University Press
ISBN: 0521889588
"Patrick McNamara shows the power of the neurosciences, evolutionary biology, and cognitive sciences to cast important new light on religion through a wide range of religious phenomena, interpreted with sympathetic objectivity and reserve. No scholar of religion, from any of the disciplines of religious studies, should ignore this accessible but scientifically detailed tour de force of creative analysis." – Robert Cummings Neville, Boston University, Past President of the American Academy of Religion
---
Author: Ann M. Kring Kring, PhD, and Denise M. Sloan, PhD. [MED]
Title: Emotion Regulation and Psychopathology: A Transdiagnostic Approach to Etiology and Treatment
Date of Publication: October 27, 2009
Publisher: The Guilford Press
ISBN: 1606234501
"Kring and Sloan correctly point out that emotion dysregulation is a central component of a diverse set of psychiatric disorders and maladaptive behaviors. They have assembled a stellar group of contributors to address this important issue. By highlighting common difficulties across disorders, this superb volume challenges readers' conceptualizations of the distinctiveness of diagnostic categories. This book should be required reading for scientists or students who want to gain a more comprehensive understanding of mechanisms that might underlie psychiatric disturbance."–Ian H. Gotlib, PhD, Department of Psychology, Stanford University
---
Author: Patrick McNamara [MED]
Title: Evolution of Sleep: Phylogenic and Functional Perspectives
Date of Publication: October 12, 2009
Publisher: Cambridge University Press
ISBN: 0521894972
---
Author: Martin H. Steinberg [MED]

Title: Disorders of Hemoglobin: Genetics, Pathophysiology, and Clinical Management (2nd Edition)
Date of Publication: August 17, 2009
Publisher: Cambridge University Press
ISBN: 0521875196
"The editors themselves are important contributors to the book, and they have marshaled a group of chapter authors who are, for the most part, masters in the field. The first chapter, by Ranney, sets the stage by providing a comprehensive historical perspective. The high quality of the book continues from there. The book is comprehensive and surprisingly up to date, with coverage of current topics and citations of reports that have appeared in journals very recently…This book will serve as a binder for the literature on the molecule that put medicine into an entirely new place." –The New England Journal of Medicine
---
Author: Francis A. Farraye, MD, MSc [MED], Sonia Friedman and David T. Rubin
Title: Curbside Consultations in Inflammatory Bowel Disease: 49 Clinical Questions
Date of Publication: April 15, 2009
Publisher: Slack Incorporated
ISBN: 1556428561
---
Author: Lawrence S. Chin [MED, BMC], William Regine
Title: Principles and Practice of Stereotactic Radiosurgery
Date of Publication: May 15, 2008
Publisher: William Regine
ISBN: 0387710698
---
Authors: Carine Lenders [MED], W. Allan Walker, John B. Watkins, Christopher Duggan
Title: Nutrition in Pediatrics: Basic Science and Clinical Applications
Date of Publication: January 31, 2007
Publisher: Pmph USA
ISBN: 155009226X