1992 Metcalf Cup & Prize
Anthony di Bonaventura, SFA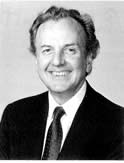 The public performance and recordings of Anthony di Bonaventura establish his greatness as an artist and his preeminence as an interpreter of Scarlatti. His master classes and the performances and recordings of his students establish his greatness as a teacher.
His students without exception praise his teaching. One calls him "not only one of the best teachers I have ever had, but also one of the most positive influences in my life." Students write of his indefatigable willingness to extend lessons and meet at off-hours, of his willingness to give them his unlisted telephone number.
No one who has seen Anthony di Bonaventura teach will forget the experience. The student, gifted and proficient at the start, audibly improves as the lesson proceeds. Professor di Bonaventura listens with quiet intensity, plays an illustrative passage, and in a learned and lucid exposition explains why his interpretation responds more closely to the score. The student tries again. From the delighted expressions on the face of the maestro and pupil, even the tone-deaf would know that the student's mastery of the passage has advanced. A student puts it succinctly: "He has given me the confidence to become the pianist I have dreamed of becoming."
Professor di Bonaventura's mentorship of his students extends beyond their own playing. A student writes of him, "I have modeled my own teaching after his, and I owe my success as a teacher to his guidance."
Anthony di Bonaventura, artistic mentor of some of the most talented and accomplished pianists in the world, a consummate teacher of teachers, embodies the excellence in teaching which the Metcalf Cup and Prize was designed to honor.
William Vance, CLA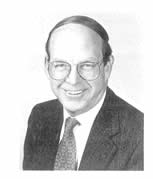 William Vance, who has taught English and American literature at Boston University for thirty years, is a distinguished scholar whose monumental study America's Rome won both the Ralph Waldo Emerson Prize of Phi Beta Kappa and the Association of American Publishers Prize for the best book in the arts, literature, and language category.
His classroom style is at once understated and demanding. In an age when fewer students have patience for massive works such as Moby Dick and The Portrait of a Lady, Professor Vance does not respond by substituting shorter, lesser works. As he puts it, "I try harder to help the students make the voyage through the masterpieces."
One of his former doctoral students says that she chose to work with Professor Vance "because I had never before met an academic who brought out the best in me as much as he; he is a perfectionist, expecting nothing by the best work a student can do." Another student characterizes him as "a gentle yet intellectually rigorous and receptive teacher who develops the demand in a student for creative, intelligent work."
Professor Vance has a decisive effect upon the intellectual lives of his students, many of whom continue to consult with him decades after graduating.
One former student eloquently shows why William Vance has been awarded the Metcalf Cup and Prize: "I admire him as a teacher and admire him as a man. Quantifying the latter feeling is a difficult task — rather, I have memories of extra words of encouragement to a shy student, careful attention to another's argument, a tactful silence. He is brilliant and knows everything there is to know about his field; he is also deeply courteous, with faculties attuned to others. These qualities deepen the impact of his words…they make him a model for others."