2006 University Lecture
Blood Wedding: The Saint Bartholomew's Day Massacre in History and Memory
Presented by Barbara Diefendorf, Professor of History
2006 University Lecture
Wednesday, October 25, 2006 at 7:30 pm
Tsai Performance Center
685 Commonwealth Avenue, Boston
Barbara Boonstoppel Diefendorf was born in Oakland, California, and lived in the East Bay town of El Cerrito until college. She attended the University of California at Davis for two years, did her junior year at the university's Study Abroad Program in Bordeaux, and graduated Phi Beta Kappa from the University of California at Berkeley in 1968 with majors in French and History. After taking a year off to work, she returned to the University of California at Berkeley to pursue graduate study in History. Initially focusing on modern Europe, and more specifically on the intersection of society, culture, and politics in nineteenth-century France, she shifted to the early modern period after completing her M.A. in 1970. She passed her Ph.D. Oral Examination with Distinction, completed a dissertation on the families of Parisian elites in the sixteenth century, and received the Ph.D. in 1978. She taught in the Humanities Program at the University of New Hampshire before coming to Boston University in 1980. Since that time, she has regularly taught undergraduate and graduate courses in European history and in critical thinking and historical methods. She takes a periodic turn teaching the European history survey and regularly offers a lower-level course on "Women and Gender in European History." At the advanced level, she especially enjoys teaching the Reformation Era, the French Revolution, and a seminar on "Persecution and Toleration in Early Modern Europe." She was given an Award for Outstanding Teaching by the CAS Honors Program in 2000.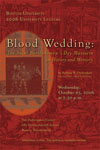 Professor Diefendorf's first book, Paris City Councillors in the Sixteenth Century: The Politics of Patrimony was published by Princeton in 1983. Realizing that the social history methods employed in this study of an upwardly mobile elite left unanswered important questions about these men's reactions to the religious quarrels that drove France into civil war by the last third of the sixteenth century, she turned her attention to problems of religious difference and the social and political impact of religious practices and beliefs. These problems are at the heart of her second book, Beneath the Cross: Catholics and Huguenots in Sixteenth-Century Paris. Published simultaneously in hardback and paper by Oxford University Press in 1991, the book won the New England Historical Association and National Huguenot Association Book Prizes and remains in print fifteen years later. Religious practices and the social consequences of belief are also central themes in Professor Diefendorf's third book, From Penitence to Charity: Pious Women and the Catholic Reformation in Paris, also from Oxford (hard cover 2004; paperback 2006), which won the American Historical Association's  J. Russell Major Prize for the best book in French history in 2005.
In addition to her single-authored books, Professor Diefendorf has co-edited a collection of essays,Culture and Identity in Early Modern Europe (1500-1800) (University of Michigan Press, 1993), and published a large number of book chapters and articles in peer-reviewed journals, including theAmerican Historical Review, the Journal of Modern History, French Historical Studies, and the French journal Histoire, économie, et société. Her article "Give Us Back Our Children: Patriarchal Authority and Parental Consent to Religious Vocations in Early Counter-Reformation France" (1996), was runner up for the Chester Penn Higby Prize awarded by the Journal of Modern History for the best article in a two-year period. It also received the Nancy Lyman Roelker Prize (named, coincidentally, for Boston University's previous early modern French historian) for the best article on sixteenth-century France.
Professor Diefendorf's scholarship has been supported by senior research fellowships from the National Endowment for the Humanities, the John Simon Guggenheim Foundation, the School for Historical Studies at the Institute for Advanced Study in Princeton, and the American Council of Learned Societies. She has also held junior research fellowships from the National Endowment for the Humanities and the Marion and Jasper Whiting Foundation and was a member of the first group of Junior Fellows of the Boston University Society of Humanities Fellows. She was a Visiting Professor at the Harvard University Divinity School in 1999, directed a semester-long seminar entitled "Practices of Piety: Lived Religion in Early Modern Europe" at the Folger Shakespeare Library in Washington, D.C., in 2001, and spent a month leading an advanced research seminar at Paris's École des Hautes Études en Sciences Sociales in 2006. She delivered the plenary lecture at annual meetings of the Sixteenth Century Studies Conference in 1998 and the Western Society for French History in 1999 and served as vice president of the Society for French Historical Studies in 1995-1996.
Current projects include a documentary history of the Saint Bartholomew's Day Massacre for the Bedford Series in History and Culture. This project, which involved research and translation of documents on the causes and events but also the long-term impact of the massacre, provided the inspiration for this lecture. Also in the works is a book that will trace the rise of an intense and activist Catholicism in France from its origins in the sixteenth-century Wars of Religion through the reign of Louis XIV. Tentatively entitled "Devotional Wars in Early Modern France," it will look at the campaign these radical Catholics, or dévots, waged against religious toleration and the Reformed faith but also at tensions between them and more moderate Catholics and at schisms within the radical fold.
Professor Diefendorf lives in Kittery, Maine, with her husband, Jeffry Diefendorf, a Professor of History at the University of New Hampshire, and kittens Miles and Moses. The latter have not yet shown an interest in history but, like their feline predecessors, enjoy a good nap on a cluttered desk.