Grad Students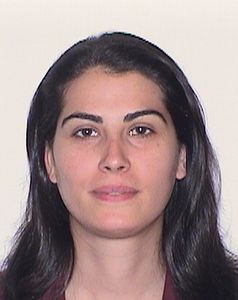 Sahar Abi-Hassan
Email: saharabi@bu.edu
Curriculum Vitae
Sahar received her Masters of Government and International Affairs from Virginia Tech in 2013. Her research focuses on the impact of institutional dynamics and discursive interactions on the formation of political attitudes and behavior. Her interests include political institutions and political behavior, political analysis, and quantitative political methodology. She is currently working on a project that examines the role of US interest groups in influencing judicial behavior on the US Supreme Court, and another that explores the role of political trust in the emergence of radical political attitudes. She is currently the Quantitative Methods Fellow, and in the past has served as a teaching fellow for various introductory political science courses.
Laura Blume
E-mail:blumel@bu.edu
Website: www.laurarossblume.com
Curriculum Vitae
Laura received her B.A. in Political Science from Simmons College in 2013 and entered the PhD program at Boston University that same year. Her major field of study is Comparative Politics, with a regional focus on Latin America. Laura passed comprehensive exams in both Comparative and American politics in September 2015. Currently, her research focuses on the political causes and consequences of criminal violence in Central America and Mexico. More broadly, her research interests include violence, citizen security, corruption, organized crime, and democratization. Laura has served as a teaching fellow for Introduction to Comparative Politics, Public Policy, and American Politics. She has also taught Introduction to American Politics (Summer 2016) and served as a research fellow for Professor John Gerring.
Cantay Caliskan
Email: cantay@bu.edu
Website: http://www.cantaycaliskan.com/
Curriculum Vitae
Cantay received his BA from Brandeis University, majoring in Economics, Mathematics, and International Studies. He completed his MA in International Relations at Koç University, Istanbul, Turkey. His research interests include computational social science, renewable energy, social media, US Congress and networks of lobbying. His dissertation focuses on the flow of money and interests in American and Scandinavian energy policymaking by bringing aspects of policy choices, political connections, and societal perceptions together. In addition to his duties as a teaching fellow, Cantay has served as a Summer Research Fellow at the Pardee Center of BU and as a Quantitative Methods Fellow in his department. He also worked as a research assistant at the Mossavar-Rahmani Center of Harvard Kennedy School.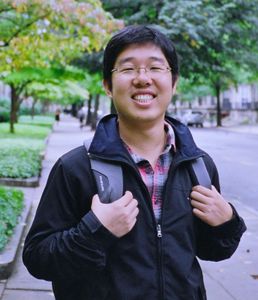 Hao Chen
E-mail: haochen@bu.edu
Curriculum Vitae
Hao Chen received his B.A. in political science from Hunan University, China in 2009 and his M.A. in international affairs from the University of Pittsburgh in 2011. He entered the PhD program at Boston University in Fall 2011. His research interests include comparative politics (e.g., welfare state, business- government relations, and regime legitimacy) and international security (e.g., US-China military relations and China's military modernization). Hao's dissertation focuses on welfare state in authoritarian countries. His research explains both the motivations and the variations of welfare provision by examining the role of business and the relationship between business and government. In addition to his dissertation research, Hao is also working on several other projects, including democratization in rural China and political trust in China, and it draws upon both quantitative and qualitative methods. Besides research, Hao has served as a Teaching Fellow for several courses, including Introduction to American Politics, U.S. Media and Politics, and Introduction to International Relations. He also taught two courses – Rise of China, and Special Topics in Comparative Politics in 2014 – 2015.

SeulAh Choi
E-mail: seulah@bu.edu
SeulAh Choi received her BA in political science and her MA in political science from Ewha Womans University, South Korea. Her current research interests are in international relations, focusing on the linkages between domestic politics and conflicts. She entered the PhD program in political science in Fall 2014.
Miguel Angel Fernandez Plaza
Email: mafp@bu.edu
Curriculum Vitae
Miguel received his Master's degree (Master in Public Management, 2015) from Universidad San Sebastian, Chile, and his Bachelor's degree (BA in Political Science and Public Policy, 2014) from Universidad del Desarrollo, Chile. Between 2014 and 2017, Miguel worked at Universidad del Desarrollo in Chile, where he was a researcher at the Center for Public Policy, lecturer for the undergraduate programs in Political Science and Journalism, leader of the Electoral Studies Group and part of a multidisciplinary team which develops mobile applications for elections. Miguel's research is in the field of comparative politics, with emphasizes on political behavior and public opinion. He is interested in the effects of electoral rules and historical events over participation and vote choice in Latin America, and the perception of corruption within groups. Previously, Miguel was part of a WHO project concerning the harm to others' due drinking, which leads to a series of peer review publications in journals such as Alcohol and Alcoholism and the Chilean Journal of Medicine. Miguel joined the Ph.D. program in the fall of 2017.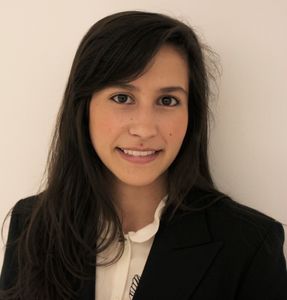 Luisa Godinez Puig
Email: luisagp@bu.edu
Curriculum Vitae
Luisa received her Master´s degree (LLM) at University of Chicago in 2015 and her law degree from Universidad Nacional Autónoma de México in 2011. She has worked as a research consultant for the Organization of American States (2012-2014) and the Inter American Development Bank (2015-2016), both in Washington D.C., on migration, education and crime and violence. She is primarily interested on the role of the rule of law in economic and social development. Particularly, she wants to  explore, from a comparative perspective, the influence of different institutional frameworks including an analysis of the role of international actors and outside forces on development. She joined the PhD program in the fall of 2016.
Mehmet Hecan
E-mail: mhecan@bu.edu
Website: http://bu.academia.edu/MehmetHECAN
Curriculum Vitae
Mehmet Hecan received his BA in Political Science and International Relations from Bogazici University in Istanbul in 2013. He was also an exchange student at the Department of Political Science in George Washington University during fall semester 2011. Before joining the program at Boston University, he pursued a master of science degree in International Relations at Middle East Technical University in Ankara. Engaged in research at an Ankara-based research institution called USAK starting in 2013, Hecan also worked as a research assistant for more than three years at the institution's Center for Middle Eastern and North African Studies. He is a student of international political economy (IPE), mostly specializing in international development, international financial institutions (IFIs), development finance and global governance. His interests of research also include state-building and democratization as well as certain political economy issues in the Middle East and North Africa. Mehmet joined the PhD program in the fall of 2016.
Nicholas Henninger
E-mail: hen@bu.edu
Curriculum Vitae
Nick received his Master's degree (MPP in International Development, 2016) and Bachelor's degree (BA in Economics, 2015) from the University of Maryland. He has led economic development fieldwork in Guatemala, India, Morocco, and South Africa, and worked in Washington DC for The World Bank Group and the US Chamber of Commerce Foundation. Nick's research is in the field of international political economy. He is interested in the role that corporations, local capital holders, and financial institutions can play in the integral economic development of underdeveloped areas. His current research on improving development outcomes from remittance transfers will be published in 2018. Nick joined the PhD program in the fall of 2017.
Breno Hermann
E-mail: hermannb@bu.edu
Breno Hermann entered the program in the Fall of 2014. He has a masters degree in International Relations from the University of Brasília and a masters in Philosophy from the same institutions. He is interested in Comparative Politics, especially in issues related to Democracy in Latina America. He is also broadly interested in political methodology ,  in international political economy and in the use of force in international relations. Breno is a member of the Brazilian Foreign Service. Previously to coming to Boston he has served at the Brazilian Mission to the WTO and at the Brazilian Embassy in Mexico.
Lilian Jaimes
E-mail: lilianj@bu.edu
Lilian Jaimes received her B.A. in Political Science and International Relations from CIDE and her Master in Public Policy at ITAM, both in Mexico. Lilian is a Fulbright Fellow and her area of interest is Latin American Politics with a focus on Mexico and Brazil. Lilian entered the PhD program in Fall 2010.
Ji Soo Jeon
E-mail: jeonjs@bu.edu
Ji Soo Jeon received her M.S. in Public Policy and Management from the H. John III Heinz College, Carnegie Mellon University in 2011, with a focus on policy analysis; and received her B.S. in Policy and Management with a minor in Professional Writing also from Carnegie Mellon University in 2010. During her master study, she published a paper titled "The Rapid Industrialization of Seoul City and its Implications," in The Heinz Journal, wrote papers on China-North Korea relations and the implications on Chinese Property Rights Law, and produced policy memos on public poilcy issues ranging from education poilcy, human rights issues, health care, and ethics in public policy. She served as a research assistant at the Social Sciences Department at Carnegie Mellon, focusing on behavioral and decision research. Her current areas of interest include comparative politics and political economy, with a regional focus on East Asia (Korea, China, Japan, and Taiwan). Some potential topics include: interplay of policy and politics in East Asia, contemporary China's foreign affairs, and Korean political economy. She is also interested in behavioral economics and sociology, understanding peoples' behaviors and decision making process, and how they shape the world as we see today.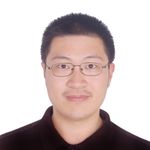 Junda Jin
E-mail: jjin16@bu.edu
Junda Jin is a political science Ph.D. Candidate at Boston University, enrolled in Fall 2014. He got his Economics B.A. from Peking (Beijing) University in 2011, worked as a journalist for one year and got his M.A. Degree in International Affairs (specialized in quantitative methods, concentrated on China Studies) from Johns Hopkins University, Paul. H. Nitze School of Advanced International Studies in 2014. His current research interests include security and policy related to China's energy, resource and environment, with comparative politics as his major field and international relations as the minor field.
Valeriya Kamenova
E-mail: vkamenov@bu.edu
Valeriya received her M.A. Degree in International Relations from Jacobs University-Bremen, Germany (2014) and her B.A. in International Studies and Political Science from Ramapo College of New Jersey (2012). In 2013, she assisted on a project about democratic transitions in the Arab World at the Institute for Peace Research and Security Policy, Hamburg. Her current research interests include authoritarian governments in the Middle East, social movements, and radical-right parties in Europe.
Claudia Kim
E-mail: cldk@bu.edu
Claudia Kim entered the program in Fall 2013. Her research interests are alliance politics and U.S. global force posture. She received her B.A. in political science from Ewha Women's University in 2010 and worked for news agencies.
Jaewook Lee
E-mail: jwklee@bu.edu
Curriculum Vitae
Jay (Jaewook) Lee entered the program in Fall 2016. He received B.A. and M.A. degree in Political Science from Seoul National University. His research interest lies in comparative political economy, especially politics of labor incorporation in the economic reforms in the late-industrialized countries of coping with the pressures of the globalized world. Jay wrote his master's thesis on the rapid rise and breakdown of social pacts and its related politics in South Korea in the late 1990s. Also, he published an article on the politics of labor and government concerning unemployment benefit reforms by comparing experiences of Belgium and Denmark in 1990s. He aims to study comparing various types of the institutional change and policy reform process that reflect the conflicts and coordination among labor, business, and government.
Claire (Seulgie) Lim
Email: clairesl@bu.edu
Curriculum Vitae
Claire (Seulgie) received her BA in International Relations with a minor in English Literature at Seoul National University, South Korea, and her MA in International Cooperation at the Graduate School of International Studies also at the same university. She joined the PhD program in Political Science at BU in Fall 2013. Her interest lies in exploring the relationship between religion (Islam) and politics in West Africa, more specifically in Senegal and Mauritania. Her other academic interests include social activism, civil society dynamics, and women in politics. She has been working as a Teaching Fellow for PO171/IR271 for three semesters. She was also a graduate summer fellow at the Pardee Center for the Study of the Longer Range Future, where she spent the summer of 2015 researching on Senegal and the Gender Parity Law of 2010.
Michael Luke
Email: mluke@bu.edu
Curriculum Vitae
Michael Luke received his B.A. in Political Science from Boston University in 2011. He went on to obtain his M.A. from New York University in 2012 with a concentration in Comparative Politics. Michael's specialization is in the comparative political economy of the welfare state in advanced industrialized countries. His research interests include welfare state retrenchment, the impact of employer preferences in social policy, and social democracy.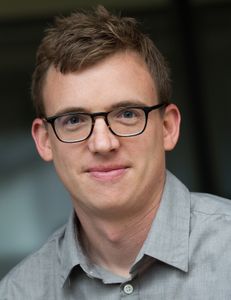 Matthew Maguire
Email: mwm@bu.edu
Website: http://matthewmaguire.org
Curriculum Vitae
Matthew Maguire is a Ph.D. Candidate in the Department of Political Science at Boston University and a Research Assistant with the Varieties of Democracy (V-Dem) project. He has been a Visiting Research Fellow at the Max Planck Institute for the Study of Societies in Cologne, the Institute for Human Sciences in Vienna, and the Centre for the Study of Globalisation and Regionalisation at the University of Warwick. His research interests lie broadly in the fields of comparative politics, regulation and governance, and political methodology. His dissertation shows how the rise of corporate social responsibility (CSR) has lead to the development of new public policy in the European Union. He received an M.Sc. in Comparative Politics from the London School of Economics and Political Science in 2008 and a B.A. in History from Cornell University in 2003.
Asako Mikami
Email:afmikami@bu.edu
Curriculum Vitae
Asako Mikami received her B.A. in Government (major) and Mathematics (minor) from Smith College in 2014. Her research interests are territorial disputes, application of game theory to international relations, and Japanese politics in comparative perspectives. Asako entered the program in Fall 2015.
Erik Olsson
Email: eolsson@bu.edu
Curriculum Vitae
Erik Olsson is a second year PhD student in the Political Science program at BU. He previously completed two Bachelor's degrees from Uppsala University, Sweden: one in Political Science and one in Economics. He received his M.S. in Political Science, also from Uppsala University, in 2015 with a thesis studying EU policy on Roma integration. His main focus is on international relations, international political economy, and comparative politics, and he is especially interested in power relations, global governance, and transnational relations.
Ruizhi Pang
Email: pangrz90@bu.edu
Curriculum Vitae
Ruizhi Pang received his BA in Qingdao University, China, in 2012, majoring in International Politics. And got my MA from China Foreign Affairs University (2014), with major of Diplomacy and Columbia University(2015), with major of Political Science. His research interests are in International relations, especially communication noise in international relations, power transition theory and Chinese nationalism. He is a first year PHD.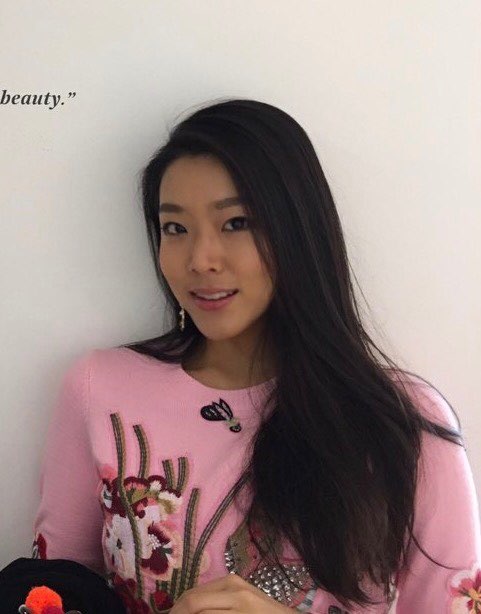 Songhyun (Song) Park
E-mail: songp@bu.edu
Curriculum Vitae
Song earned her B.A. in International Studies and Russian Language & Cultures at Emory University in May 2015. After working for a start-up company in education and the UNHCR (United Nations High Commissioner for Refugees), she entered the PhD program in Fall 2017. She is currently interested in studying Eastern European politics and international security.
Leslie Sale
E-mail: salelm@bu.edu
Leslie Sale graduated magna cum laude from James Madison University in May 2009 with a BA in International Affairs.  In her senior year, Leslie was chosen to represent JMU at SCUSA, the Student Conference of US Affairs in West Point, NY. Before joining the PhD program at Boston University this fall, Leslie volunteered at a lion conservatory in Livingstone, Zambia. This trip also gave her the opportunity to spend time in other countries in Southern Africa, including Botswana and South Africa. Leslie's research interests include comparative politics, and international relations with a regional focus in Sub-Saharan Africa.
Eniola Anuoluwapo Soyemi
E-mail: soyemi@bu.edu
Curriculum Vitae
Eniola is a 5th year Ph.D student in the political science department, with a focus in political philosophy.Her Ph.D dissertation, The Law's Moral Legitimacy and the Significance of Participation' uses Aristotle and Rousseau to examine the nature and position of legitimate law to men within political society. Her dissertation project uses a city-wide transportation system in Lagos, Nigeria as the basis for conducting a set of field experiments to empirically examine the relationship between citizen deliberative participation in rule-making and citizen adherence to rules and perceptions of rule 'legitimacy'. Eniola is currently in the field. She obtained her BA from the University of Kent in the UK and her MSc from University College London. She has previously worked at Chatham House and the Guardian Newspaper. She writes and edits a blog on Nigerian politics at www.politicalmatter.org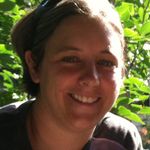 Stacey Spring
E-mail:sspring@bu.edu
Stacey earned her B.A. in English and Political Science at Middlebury College and her M.A. in Political Science at Lehigh University. An experienced teacher of U.S. history and AP Comparative Politics at the secondary school level, Stacey's areas of interest are comparative politics (especially nationalism and the European Union) and political theory (particularly revolution and regime change). She entered the PhD program in 2013.
Joo-hee Suh
E-mail: jhsuh@bu.edu
Joo-Hee Suh received her bachelor's degree in political science with a concentration in international relations from Williams College in 2003 and master's degree in history of international relations from London School of Economics in 2005. Joo-Hee previously worked at the British Embassy Seoul as a political and media officer and at the UN Office of the High Commissioner for Human Rights in Geneva, Switzerland as a human rights officer. At BU, she has taught courses in the areas of international relations, political theory, transitional justice, and college-level writing and research. She is currently working on a doctoral dissertation on the political philosophy of Hannah Arendt.
Metehan Tekinirk
Email:tekinirk@bu.edu
Curriculum Vitae
Metehan entered the program in Fall 2015, and is interested in the political and ethnographic implications of the neoliberal paradigm and the Middle East. More specifically, he is interested in the creation and manipulation of public opinion through the use of mass media and propaganda, social engineering and leader cults, corruption, the rise of political Islam and how Islamist Radicalism interacts with the West, and Turkey's own Kurdish Issue.
Leyla Tiglay
Email: leylat@bu.edu
Leyla is a PhD student in the Department of Political Science at BU. Her current research relates to the U.S. natural resource policies, particularly the R&D aspect of critical material supply chains. Her broader research interest covers the impact of technological development on specific national and global security issues. Leyla holds a BA in International Relations from Istanbul University. She completed her Master degree in London University, School of Oriental and African Studies (SOAS) with a Distinction.  Previously, she had worked as a diplomat in the Turkish Ministry of Foreign Affairs for nine years.
Dr. James C. (Jim) Wallace
E-mail: jcw53@bu.edu
Website: lacunainternational.com
Jim Wallace is mid-career PhD candidate (ABD) with expertise in International Relations and Religion, Islamic Political Movements, and Religion and Politics in China. He previously earned a doctorate in theology from Samford University, as well as undergraduate and graduate degrees from Baylor University, Southwestern Seminary, and Boston University. He has also done graduate studies at Harvard University's Kennedy School and Divinity School. Jim is currently completing his PhD dissertation entitled, "Blowback of the Gods: The U.S. Government's Covert Use of Religion as a Tool of Foreign Policy in the Early Cold War Years and Its Consequences." Presently, Jim is a Lecturer in BU's Department of International Relations teaching courses on "History of American Foreign Policy," "Religion and American Foreign Policy," and "International Relations and Religion." He is also a Fellow in the Religion Fellows Program co-hosted by BU's School of Theology and BU's Institute on Culture, Religion and World Affairs. Jim is co-author of a forthcoming book with Oxford University Press entitled, "Smarter Than You Think: The Surprising Emergence of an Evangelical Intelligentsia in America." As well, Jim has published peer-reviewed articles in the Journal of Cold War Studies as well as the Review of Faith and International Affairs. Jim has been a guest lecturer at Harvard University and at Shanghai University. Previously, Jim worked in Canada for over 25 years as a religious leader and a senior policy advisor and speechwriter for several senior Canadian politicians and government ministers. He is founder and CEO of a global consultancy dealing with international affairs, culture and religion – LACUNA Group International.
Kehan Wang
Email: khwang12@bu.edu
Website: http://www.kehan-wang.com/
Kehan received his B.A. in English (2011) and Master of Laws in Diplomacy (2013) from China University of Political Science and Law, and M.A. in International Relations (2015) from New York University. His current research interests are democratization in China and Latin America, revolution and political sociology. He entered the program in Fall 2016.
Yicheng Wang
Email: ycw@bu.edu
Yicheng "Clyde" Wang joined the program at Boston University in fall 2017. Before that he has obtained a master's degree in China Studies from the London School of Economics and Political Science (LSE), where he graduated with Distinction and received the Fei Xiaotong Prize for the Best "China in Comparative Perspective" Dissertation. Clyde also holds a bachelor degree in biochemistry (with first class honor) from the Hong Kong University of Science and Technology (HKUST). Clyde is primarily interested in comparative politics, with a special focus on the mobilization of nationalism and the development of nationalist conflicts. His research also concerns state-society relations, and the source of state power and legitimacy.
Gregory Winger
E-mail: ghwinger@bu.edu
Curriculum Vitae
Gregory Winger earned BAs in history and political science at the University of Maryland, Baltimore County as a member of the Sondheim Public Affairs Scholars. His dissertation examines the use of defense diplomacy as a tool of international statecraft. In particular, he investigates how programs like officer exchanges and training exercises function as a form of soft power and can help shape world events. A specialist in U.S. foreign relations, Gregory has had works accepted for publication in Diplomacy & Statecraft and The Journal of Cold War Studies. Previously, Gregory has served as a visiting junior fellow at the Institut für die Wissenschaften vom Menschen (Institute for Human Sciences) in Vienna Austria as well as a guest researcher at the Institute of International Affairs at the University of Iceland and De La Salle University in Manila. Gregory has been awarded several academic grants and fellowships including the World Politics and Statecraft Fellowship from the Smith Richardson Foundation and the Leifur Eiriksson Scholarship.
Dominic Zarecki
E-mail: dominicz@bu.edu
Curriculum Vitae
Dominic Zarecki earned a B.A. in Ethics, Politics, and Economics from Yale.  His work with Professor John Gerring resulted in two co-authored papers: "Demography and Democracy: A Global, District-Level Analysis of Electoral Contestation," in the American Political Science Review, argues that larger electorates have more competitive elections because of four mechanisms: a mechanical effect as well as increases in challenger supply, constituent diversity, and the impersonality of representative/constituent relationships. This conclusion is based on analyses of the ROAD and HEDA archives, suffrage extensions, municipal consolidation in Sweden, and a new dataset of over 400,000 elections. "The Diverse Effects of Diversity on Democracy," in the British Journal of Political Science, uses a cross-national dataset to find that ethnic diversity tends to increase democracy while religious diversity depresses it. Building on the resource curse and subnational democracy literatures, Dominic's dissertation analyzes how institutions mediate the relationship between oil and democratic competition.  In additional to analyzing states and U.S. states, he creates and analyzes a novel dataset of U.S. counties.  Data availability as well as the position of counties within the federal structure create an unparalleled opportunity to study the role formal and informal institutions play in the resource curse.
Zeying Wu
E-mail: zeyingwu@bu.edu
Zeying Wu entered in the PhD program in Political Science of BU in September, 2017. Before joining BU, she was educated in Mainland China, Hong Kong and Japan. She is particularly interested in the theory of nationalism, international relations in Northeast Asia and comparative politics in general.