Judith A. Swanson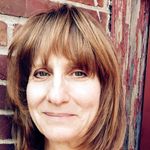 Associate Professor
Office: PLS 311C
Phone: 617.353.2038
E-mail: jswanson@bu.edu
Education: BA., Colorado College; MSc., London School of Economics; PhD University of Chicago
Areas of Specialization: Political Philosophy
Professor Swanson's recent work includes:
Why Study Political Philosophy Today? A Video (October, 2016)
"Three Conceptions of a Third Realm:  Strauss's Natural Right, Nagel's Teleological Monism, and Scruton's Lebenswelt" in Philosophy, Politics, and the Conversation of Mankind:  Essays in Honor of Timothy Fuller, eds. Paul Franco, Todd Breyfogle, and Eric Kos (The Colorado College, 2016), 157-77.
"Why Read Aristotle Today?", Political Science News, (January, 2015)
Translated into Chinese by He Jun'an
Translated into Japanese by Yevgenij Temchenko
Translated into Russian by Yevgenij Temchenko
Translated into Spanish by Elisa German
Translated into Turkish by Leyla Tiglay
아리스토텔레스의 정치학 입문 (Korean edition of Aristotle's Politics:  A Reader's Guide).  Translated by Professor Young-Kyun Kim (Cheongju University).  Paju: Seokwangsa Publishing Company. August, 2014.  Pp. 9, 272 pages.
"Prudence and Human Conduct: A Comparison of Aristotle and Oakeshott" in Praxis und Politik — Michael Oakeshott im Dialog (Mohr Siebeck, 2013): 21-38.
"Michael J. Sandel's Justice: What's the Right Thing To Do?  A Response of Moral Reasoning in Kind, With Analysis of Aristotle and Examples" (Boston University Law Review, Vol. 91, No. 4 [July, 2011]: 1375-1403).
She is also the author of Aristotle's Politics:  A Reader's Guide (2009) and The Public and the Private in Aristotle's Political Philosophy (1992, 1994).
She is an Affiliated Faculty member in the Department of Philosophy and in the Department of Classical Studies.
Professor Swanson regularly teaches the following courses:
Introduction to Political Theory (PO 191)
Classical to Early Modern Political Theory (PO 391)
Modern Political Theory (PO 392)
Readings in Political Theory (PO 590)
Seminar in Political Philosophy (PO 591)
Freedom (PO 593)
Approaches to the Study of Political Theory (PO 791)
Additional information:
Curriculum Vitae
Sample of Citations 2010-2016
Publications
Graduate Thesis Advising