Graduate Program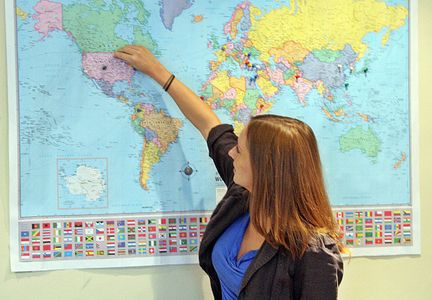 The Graduate Program in political science offers a warm and nurturing environment for the training of Ph.D. candidates. A richly diverse community of scholars comprise the Graduate Faculty in Political Science at Boston University and students may also take advantage of the broader resources in the Boston Area. The Ph.D program admits around six new students a year and includes about sixty students at various stages of their graduate studies. Various questions about financial aid are addressed on the department's financial aid webpage. A full list of graduate courses can be found on the GRS bulletin.
Graduate Studies Director: Professor Sofia Perez
Graduate Program Coordinator: Cady Steinberg
Approximately thirty-five political science professors offer courses in the five core fields of the discipline and public policy.
American Politics includes courses on the presidency, the judiciary, legislative process, political parties, interest groups, campaigns and election, social movements, American political development and political culture.
Comparative Politics covers subjects such as comparative political development (and underdevelopment), political economy, democratization, institutional analysis and comparative public policy in Latin America, Europe, Asia, Africa, and the Middle East.
International Relations and Foreign Policy includes classes on the history and theories of international relations, foreign relations of selected areas (U.S., China, Latin America, the former Soviet Union, and Africa), strategy and arms control.
Political Theory surveys the historical and analytic approaches of the works of classical political philosophers; theories of justice, liberty, and authority; American political thought; and the philosophy of the social sciences.
Political Methodology explores the use of quantitative and qualitative methods used to study politics. It combines statistics, mathematics, and formal theory.
Public Policy analyzes U.S. national, comparative, and urban public policy, and methods in the study of public policy.
In addition, the Department of Political Science is at the center of a larger community of political scientists at Boston University.
For a list of recent PhD placements see our alumni page.