About BUPD
The Boston University Police Department is a full-time, professional law enforcement agency that also provides a wide variety of public services, including alarms, emergency medical assistance, investigating suspicious circumstances, and responding to and investigating criminal matters. Patrols are conducted throughout the Boston University area 24 hours a day and span an area that includes over 132 acres of University-owned property and surrounding streets. Emergency response time is generally under three minutes to any location on campus.
Boston University has 50 state-trained and deputized police officers. All new officers are required to complete a rigorous 22-week police academy. Every officer must also complete at least 40 hours of in-service training, reviewing a number of subjects including law updates, defensives tactics, and CPR and first-aid certifications. Officers must also demonstrate safety and proficiency with issued equipment three times a year. Officers receive specialized training courses offered by the International Association of Chiefs of Police and other professional organizations.
All Boston University police officers are empowered by the Commonwealth of Massachusetts to enforce criminal law and to make arrests not only on the campus grounds but also in the area surrounding the University.
The Boston University Police Department has an excellent record for arrest and prosecution of criminal offenders. Our work has been formally recognized by the Boston Police Commissioner and the Suffolk County District Attorney's Office. Nationally, the department was recognized in 1996 when it received the Jeanne Clery National Safe Campus Award.
The department maintains annual statistics on complaints about the department and individual officers that are available upon request.
Detective Bureau
The Detective Bureau is the investigative branch of the BU Police Department. The Bureau is composed of five detectives under the command of Lieutenant Detective Robert Manning. Members of this unit are selected from the Patrol Division and undergo extensive specialty training at the state and federal levels. The Bureau is staffed Monday through Friday from 7:30 a.m. to 5:30 p.m. However, detectives are on call 24 hours a day, seven days a week, all year long and respond to all major crime scenes. The primary functions of the Bureau include investigating all crimes, forensic processing of crime scenes, and criminal prosecutions. The officers assigned to the Detective Bureau specialize in and investigate a wide variety of crimes, including computer/internet crime, financial crime, drug- and alcohol-related crimes, as well as property and violent crime. Individual detectives are specialists in certain fields, such as the investigation of sexual assault, crime scene processing, and evidence handling, tracking, and presentation. The Bureau works with investigators from municipal, state, and federal agencies, as well as the crime labs of the State Police and the Boston Police Department.
The Detective Bureau coordinates the prosecution of all major criminal cases. Due to its size, the University crosses a number of court boundaries, which requires our officers to work in eight district and juvenile courts as well as two superior courts. The Detective Bureau is consistently praised by district attorneys at all levels for their meticulous case preparation—including fingerprint and forensic identification—which has led to one of the highest conviction rates in the Commonwealth.
Among its many functions, the Bureau makes drug and alcohol arrests, gathers intelligence, and conducts patrols in plainclothes and unmarked cars. From time to time the need arises for the Boston University Police Department to assign officers to Dignitary Protection Assignments. Individuals and groups that fall into this category range from the president of the United States to visiting heads of state, entertainment personalities, and other high-profile individuals.
The Detective Bureau is primarily responsible for providing executive and dignitary protection for individuals who visit Boston University. The protection service is correlated between federal, state, and local agencies, as well as security services from other countries, to ensure safe and productive visits. All detectives are trained in dignitary protection through the U.S. Army Special Operations Division and the International Chiefs of Police.
The Police Prosecutor is the liaison between the courts and the police department, and works hand in hand with the District Attorney's Office, Clerk Magistrate's Office, and the Probation Office. It is the responsibility of the Police Prosecutor to ensure all police personnel are aware of scheduled court dates and hearings. In addition, the Police Prosecutor is responsible for ensuring all pertinent documentation is available when presenting the case to the Clerk Magistrate's Office for arraignments and hearings.
Complaints and Internal Affairs Investigations
| | | | |
| --- | --- | --- | --- |
| External | 2015 | 2016 | 2017 |
| Citizen Complaint | 2 | 1 | 4 |
| Sustained | 0 | 1 | 3 |
| Not Sustained | 0 | 0 | 1 |
| Unfounded | 0 | 0 | 0 |
| Exonerated | 2 | 0 | 0 |
| | | | |
| Internal | 2015 | 2016 | 2017 |
| Directed complaint | 2 | 3 | 0 |
| Sustained | 0 | 2 | 0 |
| Not Sustained | 2 | 0 | 0 |
| Unfounded | 0 | 1 | 0 |
| Exonerated | 0 | 0 | 0 |
Mountain Bike Unit
The Mountain Bike Unit was established in June of 1989 in response to the rising number of bike thefts at Boston University. It has grown from two volunteer officers to eight assigned officers, all of whom are sent to a three-day training course taught by Cops on Bikes With Education for Bikers (COBWEB), an organization founded by mountain bike officers from Massachusetts. The growth of the Bike Unit has contributed to the decline of bike thefts and other crimes at Boston University.
Patrol Division
The Boston University Police Department was organized in October of 1947 and started with 13 officers stationed out of 240 Bay State Road. Currently located at 32 Harry Agganis Way, the department has 50 sworn officers and several civilian staff members. The Patrol Division is divided into three shifts: 8:00 a.m. to 4:00 p.m., 4:00 p.m. to 12:00 a.m., and 12:00 a.m. to 8:00 a.m., and works 365 days a year.
Patrol officers respond to various calls for service such as alarms, emergency medical service, investigating suspicious circumstances, and responding to criminal matters. Officers patrol the Boston University area in marked police cruisers and bikes. Plainclothes and undercover officers are also used for special patrol assignments. There are several specialized units within the Patrol Division that officers can be assigned to, including the Detective Bureau, Community Oriented Policing Services, the Mountain Bike Unit, and the Training and Development Unit, all of which make up branches of the Patrol Division. Officers selected from the Patrol Division and assigned to the specialized units attend specialized training courses offered by state and local agencies and other professional organizations.
Contact Deputy Robert Molloy at 617-353-7333 or through the email link with any questions or concerns about the Patrol Division.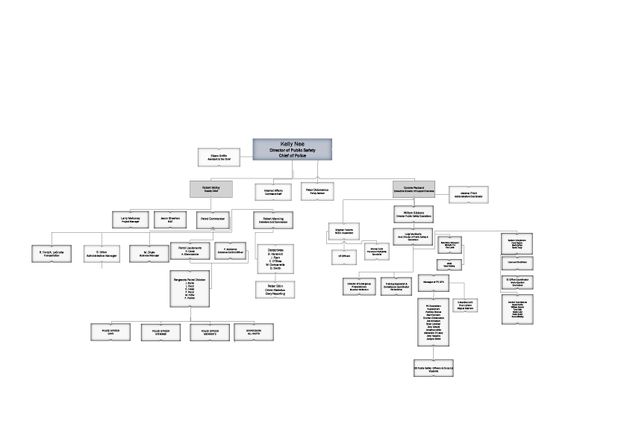 Police Details and Special Events
For information regarding the hiring of a paid police detail, please
contact Detail Coordinator Margie Doyle at 617-353-9533 or budetail@bu.edu.