BU Today Photo Contest: The Best of Life at BU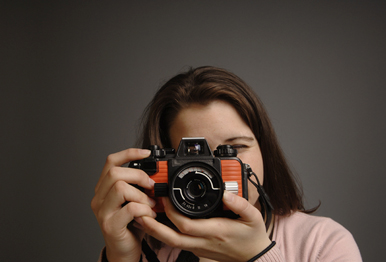 Jessica Wurm (COM'08) volunteers in BU photo services department. Photo by Fred Sway
Faculty, staff, and students of BU are invited to enter BU Today's Best of Life at BU photo contest. Submit your photo before April 20, and it could appear on BU Today. The top three winners will receive gift certificates to Barnes & Noble at Boston University.

Judges Peter Southwick, a visiting associate professor of photojournalism at the College of Communication , Stephen Frank, an assistant professor of art at the College of Fine Arts, and Terrence Morash, executive director of the Photographic Resource Center at Boston University, will evaluate photos for composition, emotional impact, and interpretation of the theme "Best of Life at BU."

First prize: $65 gift certificate to Barnes & Noble
Second prize: $45 gift certificate to Barnes & Noble
Third prize: $25 gift certificate to Barnes & Noble

Entries are limited to three pictures per person, and must be submitted one image at a time. Images should be JPG files no larger than 386 pixels wide at 72 dpi for Web viewing.

Click here to submit your photo and contact information.

Winners will be displayed on BU Today.

For information, write to Meghan Noe at mdorney@bu.edu. Do not send pictures to this address.