Portfolio of the Department of Musicology and Ethnomusicology Volume 1 (2012)
Welcome to our inaugural issue!
We are delighted to offer these two papers by student members of the department.
Contents:
Panayotis League "Çeçen Kızı: Tracing a Tune through the Ottoman Ecumene"
Jeannette D. Jones "A Theological Interpretation of Viriditas in Hildegard of Bingen and Gregory the Great"
About the contributors: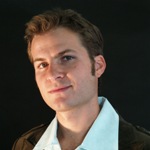 Panayotis (Paddy) League studied Classics and Modern Greek Studies at Hellenic College and the University of Crete, and is completing the MA in Ethnomusicology at Boston University. He primarily researches traditional music in Western Crete and the Greek Aegean, particularly the islands of Kalymnos and Mytilene, and performs and teaches traditional Greek and Irish music on the violin, various lutes, and percussion. His article "Rewriting Unwritten History: Nationalism, Folklore, and the Ban of the Cretan Violin" is soon to be published by Harvard University's Center for Hellenic Studies in a Festschrift in honor of Lily Macrakis, and his English translation of Greek folklorist Nikolaos Nitsos' collected works is soon to be published by Melissa Books. Paddy lectures in the Modern Greek Studies and Music Departments at Hellenic College in Brookline, Massachusetts, and directs the Boston University Greek Ensemble. He will be entering Harvard University's PhD program in Ethnomusicology in the fall 2012.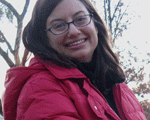 Jeannette Jones holds a B.A. in History and in Music (2001) from Covenant College and an M.Mus. in Musicology (2007) from Louisiana State University. Her research interests are focused on the music and culture of 15th-century Francophone Europe, specifically courts and manuscripts. She also works in critical disability studies in music. She has presented her work on music in current Deaf culture at the Society of American Music this spring and will also present at the annual meeting for the Society for Disability Studies this summer.