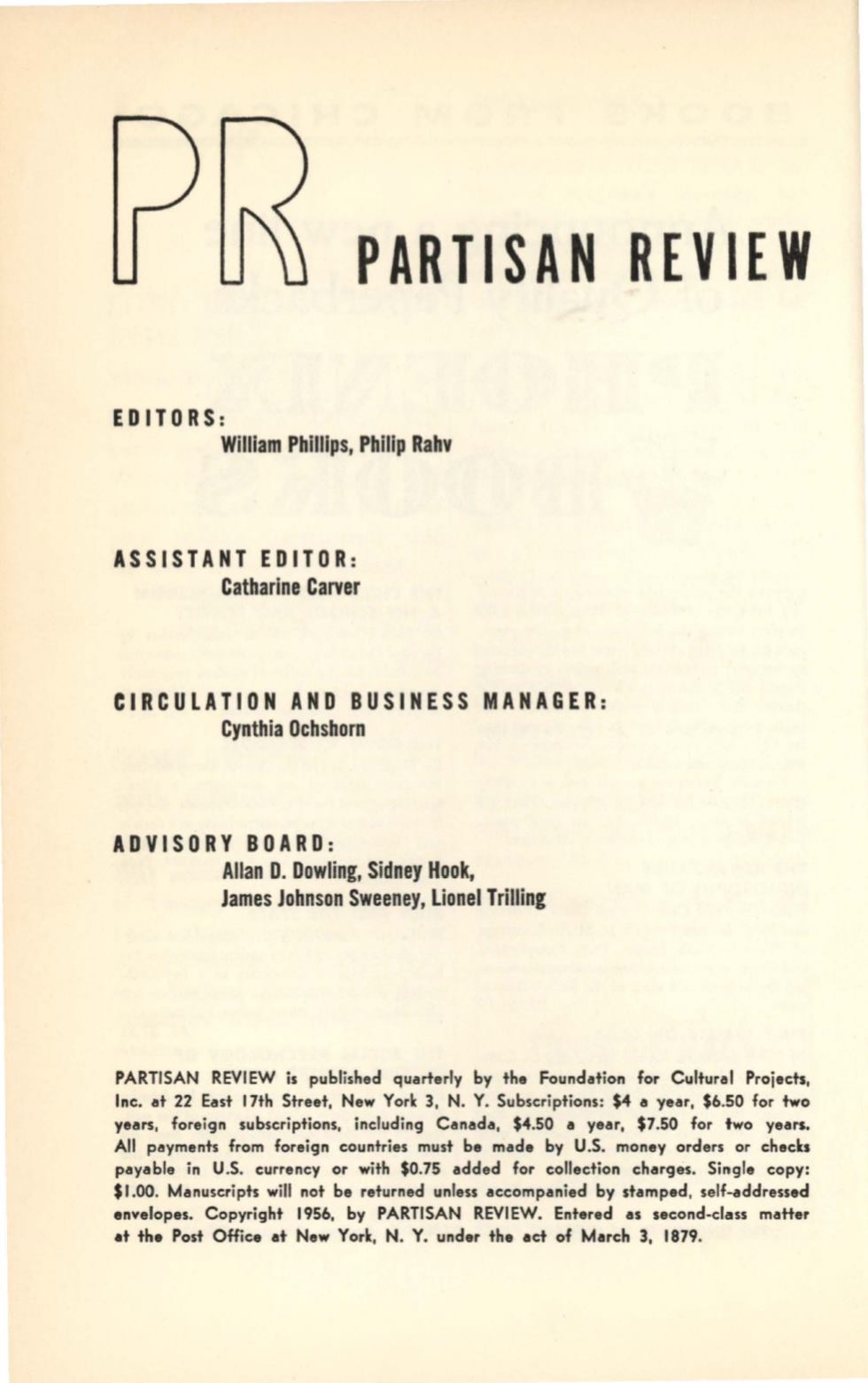 PARTISAN REVIEW
William Phillips, Philip Rahv
CIRCULATION AND BUSINESS MANAGER:
Allan D. Dowling, Sidney Hook,
James Johnson Sweeney, Lionel Trilling
PARTISAN REVIEW is published quarterly by the Foundation for Cultural Projects,
Inc. at 22 East 17th Street, New York 3, N. Y. Subscriptions: $4 a year, $6.50 for two
years, foreign subscriptions, including Canada, $4.50 a year, $7.50 for two years.
All payments from foreign countries must be made by U.S. money orders or checks
payable in U.S. currency or with $0.75 added for collection charges. Single copy:
$1.00. Manuscripts will not be returned unless accompanied by stamped, self-addressed
envelopes. Copyright 1956, by PARTISAN REVIEW. Entered as second-class matter
New York, N. Y. under the •ct of March 3, 1879.