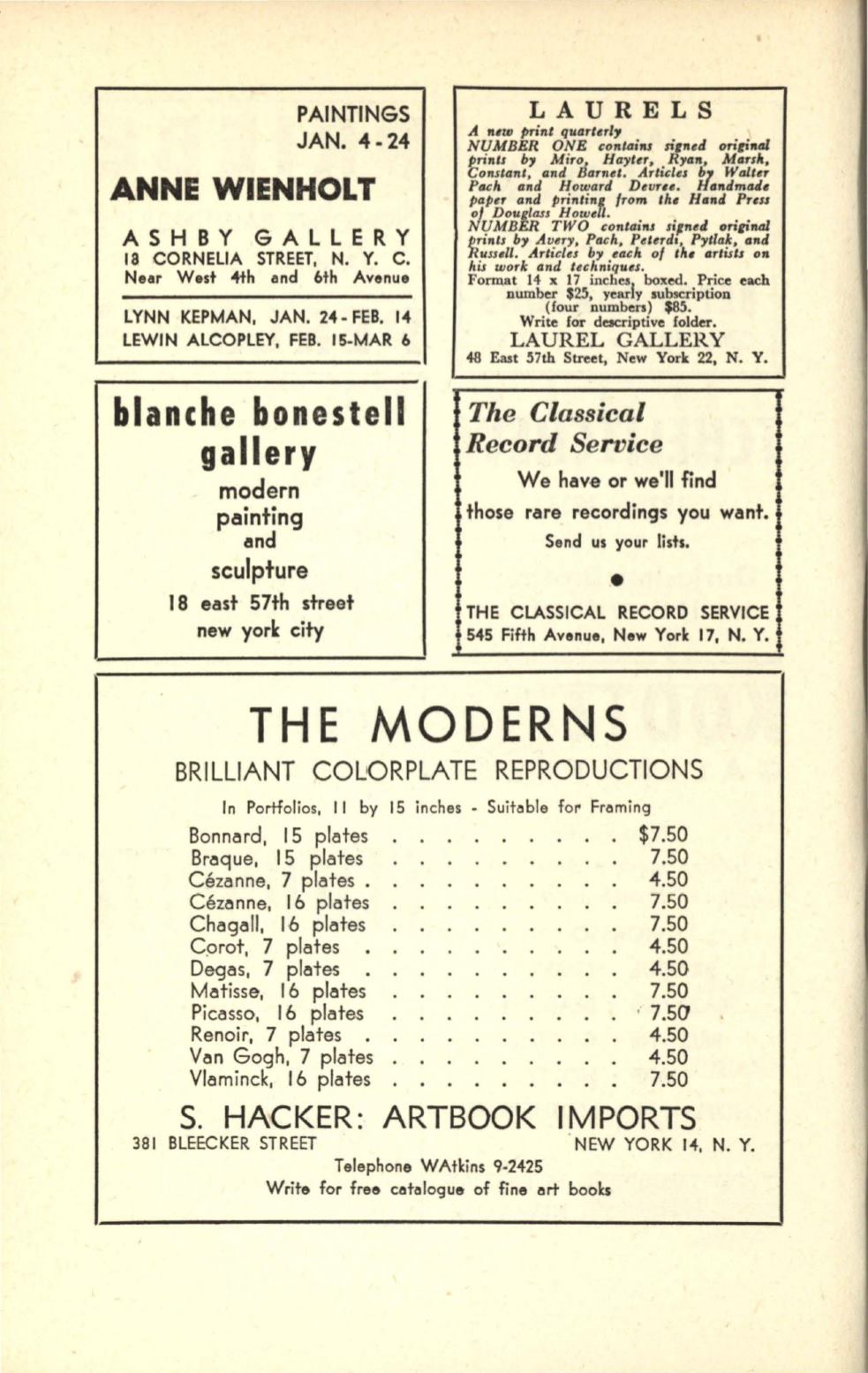 ANNE WIENHOLT
18 CORNELIA STREET, N. Y. C.
Near West 4th end 6th Avenue
LYNN KEPMAN, JAN. 24- FEB. 14
LEWIN ALCOPLEY, FEB. 15-MAR
blanche bonestell
gallery
A
Pri11t quarterly
NUMBER ONE eo11taim tit,..tl oritiRal
prints b7 Miro, Hayter,
Marsh,
Co11sta11t, and Barnet. Arti&les by Walter
P11ela and Howard Devr... H1111dmatl•
paper antl printint from tla1 H1111tl Pr.ss
-oJ Douelass Howell.
NUMBER TWO eontains si1netl
prints by Av•ry, Paela, Petertla, Pytlak, antl
R11sull. Arti&les by eaela of tla1 artists on
his work and teehniques.
number $25, year y subscription
Write for deocriptive folder.
48 East 57th Street, New York 22, N. Y.
The Classical
Record Service
those rare recordings you want.
THE CLASSICAL RECORD SERVICE
545 Fifth Avenue, New York 17, N.Y.
THE MODERNS
BRILLIANT COLORPLATE REPRODUCTIONS
inches - Suitoble for Froming
S. HACKER: ARTBOOK IMPORTS