Class of 2024, You're Home!
The Frederick S. Pardee School of Global Studies is a community of students, faculty, and alumni dedicated to improving the human condition through problem-solving, leadership, and innovative research. Join us at one of our virtual events and visit our website to learn more about our undergraduate programs, our faculty, and how to get in touch with us.
Orientation Check List
The summer before your first semester in Pardee will go by more quickly than you can imagine. As you prepare to begin your new academic career with us, please utilize the below checklist items as resources that can help you acclimate to the Pardee School. We look forward to meeting you at Orientation!
☑ 
Sign up for Pardee Orientation & Activities (check back for additional activities added daily):
☑ 
Register for Fall 2020 classes! Students will receive a registration guide via email on May 26th. Advisors will also go over academic requirements during Orientation activities.
☑ Fill out the

Help Us Get To Know You

survey prior to your scheduled orientation date!
Student Events

Virtual Pardee Student Panel | Sunday, June 28th, 9am-10am EDT and 5pm-6pm EDT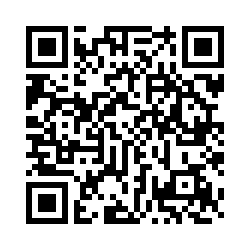 The event will be an informal student panel run by Lilly Bayly ('21), Anica Abaquin ('22), Regina Acosta ('22), and Muskaan Khemani ('22). Lilly is focusing on International Systems and World Order and the Middle East. Anica is focusing on International Economics, Business, and Politics and Asia. Regina is focusing on International Systems and World Order and Latin America. Muskaan is focusing on Environment & Development and Asia.
In the panel, current students will discuss choosing tracks, navigating the BU Hub, taking IR classes, and extracurriculars such as research, study abroad, and student groups.
Scan the QU code or click here to register.
For questions regarding this event, contact Lilly Bayly.
Let's Connect
This page will assist you while you orientate to the Pardee School. We'll share information about our five majors, highlight special opportunities available through the Pardee School, and much more!
Get Oriented to the Pardee School!
Take a deeper dive into our website as you've only skimmed the surface. Meet your fellow students, check out our alumni, look at our academic opportunities outside the classroom, discover our research initiatives, know your advisor, explore our upcoming events, and much more!
Stay Connected!
Reach out to us if you have any questions or just want to chat about what life at the BU Pardee School is like. We will be happy to put you in touch with current students who can help orient you.
Meanwhile, we will see you on Pardee School social media: on Twitter, on Instagram, on Facebook, on LinkedIn, or on YouTube