Working Group on Trade, Investment, and Climate Policy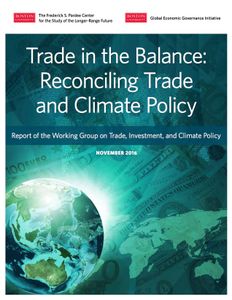 The Global Economic Governance Initiative (GEGI) and the Frederick S. Pardee Center for the Study of the Longer-Range Future are pleased to announce the publication of a new report, "Trade in the Balance: Reconciling Trade and Climate Policy."
The report is the outcome of the Working Group on Trade, Investment, and Climate Policy convened by Boston University's GEGI and Georgetown University Law Center's Harrison Institute for Public Law in April 2016, a group of trade policy experts and climate policy experts from China, North America, and Europe.
The working group emphasizes that trade and investment treaties can be instruments to advance the global climate and development agenda, but that the prevailing model of trade and investment treaties is largely incompatible with the world's broader climate goals. The model rules for trade and investment treaties need to be redesigned with an overriding principle to reward climate-friendly modes of economic activity, curb activity that worsens climate change, and provide the proper policy space so that nation-states can adequately address the climate challenge. At the very minimum, the trade model should be adjusted in such a way that treaties do not result in net increases of emissions.
The report provides timely insights about the alignment of climate and trade policy as the Paris Agreement enters into force and the next round of UN climate talks take place in Marrakech from November 7-18. The authors explore opportunities and barriers for alignment of the Paris Agreement's global climate commitments with trade agreements under negotiation in 2016, such as the Trans-Atlantic Trade and Investment Partnership (TTIP), the Trans-Pacific Partnership (TPP), and bilateral investment treaties (BITs) between the U.S. and China, and between the U.S. and India.
The Working Group on Trade, Investment, and Climate Policy is co-chaired by Pardee Center Faculty Research Fellow Kevin P. Gallagher (Professor of Global Development Policy, Pardee School of Global Studies, Boston University and co-director of GEGI) and Matthew C. Porterfield (Harrison Institute for Public Law, Georgetown University). The Pardee Center provided support for the working group and produced this report.
Click here to access the report

Project Coordinators
Kevin
P. Gallagher – Email – Kevin P. Gallagher is a professor of Global Development Policy at Boston University's Pardee School for Global Studies, where he co-directs the Global Economic Governance Initiative.  He is the author of The China Triangle: Latin America's China Boom and the Fate of the Washington Consensus, Ruling Capital: Emerging Markets and the Reregulation of Cross-Border Finance, and co-author of The Dragon in the Room: China and the Future of Latin American  Industrialization and The Enclave Economy: Foreign Investment and Sustainable Development in Mexico's Silicon Valley.  He is a member of  the China-Latin America Working Group at the Inter-American Dialogue and has served as an advisor to the US Department of State, the US Environmental Protection Agency, and the United Nations Conference on Trade and Development.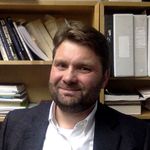 Matthew Porterfield – Email – Matt Porterfield is deputy director and adjunct professor at the Harrison Institute for Public Law, Georgetown University Law Center.  Matt works on various aspects of international economic law, with a particular focus on the relationship between international trade and investment rules and environmental policy.  His publications include Exhaustion of Local Remedies in Investor-State Dispute Settlement: An Idea Whose Time Has Come?, Yale Journal of International Law Online (2015); State Practice and the (Purported) Customary International Law Prohibition on Uncompensated Regulatory Expropriation, North Carolina Journal of International Law &Commercial Regulation(2011); U.S. Farm Subsidies and the Expiration of the WTO's Peace Clause, University of Pennsylvania Journal of International Economic Law (2007); An International Common Law of Investor Rights?, University of Pennsylvania Journal of International Economic Law (2006);and International Expropriation Rules and Federalism, Stanford Journal of Environmental Law (January 2004).
Working Group Members
Frank Ackerman is an economist who has written extensively about the economics of climate change, energy and other environmental problems. His book, "Priceless: On Knowing the Price of Everything and the Value of Nothing," is a critique of cost-benefit analysis and its abuse in US environmental policy. His other books include "Poisoned for Pennies: The Economics of Toxics and Precaution" (Island Press, 2008), and "Can We Afford the Future? Economics for a Warming World" (Zed Books, 2009). He has written numerous academic and popular articles, and has directed policy reports for clients ranging from Greenpeace to the European Parliament. For a listing of his publications, see his website,http://frankackerman.com
Nathalie Bernasconi-Osterwalder, LL.M, is a senior international lawyer and heads the Economic Law & Policy programme of the International Institute on Sustainable Development (IISD). In this role, she works with developing country governments across Africa, Asia and Latin America in relation to bilateral and regional investment treaty negotiations, investor-state contracts (with a particular focus on mining and agriculture), model investment treaties and foreign investment laws. Nathalie has extensive legal, policy, and training experience in the area of international trade, investment, sustainable development, human rights, international environmental law and arbitration.
James J. Corbett, P.E., Ph.D. is a principal partner in Energy and Environmental Research Associates, L.L.C. (EERA), engaged in energy, environmental, and economic analysis for clients internationally. He also is a Professor in the College of Earth Ocean and Environment with joint appointment in Civil and Environmental Engineering in the College of Engineering at the University of Delaware. Dr. Corbett conducts technology-policy research related to transportation, including groundbreaking research on air emissions from maritime transport, energy and environmental impacts of freight transportation, and assessment of technological and policy strategies for improving goods movement.
Brooke Skartvedt Güven is a legal researcher for CCSI's work on international investment law and policy. She analyzes the contracts, legislation and international legal arrangements governing cross-border investments and the impacts that these frameworks have on sustainable development objectives. She also focuses on the intersection of international investments and human rights. Prior to joining CCSI, she spent seven years working at large international law firms focusing on cross-border finance and investments.
Tao Hu is an ecologist and environmental economist by training. He is a veteran with an insider's perspective on China's environmental policy. With almost two decades of experience of working at the Policy Research Center of China's Ministry of Environmental Protection, Tao has witnessed and participated in the formulation of a wide array of national environmental policy recommendations. Ranging from smartly pricing natural resources to boost efficiency and cut down pollution to streamlining the environmental management systems to minimize bureaucracy and empower enforcement agencies, he has been a witness to and involved in much of China's recent environmental policy making.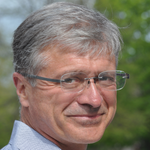 Anthony C. Janetos  joined Boston University in May 2013 as Director of the Frederick S. Pardee Center for the Study of the Longer-Range Future and Professor of Earth and Environment.Previously, Prof. Janetos served as Director of the Joint Global Change Research Institute at the University of Maryland, where for six years he oversaw an interdisciplinary team of natural scientists, engineers and social scientists committed to understanding the problems of global climate change and their potential solutions. Prof. Janetos has devoted his career to high-impact global change science and policy, earning international recognition for his scholarship and holding executive leadership positions at institutions including the U.S. Environmental Protection Agency, NASA, World Resources Institute, and the Heinz Center for Science, Economics, and the Environment.
Lise Johnson leads the Columbia Center on Sustainable Investment's work on investment law and policy. Her work at CCSI centers on analyzing the contractual, legislative, and international legal frameworks governing international investment, and shaping the impacts that those investments have on sustainable development objectives. She focuses in particular on analyzing international investment treaties and the investor-state arbitrations that arise under them, examining the implications those treaties and cases have for host countries' domestic policies and development strategies.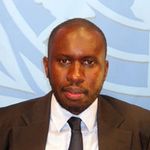 Makane Moïse Mbengue is Associate Professor of International Law at the Faculty of Law of the University of Geneva. Prof. Mbengue is also a Visiting Professor at Sciences Po Paris (School of Law). He holds a Ph.D. in Public International Law from the University. He acts as a professor for courses in international law organized by the United Nations Office of Legal Affairs (OLA) and by the United Nations Institute for Training and Research (UNITAR). Prof. Mbengue acts as counsel in disputes before international courts and tribunals.
Irene Monasterolo is a development economist with experience in policy monitoring and evaluation; institutional capacity building; governance of evidence based sustainability policies; complex system thinking for modeling the resource-climate nexus; green fiscal and monetary policies for financing the green economy; adaptation tools for building agricultural resilience to climate change, focusing on food risk and climate adaptation. She has worked as a scientist in academia, as an economist for consulting companies, as a consultant for the World Bank. Her main focus is on transition economies in Central and Eastern Europe and the Western Balkans.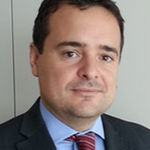 Miquel Muñoz Cabré is a research fellow at the Global Economic Governance Initiative. He specializes on sustainable energy policy and finance, as well as climate change policies. His recent work includes a renewable energy market and policy analysis in Latin America. Miquel was a program officer at the International Renewable Energy Agency (IRENA). He holds a PhD on public policy, a master's degree in international relations and environmental policy and a master's degree in environmental management and ecological economics, as well as a bachelor's degree in physics.
Marco Raberto is an Associate Professor of Business and Management Engineering, University of Genoa, Italy. He research focuses on Financial Economics, Corporate Finance, Financial Stability, Finance for Innovation, and Macroeconomic. His most recent publications include: An agent-based stock-flow consistent model of the sustainable transition in the energy sector, A Hybrid System Dynamics–Agent Based Model to Assess the Role of Green Fiscal and Monetary Policies and From financial instability to green finance: the role of banking and monetary policies in the Eurace model
Judith  Schachter is a 2L at Georgetown University Law Center. In law school, Claire participates in the Harrison Institute for Public Policy Clinic and serves as president of the National Security Law Society. Prior to law school, Claire worked at the Council on Foreign Relations in Washington, D.C. and the Canadian International Council in Toronto, Canada. Claire graduated with high distinction from the University of Toronto, earning a specialist degree in International Relations. Claire holds a master's in International Relations from the University of Oxford, where she was a Heaslip Scholar at St. Antony's College.
Stefanie Schacherer is a Ph.D. candidate in International Public Law at the University of Geneva. She is specialized in international and European investment law. Her research focuses on the new investment and trade agreements concluded by the European Union. Stefanie holds a master's degree in International and European Law of the University of Geneva as well as a LL.M. in International Business Law from King's College London. She is currently working as teaching and research assistant at the Faculty of Law of the University of Geneva. She is also working with Professor Makane Moïse Mbengue on the elaboration of the Pan-African Investment Code.
Henrik Selin is Associate Professor in the Frederick S. Pardee School of Global Studies at Boston University where he conducts research and teaches classes on global and regional politics and policy making on environment and sustainable development. He is the author of Global Governance of Hazardous Chemicals: Challenges of Multilevel Management (MIT Press), co-author of European Union and Environmental Governance(Routledge), and co-editor of Changing Climates in North American Politics: Institutions, Policymaking and Multilevel Governance (MIT Press) and Transatlantic Environment and Energy Politics: Comparative and International Perspectives (Ashgate). He is also the author and co-author of more than fourdozen peer reviewed journal articles and book chapters, as well as numerous reports, reviews, and commentaries. In addition, he serves as Managing Editor for the journal Environment and Planning C: Government & Policy.
Rachel Thrasher received a J.D. and a master's degree in International Relations, both from Boston University. She works on policy issues related to trade and investment agreements, trade law and development, economic relations between developing countries, and multilateral environmental agreements. She is the co-editor, alongside former Pardee Center Director Adil Najam, of a Pardee-sponsored book titled The Future of South-South Economic Relations. She teaches a course on trade and development at the Pardee School of Global Studies and continues to research areas of trade and investment agreements and their impact on development policy as part of the Global Economic Governance Initiative at Boston University.

Publications, News and Events
Climate Finance and Developing Countries: The Need for Regime Development
By Herik Selin (November 2016)

Renewable Energy Investment in Africa and Nationally Determined Contributions (NDCs)
By Miquel Muñoz Cabre and Mohamed Youba Sokona (November 2016)