Study Abroad
Studying abroad is an exciting way to learn about international affairs. There is nothing quite like being in the country or region that you are studying! The Pardee School offers a range of quality study-abroad options for our MA students. All programs are conducted in English unless otherwise noted. Most programs require a simple application process.

Geneva: Global Governance, Economic Development, & Human Rights
Economic development is typically associated with on-the-ground projects in developing countries. Often overlooked is the governance aspect of development, which is rooted in a complex web of United Nations agencies and conventions as well as multilateral financial and development institutions.
This program examines the development process from a global viewpoint. Students gain knowledge and experience in the role major global institutions and actors play in the development process, strategies they use to influence economic development, and the key challenges they face.
Designed for students specializing in international relations or public health, this ten-week summer program combines coursework on global topics such as the right to health, food security, and political and economic freedom with an in-depth internship in an international organization, such as the United Nations or the World Health Organization. The program draws on the unparalleled resources of Geneva and includes expert guest speakers and visits to international organizations.
More information can be found here.
Brussels: The EU in the 21st Century
The cultural sophistication of an international city, the interplay of global political perspectives, and the ideas of seasoned business leaders…it all fits together in the classroom at BU in Brussels. Students at our Brussels satellite campus benefit from our location at the heart of the European Union. World politics and business concerns converge in Brussels—creating a truly unique experience for our students.
Our eight week Brussels summer program combines a course on the European Union in the 21st Century with an internship in one of the many international organizations operating in Brussels.
More information can be found here.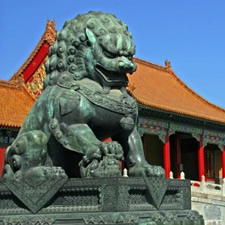 Beijing:  Renmin University
BU students can spend a semester studying Chinese governance and foreign relations in English through Renmin University's Contemporary China Studies Program (CCSP). CCSP resides within the School of International Studies at Renmin University, China's premier institution for higher learning in the humanities and social sciences. Students can study at Renmin University in either the Fall or Spring Semester.
Since 2006, CCSP has offered overseas students the opportunity to study while living in China's capital city, Beijing. CCSP draws students from all over the world, fostering a unique multidisciplinary and multinational environment in which diverse backgrounds and experiences enhance rigorous academic study.
Students with advanced Chinese language skills are eligible to enroll in Chinese language courses through the School of International Studies, opening up a broader range of course options.
More information can be found here.

Buenos Aires: Universidad de Belgrano
BU students with sufficient Spanish language skills have the opportunity to spend a semester studying in the International Relations Department at the Universidad de Belgrano (UB). UB is one of the premier universities of Argentina and is located a few minutes from downtown in cosmopolitan Buenos Aires. Students register in regular UB classes, alongside local students. All coursework is conducted in Spanish.
Students choose from among the following classes:
International Economics and Integration Processes in Latin America
Economic Challenges in Latin America
The Sociology of Argentina and Latin America
Contemporary Political Problems in Latin America
Comparative Foreign Policy
Human Rights in the "Global Era"
Civil-Military Relations
Public International Law
Students judged to have insufficient Spanish language skills for graduate study abroad will also need to enroll in an intensive language course offered at UB prior to the start of the regular semester. This language course will not count toward the MA degree and will incur an additional cost for the student.
Geneva & London: International Conflict Resolution
This two-course summer program introduces students to international conflict resolution in the light of contemporary conflicts and global security concerns.
The first half of the program takes place in Geneva, where students analyze contemporary conflicts and the roles of human rights, religion, foreign intervention, and intercultural communication in conflict resolution. The second half of the program, in London, focuses on case studies in conflict resolution, including Northern Ireland, Cyprus, and the Cod War.
More information can be found here.

London: Mass COM & Journalism
The College of Communication offers two exciting abroad programs in London that are available to students in the IRIC program. Both programs combine intensive coursework with a professional internship in the field.
London Mass Communication Program
The London Mass Communication Program offers students in the IRIC Public Relations and Marketing Tracks the opportunity to spend a summer studying in London. The program provides a full 16 credits toward the degree, thus replacing one regular semester of coursework.
The first six weeks in London are spent taking two core courses: CM 738, Global Marketing Communication, and CM 744, International Political and Media Systems. CM 738 can be used as either a Marketing or Public Relations Track course or an Elective. CM 744 can be used as a COM Core class, a Marketing or Public Relations Track course, or an Elective.
During the last seven weeks, students work full-time in their internships (CM 809) and work on an independent research project (CM 909). Both the internship and the research project can be used as either a Marketing or Public Relations Track course or as an Elective.
More information can be found here and here.
London Journalism Program
The London Journalism Program provides students in the IRIC Journalism Track with the opportunity to spend their second Fall Semester in the IRIC program studying abroad in London.
All students take JO 701, Reporting British Politics and Culture, and JO 954, Journalism Directed Study (students will complete a substantial journalistic assignment of 5,000 – 6,000 words). Additionally, all students will be placed in an internship (JO 737). Students can choose between either JO 708, The Foreign Correspondent: Reporting from Europe, or JO 710 Modern British Drama: A Critic's Perspective.
More information can be found here and here.
Washington, DC: Journalism
The College of Communication offers an excellent Journalism study program in Washington, DC. IRIC students with a Journalism Track are welcome to participate. The program runs during both the Spring and Fall Semesters.
The DC program consists of JO 502, Political Reporting (4 cr.); JO 737, an internship in the DC area (4 cr.); and JO 954, Directed Study: Newsroom (8 cr.). The Newsroom component of the program consists of working two to three days per week in the BU Newsroom at BU's Washington campus, writing stories on political and public affairs news under the guidance of BU faculty.