David Fromkin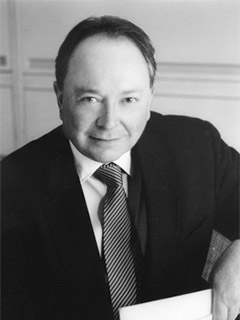 Title

Professor Emeritus of International Relations

Education

BA University of Chicago
JD University of Chicago
Postgraduate Diploma in Law, University of London, UK

CV
David Fromkin held appointments as Professor of International Relations, of History, and of Law. He served for three years as Chairman of the Department of International Relations and Director of the Center for International Relations. He has been a member of the Council on Foreign Relations since 1976.
Fromkin has spent most of his professional life as a practitioner attorney and a private investor. He served as the head of foreign policy for Hubert Humphrey in the 1972 presidential primary campaign. Additionally, he served for three years as a First Lieutenant in the Judge Advocate General's Corps, U.S. Army, stationed in Verdun, France, where he was a trial observer in French courts pursuant to the NATO Status of Forces Agreement. As prosecutor and defense counsel, he fought more than one hundred contested courts martial. He began his civilian career as an associate of the Wall Street law firm of Simpson, Thacher & Bartlett.
After a varied career in law, business, and politics, he turned to writing works of history and studies of world politics. His shorter pieces have appeared in Foreign Affairs, the New York Times, and other publications. He is the author of seven books, including: The Question of Government: An Inquiry into the Breakdown of Modern Political Systems (1975), The Independence of Nations (1981), In the Time of the Americans: FDR, Truman, Eisenhower, Marshall, MacArthur, The Generation That Changed America's Role in the World (1995). His 1989 book, A Peace to End All Peace: Creating the Modern Middle East 1914-1922 (1989), was a national bestseller, was chosen by the editors of the New York Times Book Review as one of the dozen best books of the year, and was shortlisted for the Pulitzer Prize. His most recent book, published in 2004, is Europe's Last Summer: Who Started the Great War in 1914?
Specialization:
International Relations, International Law, Middle Eastern Politics