Faculty Book Series 2016-2017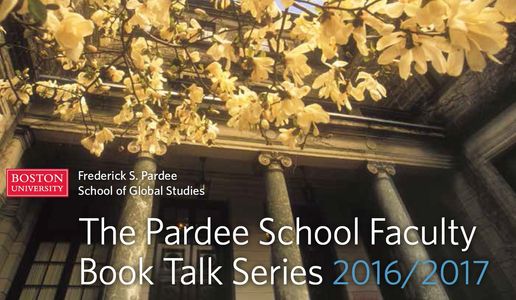 The Frederick S. Pardee School of Global Studies at Boston University invites you to attend its noontime series of talks featuring recently published books written by Pardee School faculty.
The Pardee School is a 21st century school of global studies committed to the education of problem solvers, agents of change, and leaders of tomorrow. The books featured as part of the series showcase the prolific and eclectic works written, edited and published by Pardee School faculty.
The Faculty Book Series will provide a forum for students and faculty to discuss a range of issues representative of the interdisciplinary mission of the Pardee School.
Join us on Mondays throughout the Fall 2016 and Spring 2017 semesters from 12:00 to 1:00 p.m. Lunch will be available at each event starting at 11:30 a.m.
For more information on the Faculty Book Talk Series, click here.
Schedule