Past Events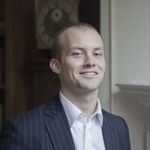 "Sectarianism in the Middle East"
March 20, 2014
4:00-5:30 pm
10 Lenox St., Brookline
Toby Matthiesen, Abdullah al-Mubarak Research Fellow in Islamic & Middle Eastern Studies, Pembroke College, Cambridge University. Co-sponsored with the Institute on Culture, Religion, and World Affairs (CURA).
---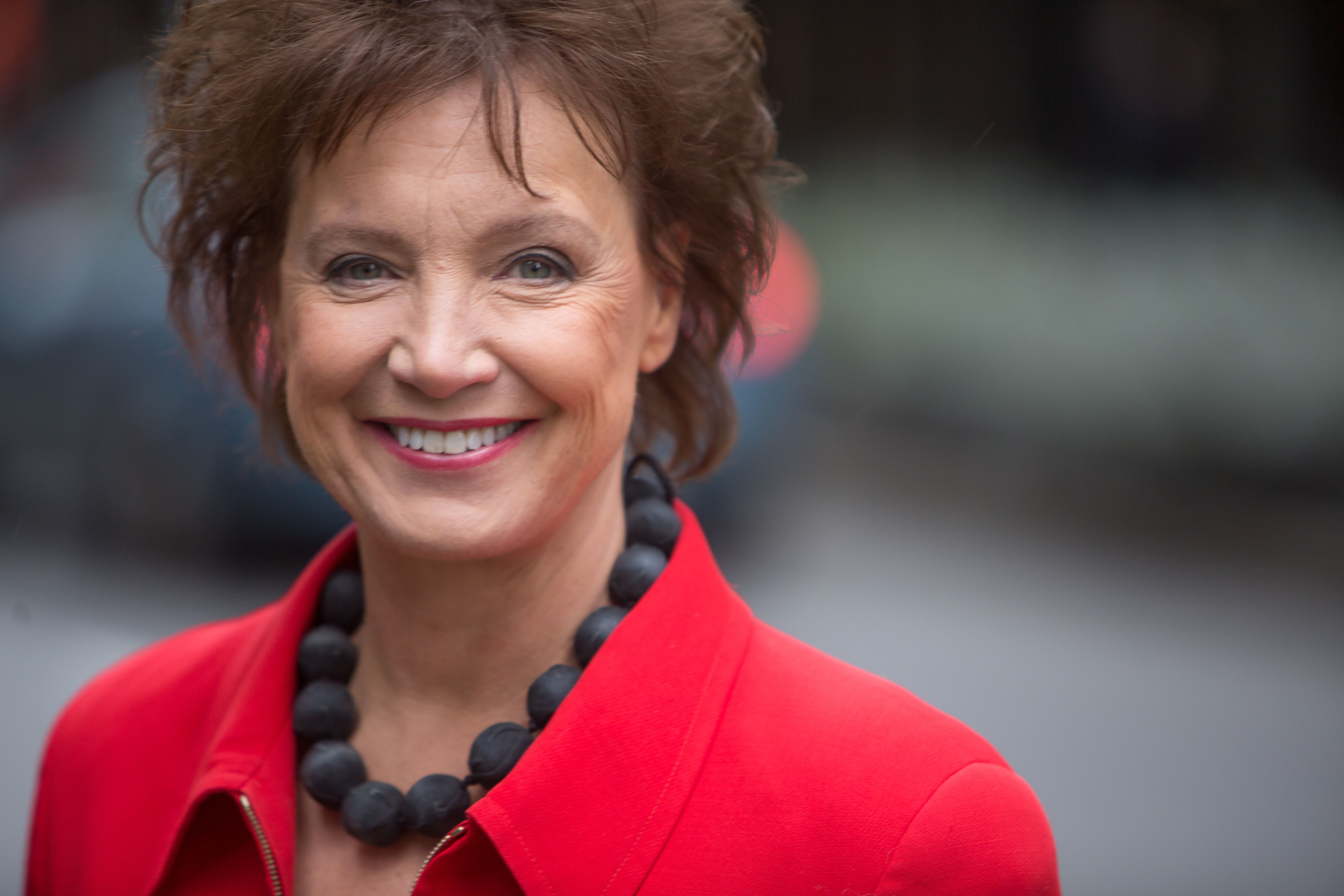 "Merger of the Century: Why Canada and America Should Become One Country"
Wednesday, March 26, 2014
12:00 to 12:50 pm (lunch starts at 11:30 am)
152 Bay State Road, Room 101
Diane Francis is an American-Canadian award-winning columnist, bestselling author, journalist, broadcaster and entrepreneur. She is the Editor-at-Large at the National Post, a blogger with Huffington Post and a Distinguished Professor at Ryerson University's Ted Rogers School of Management. She is an expert on geopolitics, business and white collar crime. Her direct and forceful writing and speaking style make her a sought-after speaker and columnist who can describe the personalities, trends and geopolitics that affect companies, individuals, governments and societies around the world.
---
"Divergence and Consensus in Transatlantic Security: A Perspective from the EU"
Wednesday, March 26, 2014
12:00 to 1:20 pm
154 Bay State Road, Room 203
Join us for a lunch discussion with Anne Marie Le Gloannec, director of research at Sciences-Po in Paris, France and a former Wilson Center public policy scholar. Le Gloannec has been a visiting professor at the University of Stuttgart and at the University of Cologne and has held teaching positions at renowned U.S. and European institutions including the Johns Hopkins University SAIS Bologna Center, the University of Paris I, Sciences-Po, the IEP of Lille, the Free University of Berlin, and the Viadrina University in Frankfurt-an-der-Oder, Germany. In addition, Le Gloannec served as the deputy director of the Marc Bloch Center in Berlin. She has written several books on Germany and the European Union and German-French relations and has edited a number of publications and special issues. Le Gloannec contributes regularly to the newspapers L'Express and Le Figaro. She holds a Ph.D. from the Institut d'Etudes Politiques de Paris (IEP).
Co-sponsored by the Center for International Relations. Open to faculty + staff, graduate students, and visiting researchers. We welcome participants from other universities. RSVP to eamrien@bu.edu by March 24.
---
"Catastrophe 1914: Accident or Design?"
Thursday, March 27, 2014
Noon to 1:30 pm
154 Bay State Road, Room 203
Presented by the Department of History, Center for International Relations, and Department of International Relations
Professor Richard Langhorne studied at Cambridge and lectured in History at the University of Kent, where he was also Master of Rutherford College. He was then Fellow of St John's College and Director of the Centre of International Studies, University of Cambridge. From 1993-1996 he worked for the British Government as Director and Chief Executive of Wilton Park Executive Agency, Foreign and Commonwealth Office. Since then he has been Full Professor of Political Sciences and Director of the Graduate Division of Global Affairs, Rutgers University, USA. He was President of the British International History Association, 1988-1993, and he has been a visiting professor at universities in Ecuador, China, the USA and Russia. His books include The Practice of Diplomacy: its Evolution, Theory and Administration (1994, with K.A. Hamilton); The Coming of Globalization: its Evolution and Contemporary Consequences (2001); Diplomacy (2004, with Christer Jonsson); The Essentials of Global Politics (2006).
"Reconciliation in Politics: How Religion is Reshaping the Global Conversation about Justice"
January 30, 2014
5:00-6:00pm
10 Lenox St., Brookline
Daniel Philpott, Political Science and Peace Studies, University of Notre Dame. Co-sponsored with the Institute on Culture, Religion, and World Affairs (CURA).
---
Chinese Agricultural Investment in Latin America
Friday, November 22
11:30 a.m. Lunch available
12:00 to 1:30 p.m. Lecture
152 Bay State Road, Eilts Room (Room 203)
In response to China's food security challenges, leaders are pursuing a "two markets, two resources" strategy to improve production capacity at home and increase access to agricultural production abroad. Increasingly aware of the challenges associated with land purchases in Latin America, China's state-owned and private agricultural firms are pursuing a strategy of supply chain vertical integration to improve cost- and price-advantage in global markets.
Margaret Myers is director of the China and Latin America program. She received a BA in Foreign Affairs from the University of Virginia and conducted graduate work in international development studies at The George Washington University. She also recently studied US-China relations at the Johns Hopkins University/Nanjing University Center for Chinese-American Studies. Prior to arriving at the Dialogue, she worked as an analyst for the US government, which required her to travel throughout Latin America and East Asia. She also previously served as a Spanish and Chinese teacher for Virginia Public Schools.
---
Arab Uprisings: Accomplishments, Failures and Prospects
Friday, November 15
8:15 am Doors Open
9:15 am to 5:35 pm Conference
The Castle – 225 Bay State Road, Boston University
---
The Continuing Crisis in Congo
Wednesday, October 30
11:30 a.m. Lunch
12:00 to 12:50 p.m. Lecture
152 Bay State Road, Eilts Room (Room 203)
Professor Timothy Longman will discuss the ongoing crisis in the Democratic Republic of Congo and the country's growing political problems and the persistent civil war.
Dr. Timothy Longman is the Director of African Studies and Associate Professor of Political Science at Boston University. Professor Longman's current research focuses on state-society relations in Africa, looking particularly at human rights, transitional justice, democratization, civil society, the politics of race and ethnicity, religion and politics, and women and politics. His book, "Christianity and Genocide in Rwanda," published by Cambridge University Press, is based on his field research in Rwanda in 1992-1993, and 1995-1996. It argues that Rwanda's churches became implicated in the 1994 Rwandan genocide because of their historic links with the state, their active engagement in ethnic politics, and the ongoing cooperative ties between leaders of the churches and the state.
---
Understanding Chinese Foreign Aid to Latin America
Friday, October 25
11:30 a.m. Lunch
12:00 to 1:30 p.m. Lecture
152 Bay State Road, Eilts Room (Room 203)
Barbara Stallings, William R. Rhodes Research Professor
Co-Director of the Graduate Program in Development- Watson Institute for International Studies at Brown University
Presented by BU Center for the Study of Asia, BU East Asian Studies Program, BU Latin American Studies Program, and the Global Economic Governance Initiative at BU.
---
IR Alumni Weekend Breakfast Reception and Panel Discussion.
"World in Flux: The Situation in Afghanistan and The Prospects of as US Withdrawal"
Saturday, October 26
9:30 am Breakfast Reception; 10:30 a.m. to noon Panel Discussion
Venue: School of Hospitality Auditorium, 928 Commonwealth Avenue
A BU Alumni Weekend 2013 event. Professor Charles Dunbar, professor of International Relations at BU, alumni Lisa Jenkins, and Matt Trevithick (CAS'08) will discuss the current situation in Afghanistan.
---
"The Wild Card: Animal Spirits and American Economic Life"
Wednesday, October 16, 2013
5:00 pm
The Castle – 225 Bay State Road, Boston University
T. Jackson Lears
Distinguished Board of Governors Professor of History
Rutgers University
The concept of self-interest emerged in the 18th century, recasting avarice in the neutral language of utility, underwriting a benign if unheroic shopkeeper's ethos. But it always had a wilder side, encompassing the frenzied speculation and extravagant consumption that were essential to the expansion of American capitalism.
By the early 20th century, thinkers on both sides of the Atlantic recognized that economic growth required periodic infusions of visceral vitality<what John Maynard Keynes, summarizing several decades of modernist vitalism in 1936, called "animal spirits." 20th century advertising assimilated vitalism to its creed of insatiable consumption.
Yet animal spirits could still remain detached from market discipline, could still promote reckless generosity and serious play. The vitalist impulse remained the wild card in the history of American economic life.
Sponsored by the BU School of Communication – Division of Emerging Studies. Co-sponsored by BU History Department and International Relations Department.
---
Atlantic Rules: America, Britain and the World
Wednesday, October 9
11:30 a.m. Lunch
12:00 to 12:50 p.m. Lecture
152 Bay State Road, Eilts Room (Room 203)
Dr. James Cronin is Professor of History at Boston College. Over the past decade his research interests have involved the relationship between states and social structures, political parties, and the rise and fall of the Cold War world order. His most recent book focused on the making of "New Labour" in Britain and its implications for the evolution of social democracy in Europe. He is currently working on a study of British and American foreign policy, and the Anglo-American alliance, since the crisis of the 1970s. Professor Cronin is an associate of the Center for European Studies at Harvard University, where he chairs the British Study Group, and he serves on the editorial boards of the Journal of Social History and British Politics. He has been awarded fellowships by the National Endowment for the Humanities and the German Marshall Fund and is a fellow of the Royal Historical Society. Professor Cronin has a doctorate in Comparative History from Brandeis University.
Co-sponsored by BU's History Department.
---
The Future of American Espionage
Wednesday, October 2
1:00 to 4:00 pm
Hillel House at BU
215 Bay State Road, Boston University
Chuck Cogan. Historian and associate at the Belfer Center for Science and International Affairs at the Kennedy School, Harvard University. Mr. Cogan was the Chief Near East South Asia Division in the National Clandestine Service,  the Division that directed the resistance against the Soviets in Afghanistan.
---
Jack Devine. Founding partner and President of The Arkin Group LLC and a 32-year veteran of the CIA. Mr. Devine served as Associate Deputy of the CIA. Mr. Devine had supervisory authority over thousands of CIA employees involved in sensitive missions throughout the world.
Igor Lukes. Specialist on Central European History, East European Politics, and Contemporary Russia. Lukes is the recipient of the Central Intelligence Agency 2012 Award for Outstanding Contribution to the Literature on Intelligence and the 2000 Stanley Z. Pech Prize for his article "The Rudolf Slansky Affair: New Evidence." Mr. Lukes is a professor of International Relations at Boston University.
Jason Matthews. Thirty-three year veteran of the CIA's National Clandestine Service where he was engaged in clandestine collection of national security intelligence operations against Soviet-East European, East Asian, Middle Eastern, and Caribbean targets. Mr. Matthews also managed covert action projects against the Weapons of Mass Destruction programs of the world's Rogue States. Mr. Matthews is the author of "Red Sparrow: A Novel" (2013).
Joseph Wippl. Former CIA operations officer in the National Clandestine Service. He served as Senior NCS representative to the Aldrich Ames Damage Assessment Team, as Chief of the CIA's Europe Division, and as the CIA's Director of Congressional Affairs. Mr. Wippl is currently a Professor of the Practice and Director of Graduate Studies at Boston University's International Relations Department.
Discussion Chair:
Phillip O'Neill. International lawyer, arbitrator and educator.  He is a partner at Edwards Wildman Palmer LLP. Mr. O'Neill is an adjunct professor at Boston University's School of Law and Boston College Law School.
---
Wednesday, September 23, 2013
12:00 to 1:00 p.m. (Lunch available at 11:30 am)
154 Bay State Road, Room 203
A lecture by Neta C. Crawford, Professor of Political Science at Boston University.
Dr. Crawford is interested in methods for understanding the costs and consequences of war and is co-director of the Eisenhower Study Group "Costs of War" study (www.costsofwar.org).
Dr. Crawford is the author of "Accountability for Killing: Moral Responsibility for Collateral Damage in America's Post-9/11 Wars" (2013). Her book "Argument and Change in World Politics: Ethics, Decolonization, Humanitarian Intervention" (2002) was a co-winner of the 2003 American Political Science Association Jervis and Schroeder Award for best book in International History and Politics. She is co-editor of "How Sanctions Work: Lessons from South Africa" (1999).
Her articles have been published in books and scholarly journals including the Journal of Political Philosophy; International Organization; Security Studies; Perspectives on Politics; International Security; Ethics & International Affairs; Press/Politics; Africa Today; Naval War College Review; Orbis; and, Qualitative Methods.
---
Latin America's Growth Prospects: Made in China?
Friday, September 20, 2013
12:00 to 2:00 p.m. (Lunch available at 11:30 am)
154 Bay State Road, Room 203
Tatiana Didier is a Research Economist in the World Bank's Office of the Chief Economist for Latin America and the Caribbean. She obtained a Ph.D. in Economics from MIT in 2008. She has published in the area of international economics. She is currently doing research on the international finance, with a focus on international capital flows, the role of institutional investors, financial crises, and their implications for the development of domestic financial systems.
Sponsored by BU's Global Economic Governance Initiative, Global Development Program, the Center for the Study of Asia, and the Latin American Studies Program.
---
The Middle East In Transition: Assessing the Long Term
Thursday, September 19, 2013
12:30 to 1:30 p.m. (Lunch available at Noon)
154 Bay State Road, Room 203
Mr. Andrew S. Gilmour, a senior regional analyst for Middle East and South Asia regions at the CIA. Mr. Gilmour is also a member of the CIA Senior Analytic Service.
Open to BU Faculty, staff, and students only.
---
"The Iraqi Refugee Crisis and its Lessons for Syria"
Wednesday, September 4
11:30 a.m. Lunch
12:00 to 12:50 p.m. Lecture
154 Bay State Road, Eilts Room (Room 203)
Dr. Jill Goldenziel is a Research Fellow in the International Security Program at the Belfer Center for Science and International Affairs at the Harvard Kennedy School.  She is also a Lecturer at Harvard College, where she teaches courses in International Law and the Law and Politics of the Middle East.  She was previously a Climenko Fellow and Lecturer in Law at Harvard Law School, a Fellow of the Center for Migration and Refugee Studies at the American University of Cairo, and a Fellow of the American Center for Oriental Research in Amman, Jordan.  Her research has been published in the American Journal of Comparative Law, the Journal of Law and Politics, and the Denver University Law Review, among other journals.  Dr. Goldenziel is a speaker for the U.S. Speaker and Specialist Program of the U.S. Department of State.
---
"The Wars in Iraq and Afghanistan: A Soldier's Perspective"
Tuesday, April 9. 2013
11:00 am to 12:30 pm
154 Bay State Road, Room 203, Boston University
General David D. McKiernan (U.S. Army, Retired) served from mid-2008 to mid-2009 as the commander of all U.S. military and coalition forces in Afghanistan numbering over 100,000 soldiers, sailors, airmen, marines and Special Forces. General McKiernan also led all ground forces into Iraq in 2003 during Operation Iraqi Freedom, removing Saddam Hussein and the Baath Party from power, with a 160,000-person joint and coalition formation.
He retired in August 2009 and was awarded the Defense Distinguished Service Medal (DDSM) for his exceptional performance of duty towards national security and defense of the United States of America.
General McKiernan graduated from the College of William & Mary with a Bachelor of Arts degree in history in 1972. He was commissioned from the Reserve Officers' Training Corps and entered active duty as an Armor officer. He holds a Master of Public Administration degree from Shippensburg University and an honorary doctorate in public service from the College of William & Mary.
---
"Counterstrike: The Untold Story of America's Secret Campaign Against Al Qaeda"
Thursday, April 4, 2013
4:00 to 5:30 pm
725 Commonwealth Avenue, Room 522 (CAS 522)
Speakers: Eric Schmitt and Thom Shanker  of the The New York Times
In the years following the 9/11 attacks, the United States waged a "war on terror" that sought to defeat Al Qaeda through brute force. But it soon became clear that this strategy was not working, and by 2005 the Pentagon began looking for a new way.In Counterstrike, Eric Schmitt and Thom Shanker of The New York Times tell the story of how a group of analysts within the military, at spy agencies, and in law enforcement has fashioned an innovative and effective new strategy to fight terrorism, unbeknownst to most Americans and in sharp contrast to the cowboy slogans that characterized the U.S. government's public posture. Adapting themes from classic Cold War deterrence theory, these strategists have expanded the field of battle in order to disrupt jihadist networks in ever more creative ways.

 The lecture explores how U.S. counterterrorism tactics and strategies have evolved and improved over the past decade.
The speakers will also address many of the hot foreign policy and national security topics of the day, including Syria, Iran, cyber threats and the enduring threat from Al Qaeda's franchises in places like Yemen, North Africa and Iraq.
Eric Schmitt is a senior writer who covers terrorism and national security issues for The New York Times.   He is a terrorism correspondent for The New York Times, and has embedded with troops in Iraq, Afghanistan, Somalia, and Pakistan. Schmitt has twice been a member of Times reporting teams that were awarded the Pulitzer Prize.
Thomas Shanker is a Pentagon correspondent for The New York Times and routinely spends time embedded with troops in Iraq and Afghanistan. Shanker was formerly a foreign editor and correspondent for the Chicago Tribune, based in Moscow, Berlin, and Sarajevo.
---
"OVERKILL: The Case for Reevaluating U.S. Nuclear Strategy"
Tuesday, February 5
11:15 am to 12:15 pm
154 Bay State Road, Room 203 (Eilts Conference Room)
Speaker: Benjamin H. Friedman
Research Fellow in Defense and Homeland Security Studies, CATO Institute
The United States has far more nuclear weapons and delivery systems than deterrence requires. The triad of intercontinental ballistic missiles, submarine-launched ballistic missiles and bomber aircraft reflects bureaucratic Cold War planning, not strategic vision. Can the United States achieve an effective nuclear program which makes us safer, while adapting to the need for a smaller defense budget? Join us as the Cato Institute's Benjamin Friedman discuss U.S. nuclear strategy, and the need to bring it into the 21st century.
Benjamin H. Friedman is a research fellow in defense and homeland security studies. His areas of expertise include counter-terrorism, homeland security and defense politics. He is the author of dozens of op-eds and journal articles and co-editor of two books, including Terrorizing Ourselves: Why U.S. Counterterrorism Policy Is Failing and How to Fix It, published in 2010. He is a graduate of Dartmouth College and a Ph.D. candidate in Political Science and an affiliate of the Security Studies Program at the Massachusetts Institute of Technology.
Sponsored by: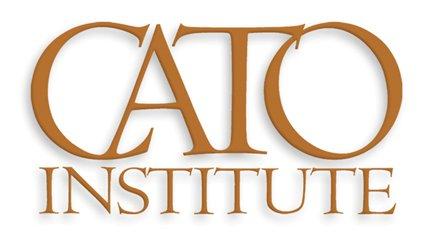 ---
"Limits of Turkey's Conservative Change: Between Confidence and Arrogance"
Wednesday, February 6, 2013
Lecture 2:00 to 3:30 pm
154 Bay State Road, Room 203 (Eilts Conference Room)

Prof. Ayşe Kadıoğlu of Sabancı University received her PhD in Political Science at Boston University (1990), MA in International Relations at the University of Chicago (1984), and BS in Political Science at Middle East Technical University (1982). She was a Visiting Scholar and Senior Associate Member at the University of Oxford, StAntony's College in 2005 and 2009-2010.She was a Visiting Scholar at Stanford University's Center for European Studies in 1992. She has been a regular participant of Yale Law School's ongoing Middle East Legal Studies Seminar for 8 years (since 2004). She is a member of the Executive Committee of the Istanbul Policy Center at Sabancı University.
---
"US Arms Sales: How do they work?"
Wednesday, November 7, 2012
Lecture 2:00 to 3:30 pm
154 Bay State Road, Room 203 (Eilts Conference Room)
Colonel David Des Roches is the Senior Military Fellow at the Near East South Asia Center for Security Studies. Prior to this, he was the director responsible for defense policy concerning Saudi Arabia, Kuwait, Qatar, Bahrain, Oman, the United Arab Emirates and Yemen. Prior to this assignment, he has served in the Office of the Secretary of Defense as the DoD Liaison to the Department of Homeland Security, as the senior country director for Pakistan, as the NATO operations director, and as the deputy director for peacekeeping. His first job in government was as a special assistant for strategy and later as the international law enforcement analyst in the White House Office of National Drug Control Policy.
A British Marshall Scholar, he has also attended the Federal Executive Institute, the German Staff College's Higher Officer Seminar, the US Army John F. Kennedy Special Warfare School and the US Army Command and General Staff College. An Airborne Ranger in the Army Reserve, he was awarded the Bronze Star for service in Afghanistan. He has commanded conventional and special operations parachute units and has served on the US Special Operations Command staff as well as on the Joint Staff.
Colonel Des Roches earned an M.S.S., Strategic Studies, US Army War College, an M.A., War Studies, King's College, and M.A., Near and Middle East Area Studies, London School of Oriental and African Studies, a B.S., International Relations and Arabic, United States Military Academy. His areas of Interest include: Arabian Peninsula and Mediterranean Littoral, Unconventional Warfare, and Homeland Defense.
---
Friday, November 2, 2012
Lecture 12:00 to 1:30 pm
Lunch available starting 11:45 am
154 Bay State Road, Room 203 (Eilts Conference Room)
"Afghanistan: Issues for the Next U.S. President"
Speaker: Ambassador Ronald E. Neumann
President of the American Academy of Diplomacy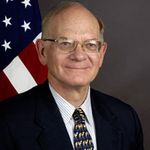 Formerly a Deputy Assistant Secretary of State, Ronald E. Neumann served three times as Ambassador to Algeria, Bahrain and finally to the Islamic Republic of Afghanistan from 2005 to 2007. Before Afghanistan, Mr. Neumann, a career member of the senior foreign service, served in Baghdad from 2004 with the coalition provisional authority and then as embassy Baghdad's principal interlocutor with the multinational command.
Prior to working in Iraq, he was chief of mission in Manama, Bahrain. Before that, Ambassador Neumann served as a Deputy Assistant Secretary in the Bureau of Near East Affairs, where he directed the organization of the first separately-funded NEA democracy programs. He was Ambassador to Algeria and Director of the Office of Northern Gulf Affairs (Iran and Iraq from 1991 to 1994). Earlier in his career, he was Deputy Chief of Mission in Abu Dhabi, United Arab Emirates, and in Sanaa in Yemen, Principal Officer in Tabriz, Iran and Economic Commercial Officer in Dakar, Senegal.
Ambassador Neumann is the author of The Other War: Winning and Losing in Afghanistan, a book on his time in Afghanistan. He is the author of a number of monographs and articles. At the academy he has focused particularly on efforts to expand state and USAID personnel to enable these institutions to carry out their responsibilities.
This event is fully booked. Please let us know by email if you wish to be contacted about future events: lbpuyat@bu.edu
---
Tuesday, October 16, 2012
Kevin Featherstone and Gazmend Kapllani
"Cultural Roots of the Greek Crisis"
6:00 PM
KCB 102 – Professor Stephen Kinzer's "Intercultural Communication" course
Two leading experts on Greece turn momentarily away from their interests in politics and economics to consider aspects of Greek culture that contributed to its economic collapse.
Kevin Featherstone is Eleftherios Venizelos Professor of Contemporary Greek Studies and Director of the Hellenic Observatory in the European Institute at the London School of Economics.
Gazmend Kapllani is a writer, playwright, broadcaster and journalist was born in Albania and crossed into Greece on foot while in his early twenties. He writes a twice-weekly column in Ta Nea, Greece's biggest daily newspaper, and is the author of My Name Is Europe.
Wednesday, October 17, 2012
Benjamin Fischer
"Spy Dust and Ghost Surveillance: How the KGB Spooked the CIA and Hid Aldrich Ames in Plain Sight"
12:00 to 1:30 p.m.
Venue: Eilts Conference Room – BU International Relations, 2nd Floor
154 Bay State Road, Boston University
Benjamin B. Fischer is the former Chief Historian of the Central Intelligence Agency.  A graduate of Cornell University and Columbia University, he served nine years in the CIA's Directorate of Intelligence as an analyst of Soviet affairs, fifteen years in the Directorate of Operations in the United States and abroad in intelligence operations, and ten years on the History Staff of the Center for the Study of Intelligence.  He retired in 2005.
In 2000 the White House Millennium Committee selected his monograph At Cold War's End: US Intelligence on the Soviet Union and Eastern Europe, 1988-1991 for placement in a time capsule at the US National Archives and Records Administration that will be opened in 2100.   In 2002, Fischer was a Visiting Fellow at the Norwegian Noble Institute (Oslo).
Fischer has published numerous articles and book reviews in Intelligence and National Security, The Journal of Intelligence History, and International Journal of Intelligence and Counterintelligence.  He serves on the Board of Editors of the International Journal of Intelligence and Counterintelligence.  He has written and lectured extensively on the Soviet war scare of the 1980s and served as a consultant to Flashback Television for a docu-drama on the same subject.
---
Thursday, October 18, 2012
Timothy Junio
"What Increases the Probability of Cyber War?: Bringing International Relations Theory Back In"
12:15 to 2:00 p.m.
Venue: Hariri Institute Seminar Room – BU Computer Science Department
111 Cummington Street, Boston University
Timothy J. Junio (Tim) is a fifth-year doctoral candidate of political science at the University of Pennsylvania, and during the 2012-2013
academic year will be a predoctoral fellow at the Center for International Security and Cooperation (CISAC) at Stanford University
(co-funded by the Hoover Institution). He also develops new cyber capabilities for the US military and intelligence community as a researcher with the Defense Advanced Research Projects Agency (DARPA).
Few IR scholars have sought to explain the conditions under which states are likely to use coercion in cyberspace, or more generally how
states should be expected to behave in this new security environment. Those who have tend to emphasize the improbability of cyber war. In
contrast to rationalist causes of war theories that predict an equilibrium of mutually defensive cyber strategies in the international system, Junio presents an argument elevating domestic political factors with the potential to escalate to the offensive use of cyber power.
This event is sponsored by the Center for International Relations at BU and the Computer Science Department at BU.
---
Thursday, October 11, 2012
Peter Kornbluh
"The Cuban Missile Crisis Fifty Years Later"
12:30 PM
CAS 314 – Professor Stephen Kinzer's "American Foreign Policy Since 1945″ course
Peter Kornbluh is a leading expert on the Cuban Missile Crisis. He has met and interviewed many participants and attended specialized conferences in both the United States and Cuba. He is co-editor of The Cuban Missile Crisis, the standard collection of formerly secret documents related to the episode. Mr Kornbluh is the director of the Cuba Documentation Project – National Security Archive.
---
Tuesday, October 9, 2012
Kübra Gümüsay
"The Influence of the Internet on Integration and Multiculturalism in Germany: A German-Turkish Muslim Blogger's Observations"
12 PM to 1:30 PM (Lunch will be available at 11:30 AM)
The Castle at Boston University
225 Bay State Road, Boston
Kübra Gümüsay is an active member of the Muslim blogosphere and one of the few Muslim members of the German netpolitics community. Her talk will focus on the changes the Internet has brought to social life in Germany, especially in context of multiculturalism, diaspora communities, and minorities, with a specific focus on the Muslim diaspora. Feeling misrepresented in mainstream media, minorities of comparatively weak lobbies, such as Turks, Arabs, Blacks, Muslims and Roma, are increasingly using the Internet to create a space for alternative media. As they speak up, comment on politics, get involved in debates and push their agendas, they ultimately influence mainstream media. Gümüsay will highlight the groups' struggles, portray this process and evaluate its outcome on the German Muslim identity and on society, and in the process try to provide some answers to these questions: Has the Internet brought us closer together? Or are we now – more than ever – living in parallel worlds?
This event takes place under a project developed by the British Council and supported by Carnegie Corporation; it aims to improve the public conversation on Muslim-West relations in the US and Europe. Co-sponsored by the Center for International Relations and the Institute for the Study of Muslim Societies and Cultures at Boston University, the Goethe-Institut Boston, and the Goethe-Institut Washington.
---
"The Shattered Nation: 
Protest, Violence and Social Fragmentation in the Syrian Uprising"
Speaker: Paulo Pinto
Tuesday, April 3, 2012
12:00 to 1:30 pm
Eilts Conference Room, 154 Bay State Road, Room 203, Boston, MA
"Iran's Domestic Politics & the Nuclear Standoff with the United States: Internal Dynamics of Iran's Nuclear Intentions"
Speaker: Bahman Baktiari, Executive Director of the International Foundation for Civil Society
Wednesday, April 18, 2012
12:00 to 1:30 pm
Eilts Conference Room, 154 Bay State Road, Room 203, Boston, MA
"The Political Geography of the Arab Spring"
Speaker: Jillian Schwedler, Associate Professor of Political Science, University of Massachusetts-Amherst
Wednesday, April 18, 2012
5:00 to 6:30 pm
International Relations Conference Room
152 Bay State Road, Room 102, Boston, MA
"The Debt Crisis in Europe"
Speaker: Czech National Bank Governor Miroslav Singer
Monday, April 23, 2012
12:00 to 1:30 pm
Eilts Conference Room, 154 Bay State Road, Room 203, Boston, MA
"Democracy, Islam and Global Ambition: Turkey in the 21st Century"
The 2012 Campagna Kerven Lecture Series on Modern Turkey
Speaker: Stephen Kinzer, Visiting Professor of International Relations, Boston University.
Tuesday, April 24, 2012
4:30 to 8:00 pm
The Castle at Boston University
225 Bay State Road, Boston, MA
Panel Discussion: "Iraq and Afghanistan – A decade of war: Lessons Learned?"
Friday, April 27, 2012
1:00 to 4:00 pm
Room 220 – SMG
595 Commonwealth Avenue, Boston, MA
Panel Members:
Andrew J. Bacevich, Professor of International Relations and History at Boston University
David Greenway, contributing columnist for the Boston Globe, the International Herald Tribune, and GlobalPost
Ambassador Peter W. Galbraith, Senior Diplomatic Fellow at the Center for Arms Control and Non-Proliferation
General David McKiernan, Commander of all US and ISAF personnel in Afghanistan, 2008-2009
Moderator: John Carroll, Assistant Professor of Mass Communications at Boston University