Dean's Advisory Board
The Dean's Advisory Board (DAB) serves as a sounding board for the Pardee School Dean by reviewing and providing feedback on the most important matters facing the Pardee School. Members provide advice to the Pardee School Dean on broad matters of strategy and planning, serve as ambassadors of the school's mission and vision, and help raise philanthropic resources for the Frederick S. Pardee School of Global Studies. 
The membership of the Dean's Advisory Board includes alumni and friends of the Pardee School who have demonstrated outstanding commitment to the school, to higher education, and to the study of global and international affairs.
Members
Frederick S. Pardee
Frederick S. Pardee (SMG'54, GSM'54, Hon.'06)
In December 2013, Frederick S. Pardee (SMG'54, GSM'54, Hon.'06) made a gift of $25 million to provide the initial endowment for a new School of Global Studies at Boston University.
Pardee — a former RAND Corporation researcher who today heads a real estate management firm in Los Angeles — developed a passion for creating a more peaceful, better world during the upheaval of the Second World War. He attended BU on scholarship and has called that aid, in addition to his education at the BU Questrom School of Business, essential to his life and career.
In 2000, Pardee endowed the Frederick S. Pardee Center for the Study of the Longer-Range Future as an interdisciplinary research center focused on — as he phrased it — the "critical challenges that face humanity." These two major endowments, along with Padee's other generous contributions to BU over the years, have brought his lifetime giving to BU to almost $40 million, and established him as one of the most generous benefactors in the history of the University.
Karen Ansara
Karen Ansara
Karen Ansara is an alumna of Wellesley College where she graduated with a degree in Political Science before achieving a Master of Divinity degree from the
Andover Newton Theological School. She is also an alumna of the Women's Theological Center and the esteemed Philanthropy Workshop.In 2008 she co-founded and continues to serve as Chair of the Steering Committee of New England International Donors (NEID).
In 2010 Karen co-founded the Haiti Fund at the Boston Foundation, now the Haiti Development Institute (HDI), which strengthens Haitian-led NGOs and convenes Haiti funders semi-annually.  In addition to HDI, she serves on the Boards of the Millennium Campus Network and MCE Social Capital; on the Advisory Boards of the Frederick S. Pardee School of Global Studies at Boston University and the Institute for Justice and Democracy in Haiti. In addition to these admirable contributions, she has served as a member of the Leadership Council of Oxfam, a past Corporator of Wheelock College in Boston and past Steering Committee member of the Opportunity Collaboration, which convenes global changemakers for an annual business retreat in Mexico. Karen, along with her husband Jim, actively develop grants to end global poverty and build health systems, primarily in Haiti, via a fund at The Boston Foundation.  Karen and Jim have four young adult children and live in Essex, MA and Boston's Back Bay.
Milind Deora
Milind Deora (Questrom '99)
Milind Deora entered the Lok Sabha in 2004 as a member of the Indian National Congress. Born in 1976, Milind was one of India's youngest Members of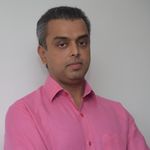 Parliament. He has held various positions in Parliamentary Committees on Defense, Civil Aviation, Estimates, Urban Development and Information Technology. He has also served as India's Minister of State for Communications and Information Technology and Shipping. Prior to entering politics, Milind worked in the private sector in the United States and India in an effort to set up one of India's first digital public-private partnerships. By doing so, Milind and his team were able to provide economically underprivileged students free access to Information Technology-enabled education.
During his active 10-year political career, Milind became an important national voice and harbinger for transformational change. He spearheaded several important issues, including the historic Right to Information law and e-Governance. Millions of Milind's constituents continue to benefit from his social programs in healthcare, sports, and digital literacy. After leaving public office in 2014, Milind joined the boards of Arctic Circle based in Iceland, and his alma mater, Boston University. He continues to stay politically engaged through his association with the Indian National Congress, through televised debates, op-eds in major newspapers and over 1.5 million followers on Twitter.
Milind is an alumnus of The Cathedral & John Connon School, Sydenham College in Mumbai and Boston University in the United States. He holds a Bachelors Degree in Business Administration (BBA) from Boston University. His love for music, especially of the blues and rock genres is well known and as an accomplished guitarist, he has several performances to his credit. Milind's wife Pooja is a successful entrepreneur in the entertainment industry.
Gerry Gitner
Gerry Gitner (CAS'66, BU Trustee Emeritus)
Gerald Gitner is a principal of Cross Continental Capital LLC, an investment company he co-founded. He serves as Chairman of Global Aero Holdings LTD. and
D. G. Associates, Inc. He is a past member and chairman of the Financial Advisory Board of the Town of Highland Beach, Florida. In addition, he has also served as a director of companies such as Factory Card Outlet of America (1999–2002), Tricom S. A. (2004–2010), and CIFG HOLDING LTD., a reorganized reinsurance company (2009–2012).
The Gerald and Deanne Family Prize for Faculty Excellence at the Pardee School was established in 2014 thanks to a generous endowment established by Gitner and his wife Deanne. The Gitner Prize is awarded annually by the Dean to a faculty member of the Pardee School for excellence in teaching and mentoring students and for advancing the mission of the school.
Amongst other roles, Gitner served as chairman and CEO of Trans World Airlines, Inc., vice chairman of Pan American World Airways, CEO of Pan Am World Services, and president and co-founder of People Express Airlines. He is a past member of the Chancellor's Council at the University of Missouri, St. Louis. He served as a trustee of Rochester Institute of Technology and the American College of Management (Croatia) (1999–2004). He is a member of the CAS Collegium of Distinguished Alumni and a recipient of Boston University's Award for Distinguished Public Service to the Profession.
Gitner graduated with a BA in history, cum laude, from CAS and was elected to Phi Alpha Theta, the national history honor society. He has an MBA from the Simon School of Business at the University of Rochester where he is a member of the Simon Advisory Board. He is a past member of Boston University's Board of Trustees (1984–1996), where he served as a member of the Executive Committee.
Andrew McCarthy
Andrew McCarthy (CGS' 04, Pardee '06)
Andrew is a Director in the Singapore office of Deloitte, where he advises Financial Services clients on Anti-Money Laundering ("AML"), Economic/Trade
Sanctions ("ETS"), Tax Crime, Client Suitability regulations, risks, and corresponding controls.  Andrew's experience includes advising financial services clients in Australia, Belgium, China, Germany, Hong Kong, India, Japan, UK, and the US.  Since joining Deloitte, Andrew's primary focus has been the assessment, design and implementation of complex Financial Crime Compliance programs for global banks, often in response to regulatory findings and penalties. In addition, Andrew has led numerous regulator-imposed KYC file remediations and sensitive money laundering/sanctions investigations.
Prior to moving to Singapore in 2013, Andrew worked for Deloitte in Washington, DC. In addition to supporting a number of AML engagements for financial services institutions based in the US, Andrew supported Department of Defense ("DoD") and Intelligence Community ("IC") clients in the fields of financial intelligence and risk strategy. Earlier in his career, Andrew worked for the Department of Defense as an Economic Advisor.
Ruth Moorman
Ruth Moorman (CAS'88, SED'89, '09, BU Trustee)
Ruth Moorman is an educator who began her career as a secondary special education teacher for students with learning disabilities and behavioral problems.
Her current areas of interests include educational leadership, supporting university and community partnerships, increasing opportunities for students in higher education, and funding early-stage medical research. She earned a BA in political science, a master's in teaching, and a doctorate in special education at Boston University.
She is a member of the BU Academy Advisory Board, the Harvard Graduate School of Education Dean's Leadership Council, the Stanford Graduate School of Education Advisory Board, and the Visiting Committee of the Susan F. Smith Center for Women's Cancers at Dana-Farber Cancer Institute. Ruth and her husband Sheldon Simon have and continue to be devoted advocates and supporters of higher education and cancer research. They established the Moorman-Simon Program for Education and Schooling for Democracy and Citizenship at various research universities and are helping to found the Men's Collaborative to Cure Women's Cancers at the Dana-Farber/Harvard Cancer Center. Ruth and Sheldon have two daughters, one a 2015 graduate of the BU Academy.
Stuart Pratt
Stuart Pratt (CAS'69, Questrom Parent '18, BU Trustee)
Stuart W. Pratt, overseer, trustee emeritus, member of the International Advisory Board, and national chair of the Annual Fund, is president and chairman of the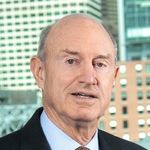 commercial real estate company NAI Hunneman, is president and chairman of the board of the Fort Point Companies and chairman of the board of Danimer Scientific.
Mr. Pratt graduated from CAS in 1969, and is a past member of the CAS Dean's Advisory Board. He is a trustee and vice president of the Peabody Essex Museum, among other charitable organizations with which he is involved.  He and his wife, Elizabeth, have two children, including Stuart F., Class of 2018 Questrom School of Business.
Aamer Sarfraz
Aamer Sarfraz (SMG '02)
Aamer A. Sarfraz is a serial entrepreneur and investor.  He is the founder and CEO of the Draper Oakwood Companies, a growth capital firm. Aamer is CEO of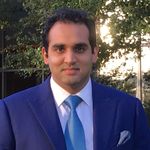 publicly-listed Draper Oakwood Technology Acquisition, Inc. (NASDAQ: DOTA), and Draper Oakwood Capital Ltd (authorised and regulated by the FCA). Draper Oakwood is part of the Draper Venture Network (www.drapernetwork.com), the world's leading venture capital group. He is founder of several businesses, including Better Grain (www.bettergrain.co.uk), a sustainable agriculture business that helps thousands of small-hold farmers use technology to increase their livelihoods. Previously, Aamer worked in the venture capital and private equity industry in London for 10 years.
He is a Member of the International Advisory Board of Texas A&M (www.tamu.edu), Trustee of the Cogito Scholarship Foundation (www.cogitoscholar.org), Member of the Wolfson College Strategy Group (www.wolfson.ox.ac.uk), Member of the President's Circle at Baylor College of Medicine (www.bcm.edu), and Trustee of the Cheetah Conservation Fund UK (www.cheetah.org.uk). He holds an MSc (with Distinction) in Information Systems from the LSE, and graduated from BU (SMG '02). As a grad student, he conceived of and launched the UK's All-Party Parliamentary Group on Entrepreneurship.
Aamer stays connected to his native Pakistan, where he invests through Indus Basin Holding, is Trustee of his family foundation – the Fazaldad Institute, is a board member of WWF Pakistan, and Honorary Consul of Estonia. In addition, Aamer is a treasurer of the British Conservative Party.
R. Adam Smith
Adam Smith is an experienced investor, advisor, and builder of tens of startup, venture and private equity-backed companies in the U.S., and abroad, since the mid-1990s. Through private equity partnerships he has founded since 2002, Adam has invested in over a dozen privately-held companies (including seven acquisitions) with a combined $600 million in sales and over $250 million of contributed equity invested capital. Simultaneously, he has formed and is serving on the Board of Directors, or advisory boards, of each company. In 2002, Adam founded Circle Peak Capital LLC, a private investment merchant banking partnership based in NYC that he actively manages today and which has served tens of limited partners with over $50 million of invested capital over time.
Earlier in his career, Adam served as a principal at two leading private equity firms in New York City: Caxton-Iseman Capital, an affiliate of Caxton Associates and one of the world's legendary alternative investment organizations (founded 1993), and Castle Harlan, Inc. (founded 1987). Adam was an early employee and instrumental in the success of a global emerging market (half a billion dollar) hedge fund, Columbus Advisors LLC, formed by the heads of Merrill Lynch emerging markets in 1996.
Adam earned an MBA in 1998 with Beta Gamma Sigma honors from the Graduate School of Business at Columbia University (CBSGSB), and a BA cum laude in International Relations and Economics from Boston University. An active alumnus of CBSGSB, Adam was a founding board member of the CBSGSB Private Equity Advisory Board and a founder in 1996 of the school's now legendary Investment Management Conference. Adam is a proud father of two boys, and is active in arts and design, as well as an avid collector. He has been a chair, board member, patron and/or sponsor of numerous arts-related events including the International Fine Art and Antique Show, Weill Carnegie Recital Hall and The Avenue Show.