Heine Publishes Essay on China-Latin America Relations
October 26, 2020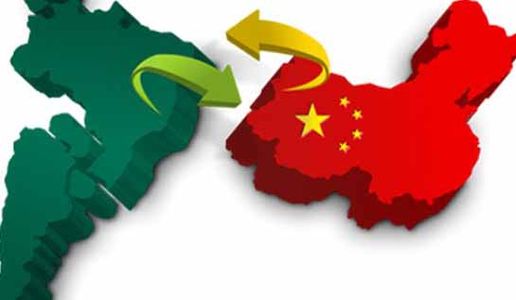 Ambassador Jorge Heine, Research Professor at the Frederick S. Pardee School of Global Studies at Boston University, wrote an article for the Wilson Center's Latin American Program and the Kissinger Institute, which provides a glimpse of post-pandemic China-Latin American relations. This was the second essay in the new Wilson Center series on "medical diplomacy" in Latin America.
In the essay, titled "Early Glimpses of Post-Pandemic China-Latin America Relations," Heine explores the growth of China's economy amid the COVID-19 pandemic, increased Latin American trade with China, and how this has effected trade relations with other large economies like the United States. In 2020, China has increased trade and investments in Latin America; however, China-U.S. tensions have also cost the region a major Chinese infrastructure investment and continue to threaten future cash flow from U.S. adversaries. Heine argues that Latin America must adopt a policy of active non-alignment, avoiding the rivalries between superpowers and focusing on their countries' national interests.
An excerpt:
At a time when the region is ravaged by an economic, social, and health crisis – the IMF and United Nations Economic Commission for Latin America and the Caribbean both project over 9 percent negative growth in 2020 – it would be especially tragic to see Chinese investment in Latin America slow. Rebuilding the region's economies will be an uphill task ceteris paribus, let alone without what has been one of the key sources of foreign direct investment and international financing since 2010. Latin American foreign policy makers and diplomats have their work cut out for them.
The full essay can be read on the Wilson Center's website.
Ambassador Jorge Heine is a Research Professor at the Pardee School of Global Studies at Boston University. He has served as ambassador of Chile to China (2014-2017), to India (2003-2007) and to South Africa (1994-1999), and as a Cabinet Minister in the Chilean Government. Read more on him here.