Gallagher Co-Authors Research Paper on China in Energy Policy
January 24, 2020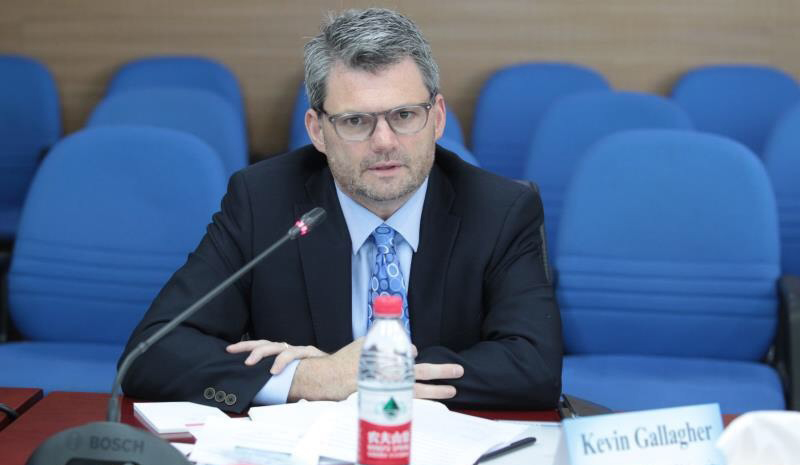 Kevin Gallagher, Director of the Global Development Policy (GDP) Center and Professor of Global Development Policy at the Frederick S. Pardee School of Global Studies, co-authored a recently published article in the Energy Policy Journal. The article was entitled, "China's Global Power: Estimating Chinese Foreign Direct Investment in the Electric Power Sector," and was published in Volume 136, January 2020 edition. 
From the abstract of the article:
We analyze the spatial and technological distribution of China's overseas electric power investments around the world, and the pollution intensity of Chinese coal fired power plants relative to those held by non-Chinese entities. We find that Chinese firms hold approximately $115 billion USD in electric power assets globally, with an average of 73% ownership stake in a total capacity of 81 GW. Chinese power investments span the globe but are largely found in developing countries, particularly in Asia and Latin America. The vast majority of Chinese investment goes to coal (24.5 GW), gas (20.5 GW) and hydropower (18.1 GW), while the share of wind (7.2 GW) and solar (3.1 GW) is relatively small but may be rising. The energy mix of Chinese overseas investment is similar to the existing world portfolio. Within the coal sector, between 2011 and 2017, the majority of Chinese greenfield investment in coal used supercritical technologies (58 percent) while only 34 percent of non-Chinese coal plants built during this period were supercritical.
Gallagher serves on the United Nations' Committee for Development Policy and co-chairs the T-20 Task Force on International Financial Architecture at the G-20. He previously served on the investment sub-committee of the Advisory Committee on International Economic Policy at the US Department of State and on the National Advisory Committee at the Environmental Protection Agency.   Gallagher has been a visiting or adjunct professor at the Paul Nitze School of Advanced International Studies at Johns Hopkins University, the Fletcher School of Law and Diplomacy at Tufts University; El Colegio de Mexico in Mexico; Tsinghua University in China, and the Center for State and Society in Argentina.