Najam in Balochistan on SDGs Implementation
January 8, 2020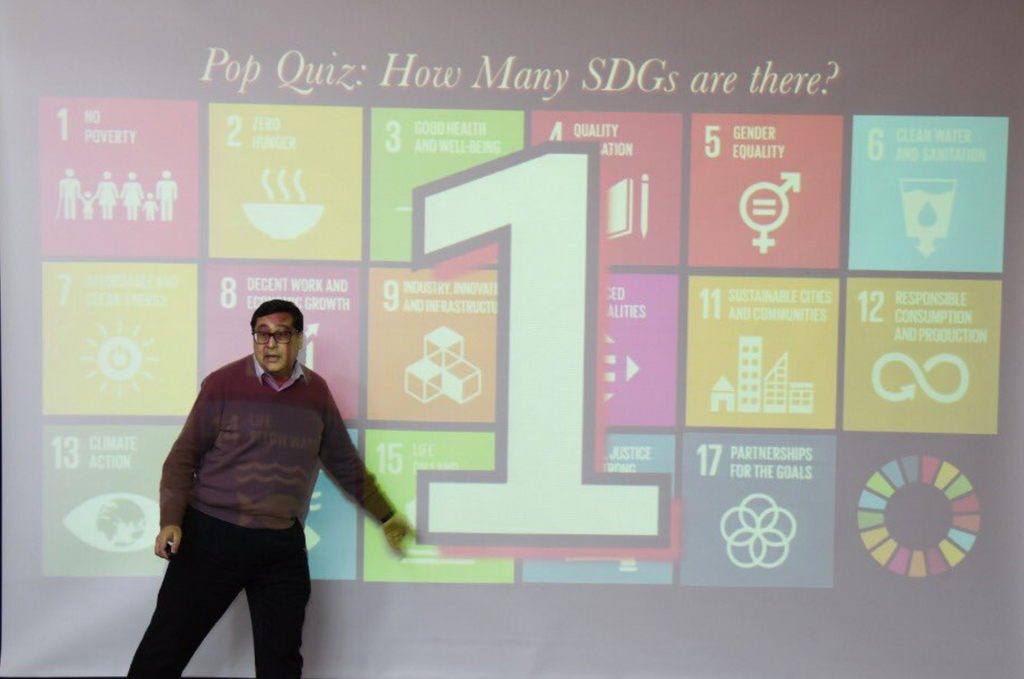 Dean Adil Najam of the Pardee School of Global Studies at Boston University visited the capital of Pakistan's province of Balochistan to review and promote the implementation of the United Nations' Sustainable Development Goals (SDGs) in the province (January 6-7, 2020).
During the packed visit, the Pardee School Dean has a detailed meeting with the Chief Minister of Balochistan Jam Kamal and also met other senior government officials. He was hosted by the Balochistan Development Network, a network of development and civil society organizations working in the province, and also visited the Quetta Press Club for a meeting with journalists to sensitize them on the importance of the UN SDGs.
Najam gave a major lecture on the SDGs at the Balochistan University of Information Technology, Engineering and Management Sciences (BUITEMS) which was attended by students and faculty of the university and also senior officials from the provincial government and from international organizations. His talk stressed the importance of translating the global goals into local priorities and on the centrality of the implementation challenge. This was followed by a lively discussion with the audience.
#Quetta is always beautiful.
All the more as snow glistens on Koh-i-Murdar.

But it was the warmth of everyone I met in my packed #SDGs visit that sparkled. From bright students @BUITEMS_QUETTA to dev colleagues @BDN_Balochistan to the dynamic CM @jam_kamal.

ThankU #Balochistan pic.twitter.com/k5peVQEXqF

— Adil Najam (@AdilNajam) January 7, 2020
Adil Najam is the Inaugural Dean of the Pardee School of Global Studies at Boston University and a former Vice Chancellor of the Lahore University of Management Sciences. He was the Lead Author of the Pakistan National Human Development Report (2018). Read more on him here.