Aftandilian in The Arab Weekly on Middle East Challenges in 2020
January 5, 2020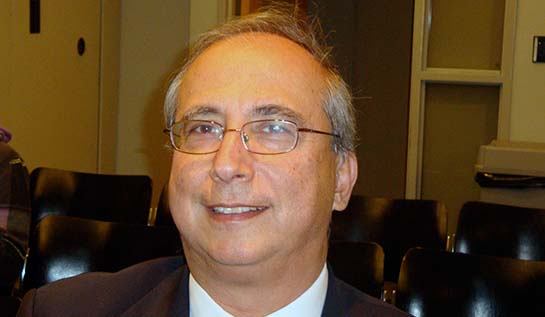 Gregory Aftandilian, Lecturer at the Frederick S. Pardee School of Global Studies at Boston University, published an article on Middle East challenges for the U.S. in 2020.
Aftandilian's article, entitled "Iran Tops Lists of Middle East Challenges for the US in 2020," was published in The Arab Weekly on January 5, 2020.
From the text of the article:
The Trump administration's policy in the Middle East  was to reduce US involvement in the region and pivot towards China. That is why US President Donald Trump was quick to declare victory over the Islamic State (ISIS) and was eager to withdraw US troops from Syria.

He (Trump) was slow to realise his maximum pressure campaign on Iran was not going to be cost-free. His Iran strategy seems to centre on the hope that, with enough economic pain, the Iranian people would revolt against the regime and a new, more moderate government would replace it. Although there have been widespread protests in Iran, the regime has held firm. Not only have there been no cracks in the security apparatus, the regime has upped the ante through a series of provocative actions.

It is unclear how Iran is going to retaliate, as Tehran might not want to directly target US troops, knowing that its military is no match for the US armed forces. By ordering the killing of Soleimani, he upped the ante and it is hard to see the political off-ramp, especially since he is unlikely to end the maximum pressure campaign on Iran that has put the Iranian leadership in a corner.
Gregory Aftandilian, a consultant, scholar, and lecturer, is an adjunct faculty member at Boston University and American University.  He is also an associate of the Middle East Center at the University of Massachusetts-Lowell and a Senior Fellow for the Middle East at the Center for National Policy in Washington, D.C.  He spent over 21 years in government service, most recently on Capitol Hill where he was foreign policy adviser to Congressman Chris Van Hollen (2007-2008), professional staff member of the Senate Foreign Relations Committee and foreign policy adviser to Senator Paul Sarbanes (2000-2004), and foreign policy fellow to the late Senator Edward Kennedy (1999).