Selin Interviewed on Reducing Mercury Pollution
November 25, 2019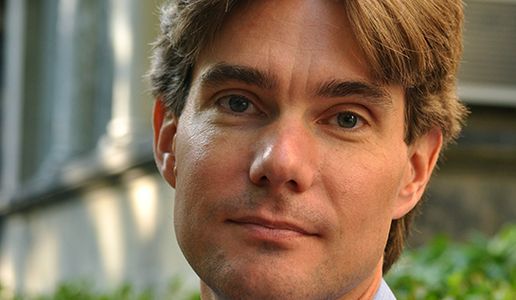 Henrik Selin, Associate Professor of International Relations at the Frederick S. Pardee School of Global Studies at Boston University, was interviewed for a recent article on reducing mercury pollution in small-scale gold mining operations. 
Selin was quoted in a November 25, 2019 article entitled "A Safer Gold Rush? Curbing Mercury Pollution in Artisanal and Small-Scale Gold Mining," published in Environmental Health Perspectives.
From the text of the article:
There is no specific timeline under the Minamata Convention for reducing the use of mercury in ASGM. Countries that judge themselves to have "more than insignificant" ASGM activity within their borders—a descriptor that is not actually defined in the Convention—must notify the Secretariat, at which point they have three years to develop their National Action Plans. More than 70 countries are believed to have some ASGM, says Henrik Selin, an associate professor of international relations at Boston University and an expert observer for the Minamata Convention on Mercury Effectiveness Evaluation Committee.

"The effectiveness of formalization hinges on a government's ability to simultaneously address related development issues, such as youth unemployment and support for agriculture," he says. Selin adds that some developing countries may lack the financial and human resources—or the political will—to tackle such a complex issue, rife with environmental and societal implications.
Henrik Selin conducts research and teaches classes on global and regional politics and policy making on environment and sustainable development. He is a Hans Fischer Senior Fellow at the Institute for Advanced Study at the Technical University of Munich.  His most recent book is EU and Environmental Governance, by Routledge Press, and is also the author of Global Governance of Hazardous Chemicals: Challenges of Multilevel Management by MIT Press.