Goldstein Publishes Article on Building the Anglo-American Relationship
November 18, 2019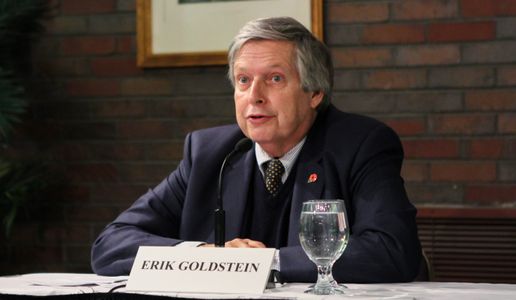 Erik Goldstein, Professor of International Relations and History at the Frederick S. Pardee School of Global Studies at Boston University, just published an article on 'Building the Anglo-American Relationship – The John Robinson Memorial Church, Gainsborough, Lincolnshire' Congregational History 9:2 (2019): 67-80.
The article deals with the innovative public diplomacy of the first United States ambassador to London, and revolves around the building of a church named in memory of the early leader of the Pilgrims.
Goldstein is a member of the Advisory Board of the Arts & Humanities Research Council (UK) project "Cultural Meanings of the Mayflower in Britain, 1620-2020," and will be the keynote speaker at its event next year to mark the 400th anniversary of the voyage of the Mayflower.
Erik Goldstein is the author of numerous publications on Anglo-American relations. His research interests include diplomacy, formulation of national diplomatic strategies, the origins and resolution of armed conflict, and negotiation. He has published in numerous journals, including Review of International Relations, Middle Eastern Studies, East European Quarterly, Historical Research, Historical Journal, Byzantine & Modern Greek Studies, and the Hague Journal of Diplomacy, and is a Fellow of the Royal Historical Society.