Najam speaks to VOA on India-Pakistan War Drums
March 1, 2019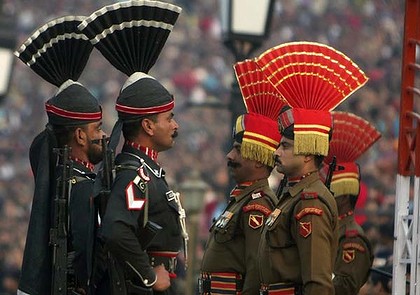 Talking to the Voice of America's (VOA) Urdu service program View 360 (March 1, 2019), Adil Najam, Dean of the Frederick S. Pardee School of Global Studies at Boston University, said that tensions between India and Pakistan are now at very dangerous levels and the situation is being made worse by global disengagement from this looming crisis.
Najam suggested that the major powers, including the United States, and international institutions like the United Nations are so distracted by other concerns that they have become disengaged from two nuclear neighbors who now stand at the brink of an all-out war. Asked if deterrence was working in this case, he argued that it was working much less than before as evidenced by the level of military intrusions both countries have now made into the other's territory.
Watch video of Adil Najam's interview (in Urdu) on VOA's View 360 (March 1, 2019), below:
Adil Najam is the inaugural dean of the Pardee School and a commentator on foreign policy and diplomacy in South Asia. Learn more about him here.