Applications Open for Global Innovation Impact Seed Grants
February 5, 2019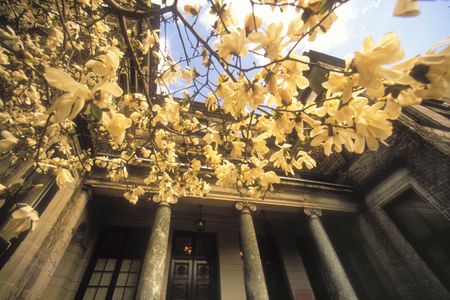 The Frederick S. Pardee School of Global Studies at Boston University is now accepting applications for Global Innovation Impact Seed Grants offered in partnership with the Innovate@BU BUild Lab. The grants are meant to encourage and empower Pardee School graduate and undergraduate students to kick-start a project or develop an innovative social or political intervention in response to a global policy issue.
Innovations can be local, impacting the BU campus or the Boston community, on a transnational or global issue, such as poverty, migration, refugee resettlement, global finance and remittances, social movements and transnational activist networks, human trafficking, violent extremism, gender equality, human development, citizenship, media and communication. The targeted innovation can also be implemented outside Boston on an issue of global policy concern.
Applicants are encouraged to consider the social impact of their innovation project or venture including who the target audience or potential client is, how they would benefit from the idea, why the innovation is needed, and what else has been done to address the policy problem at the local or global level.
Students can apply for up to $500 to cover the costs of project materials, printing, stipends, promotion and space. If a project exceeds the grant amount, the applicant should clarify any additional funding sources. The deadline for Spring 2019 project proposals is Monday, February 11, 2019. Eligible projects must be completed by June 15, 2019. Submit your proposal here.
For questions, e-mail Kaija Schilde at kschilde@bu.edu