GDP Center Launches New Global China Initiative
December 7, 2018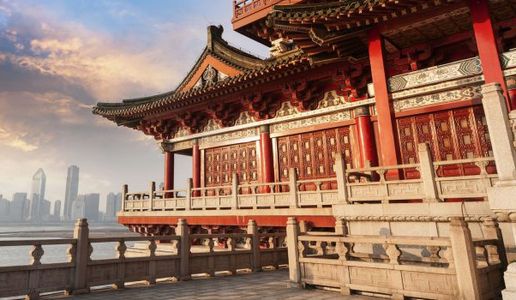 With China poised to invest $1-4 trillion in massive infrastructure and energy projects across the globe over the next decade, policy-oriented research and monitoring is necessary to maximize the potential as well as mitigate the risks of the largest level of public investment since the post-World War II Marshall Plan.
Boston University's Global Development Policy (GDP) Center, an affiliated center of the Frederick S. Pardee School of Global Studies at Boston University, has been awarded upwards of $1 million in grant funding by Charles Stewart Mott Foundation, and additional funding by the Rockefeller Brothers Fund and ClimateWorks Foundation to conduct policy-oriented research and engagement on the extent to which development Finance Institutions (DFIs) in China and the West can be calibrated to meet the goals set out in the Paris Climate Agreement and United Nations Sustainable Development Goals.
This grant funding established a Global China Initiative (GCI) at the GDP Center. The GCI will establish research and policy partnerships with government and academic think tanks in China, Latin America, South Asia, and Africa that will conduct collaborative research and policy engagement in China and host countries toward these broader goals.
The GDP Center will also maintain and expand data portals for scholars, policy-makers, the media, and civil society to gain a more evidence-based understanding of China's global financial presence, such as data on Chinese global energy finance activity and finance activities in all sectors in Latin America. To maximize outreach efforts, the GCI webpage will be the first Boston University website in Chinese.
The GCI will also house a Global China Fellows Program. This program incubates promising future leaders from Boston University and across the globe who are studying Chinese overseas development finance. These pre-doctoral fellows will reside at Boston University and work on GCI projects. In addition to Boston University PhD students, the inaugural groups of fellows are from the University of Washington, Peking University, Duke University, Fudan University, Princeton University, and Cornell University. These fellows coordinate a biweekly research colloquium, produce working papers and case studies on the impacts of Chinese DFIs in comparative perspective, and learn to engage in policy discourse. 
The GDP Center is a University – wide center in partnership with the Frederick S. Pardee School of Global Studies and the Vice President and Associate Provost for Research.
The GDP Center looks forward to working with faculty and students at Boston University to engage in the global conversation on China's global economic presence.