Garcevic in The Guardian on Trump's Montenegro Remarks
July 20, 2018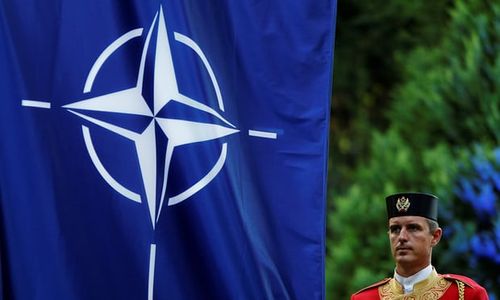 Ambassador Vesko Garcevic, Professor of the Practice of International Relations at the Frederick S. Pardee School of Global Studies at Boston University, was interviewed for an article on United States President Donald Trump's recent comments characterizing Montenegro's people as "very aggressive."
Garcevic was interviewed for a July 19, 2018 article in The Guardian entitled "How Trump Destabilised Montenegro With A Few Words."
From the text of the article:
"Far be it for me to comment on what a US president says, but he seems to be out of touch with US policy goals and not know what Nato is," said Vesko Garčević, Montenegro's former ambassador to Nato, who oversaw the country's accession talks. "Membership was a strategic shift," he told the Guardian from Podgorica, the country's capital. "It was about joining the western club, embracing western values, not only about security. For Montenegro and the alliance it was a huge achievement, a very big success."

Like most Balkan experts, Garčević fears that Trump's intervention, so soon after his meeting with the Russian president, Vladimir Putin, in Helsinki, not only mirrors Moscow's anti-Nato messaging but plays directly into Putin's hands.
During his diplomatic career, Amb. Vesko Garcevic dealt with issues pertinent to European security and NATO for almost 14 years. In 2004, he was posted in Vienna to serve as Ambassador to Organization for Security and Cooperation in Europe. He had been a Montenegro's Ambassador to NATO from 2010 until 2014 and served as a Montenegro's National Coordinator for NATO from 2015 until he joined the faculty at the Pardee School.