Keylor in Boston Herald on French Presidential Election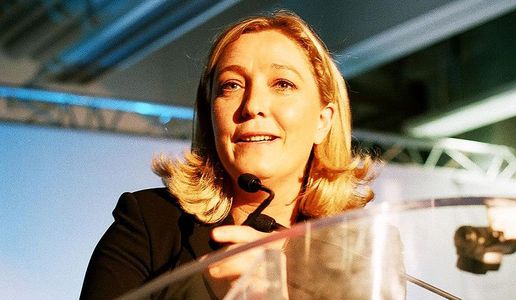 William Keylor, Professor of International Relations and History at the Frederick S. Pardee School of Global Studies at Boston University, was recently interviewed on the upcoming French presidential election, and the outlook for far-right candidate Marine Le Pen.
Keylor was quoted in an April 2, 2017 story in The Boston Herald entitled "France's Le Pen Looks to Ride Outsider Wave."
From the text of the article:
Le Pen, 48, whose father Jean-Marie Le Pen founded the National Front party, is polling strongly among French youth and could benefit, some say, from the type of shy voters who helped Trump into the White House but wouldn't proclaim their support to pollsters. Le Pen has pushed to normalize the ultra-conservative National Front and scour racism and anti-Semitism from its ranks. And though Le Pen may see more eye-to-eye with President Trump than other candidates, Boston University international relations professor William Keylor cautioned that a nationalist France wouldn't necessarily be a boon to the U.S.

'Make France Great Again' is not necessarily all good news for Trump and the folks in the White House," Keylor told the Herald. "Marine Le Pen is a French nationalist, and if she wins, France will not be the kind of ally that it has been to the United States for so many years since the foundation of NATO. Nationalism divides countries rather than unites them."

"If Le Pen becomes president of the French Republic and sets in motion a Frexit — or withdraw from the European Union — I'm afraid that would be the end of the European Union," Keylor said, adding, "I just can't imagine the organization would survive … France probably more than any other country created the forerunner of the EU, and for her to leave would be a crushing blow."
Keylor served four consecutive terms as Chairman of the Department of History at Boston University (1988-2000) and has been Director of the International History Institute since 1999. At Boston University, he has received the Metcalf Award for Excellence in Teaching and the Methodist Scholar-Teacher Award. Learn more about him here.