Najam in TNS on Environmental Neglect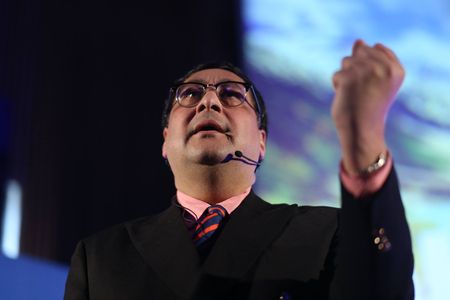 It is not that we do not have enough environmental information; it is that we choose to neglect it. This is the general view expressed by Prof. Adil Najam, Dean of the Frederick S. Pardee School of Global Studies at Boston University and a leading authority on global environmental policy, which speaking to Syed Muhammad Abubakar of The News on Sunday.
Interviewed for a feature article titled "The End of Sustainability," published in the weekend edition of Pakistan's largest English language newspaper, The News on Sunday, on March 5, 2017, Najam was quoted as lamenting that a steady stream of bad news through a series of global environmental indices seems to have had little to no impact on Pakistan's environmental policy:
"We really do not need this or any other index to tell us that Pakistan is vulnerable to climate change. We are seeing the impacts already exacerbating the miseries of our everyday lives —- in the floods in Gilgit, in the heatwave in Karachi, in the drought in Thar, partly even in the fog and smog in Lahore. If all of these real challenges are not alerting people to the seriousness of environmental degradation and global climate change, then no fancy index will either," says Dr Adil Najam, the dean of Pardee School of Global Studies at Boston University.
Read full article here.
Adil Najam is the inaugural dean of the Pardee School and a professor of international relations and also of earth and environment at Boston University. His research focuses on issues of global public policy, especially those related to global climate change, South Asia, Muslim countries, environment and development, and human development. Najam was a co-author for the Third and Fourth Assessments of the Intergovernmental Panel on Climate Change (IPCC); work for which the scientific panel was awarded the 2007 Nobel Peace Prize for advancing the public understanding of climate change science. More details on him, here.