Gallagher, Ray Publish Op-Ed on Pacific Alliance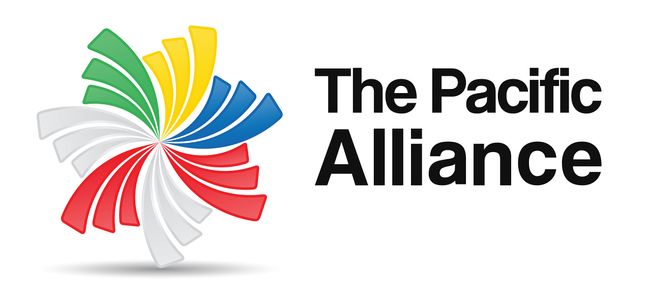 Kevin Gallagher, Professor of Global Development Policy at the Frederick S. Pardee School of Global Studies at Boston University, and Global Economic Governance Initiative Research Fellow Rebecca Ray published a recent Op-Ed on the significance of the upcoming Pacific Alliance ministerial meeting.
The Op-Ed, entitled "China at the Pacific Alliance and Beyond: Can Latin America and the Caribbean Manage?" was published on March 2, 2017 in Latin America Goes Global. 
From the text of the article:
In two weeks all eyes will be on Viña del Mar, Chile, when China sends a delegation to the Pacific Alliance ministerial meeting on March 14-16; and the United States will be noticeably absent. China has been a defining presence in Latin America and the Caribbean (LAC) over the last 15 years, a presence that has sharpened as the U.S.'s economic weight has faded.

Since the turn of the millennium, China has soared in importance as an economic partner for Latin America and the Caribbean. China's huge market is now the top export destination for South American goods and the second largest export destination for LAC products overall. China is also the second source of foreign direct investment for the region. In recent years, Chinese banks have sometimes provided more financing for LAC governments than all Western development banks combined.

But what has this "China boom" meant for the economies and societies of Latin America and the Caribbean? To answer this question, we partnered with economists, political scientists, and ecologists from eight different Latin American countries in our recent book China and Sustainable Development in Latin America. We researched case studies in sectors most affected by China's economic rise, including: agriculture in Brazil; oil in Argentina, Colombia, and Ecuador; mining in Bolivia and Peru, manufacturing in Mexico; and solar energy in Chile.

Our results? China has driven a commodity boom that is challenging the capacity of governments to sustainably manage their economies and economic policy.
You can read the entire Op-Ed here.
Ray holds an MA in International Development at the George Washington University. Prior to joining GEGI, she worked as a research associate at the Center for Economic and Policy Research. She has conducted academic fieldwork in Ecuador, Nicaragua, and Canada. You can learn more about her here. 
Kevin P. Gallagher is a professor of global development policy at Boston University, where he co-directs the Global Economic Governance Initiative (GEGI).  GEGI's mission is to advance policy relevant research on governance for financial stability, human development, and the environment on a global scale. You can learn more about him here.