Gallagher Publishes Op-Ed on the U.S., China and Latin America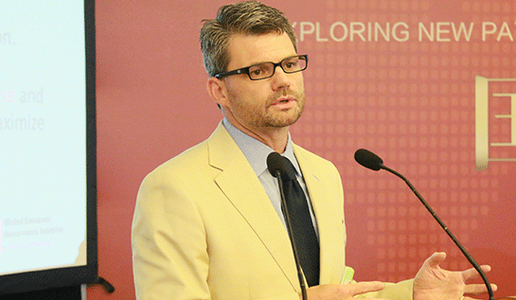 Kevin Gallagher, Professor of Global Development Policy at the Frederick S. Pardee School of Global Studies at Boston University, published a recent Op-Ed in several news outlets examining whether decreasing economic ties between the United States and Latin American under President Donald Trump could benefit China.
Gallagher's Op-Ed, entitled "Will China Gain From a US Withdrawal in Latin America?" first appeared on February 25, 2017 in The Diplomat. 
The Op-Ed was also published on March 1, 2017 in The China File and on March 6, 2017 in Foreign Policy. 
Gallagher's Op-Ed was also picked up by The Chicago Tribune on March 6, 2017.
From the text of the article:
Latin Americans can't afford to wait four years to see when the United States will be willing to have an honest and reciprocal conversation about economic prosperity in the Western Hemisphere. Luckily for the United States' southern neighbors, over the past decade Latin America has found a new major trading partner: China. With economic ties with the U.S. more uncertain than ever, Latin America would do well to solidify those ties with China, but with caution.

In 2016, Latin American economies contracted for the second year in a row and are projected to grow by just over 1 percent in 2017 – barring any big surprises. What is more, the international private sector is retreating from the region at an alarming rate, with net capital flows to Latin America negative for the first time since 1998.

Traditionally, in turbulent times the region looked to the United States for trade and finance to help it through – whether from financing from Washington-backed institutions like the World Bank and the Inter-American Development Bank, or through trade and investment negotiations.
You can read the entire Op-Ed here.
Kevin Gallagher is the co-chair of the Task Force on Regulating Capital Flows and has served as an advisor to the Department of State and the Environmental Protection Agency in the United States, as well as to the United Nations Conference on Trade and Development. Gallagher has been a visiting or adjunct professor at the School for Advanced International Studies at Johns Hopkins University, the Fletcher School of Law and Diplomacy; El Colegio de Mexico in Mexico; Tsinghua University in China, and the Center for State and Society in Argentina.