Pardee Periodical Calls for Papers for Spring 2017 Issue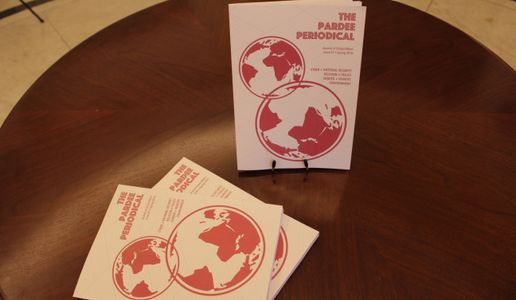 The Pardee Periodical, the graduate academic journal at the Frederick S. Pardee School of Global Studies, is now accepting submissions through February 7, 2017 for its Spring 2017 issue.  The Pardee Periodical is seeking original, thought-provoking papers on interdisciplinary topics in global affairs from MA and PhD students.
The editorial board invites current graduate students [MA and PhD] to submit original, thought-provoking papers from any discipline relevant to the field of global studies. Papers submitted within a year of the author's graduation from an MA program are also eligible.
Papers should be academic in quality, no more than 8,000 words, research or policy based, and adhere to Chicago Manual of Style (CMS) conventions. Papers should be double spaced and written in Times New Roman 12-point font with one inch margins and should only use footnotes, not endnotes.
All papers will be subjected to a blind review for content and factual accuracy. Additionally, all papers selected for publication will be subject to editorial modification.
You can read copies of the Pardee Periodical at 121 Bay State Road, 152 Bay State Road and at Mugar Library. Updates on the Pardee Periodical can also be found on the publication's Facebook page. 
For more details on submitting a paper, email pardeegradjournal@gmail.com.