Keller Wins NECLAS Criscenti Best Article Award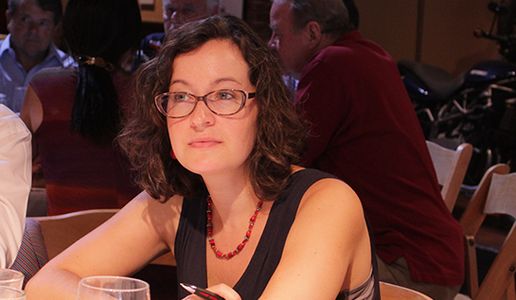 Renata Keller, Assistant Professor of International Relations at the Frederick S. Pardee School of Global Studies at Boston University, was recently awarded the Joseph T. Criscenti Best Article Award from the New England Council of Latin American Studies for an article she wrote on the Cuban missile crisis from the inventive perspective of different Latin American countries and their distinctive relationships to Cuba and the United States at that time.
Keller's article, entitled "The Latin Missile Crisis," covers several Latin American countries and their internal and external political situations, as well as their fragile relationship with the United States and Cuba and the different ideologies the two countries represented during the Cold War. The essay disrupts the often encountered perception that Latin America is one politically homogenous region, provides a clear distinction between the various actors involved in the crisis, and specifies each country's history, ideology, and political regimes.
Drawing on numerous sources, Keller demonstrates how the crisis affected each country's political situation and later developments, and reaches a very noteworthy conclusion on nuclear proliferation.
Keller's research and teaching interests focus on Latin American history, particularly the connections between foreign and domestic politics, the dynamics of the Cold War, and U.S. relations with Latin America. She has special expertise in Mexican, Cuban, Chilean, and Argentine history. Learn more about her here.