Schmidt, Stern Speak at Conference on Future of Europe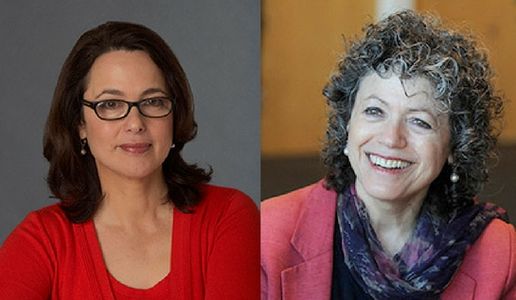 Vivien Schmidt, Jean Monnet Professor of European Integration at the Frederick S. Pardee School of Global Studies and Director of the Center for the Study of Europe, and Jessica Stern, Research Professor at the Pardee School, spoke at a November 14, 2016 conference at the Center for European Studies at Harvard University on the future of Europe.
The "Summit on the Future of Europe 2016 — Europe and The Forces of Disunion" examined the adverse political, economic and social trends that have both fueled the crisis and/or resulted from it. The conference also assessed the options open to Europe in confronting its multiple challenges and reflected on Europe's future.
Schmidt spoke as part of a panel entitled "From Enlargement to Brexit: the Future of the European Union." Stern spoke as part of a panel on "Europe's Security and Foreign Policy Challenges."
Prof. Schmidt is Jean Monnet Professor of European Integration at Boston University. Her research focuses on European political economy, institutions, democracy, and political theory. She has published ten books, over 100 scholarly journal articles or chapters in books, and numerous policy briefs and comments, most recently on the Eurozone crisis.  Her current work focuses on democratic legitimacy in Europe, with a special focus on the challenges resulting from the Eurozone crisis, and on methodological theory, in particular on the importance of ideas and discourse in political analysis (discursive institutionalism). You can learn more about her here. 
Stern's main focus is on perpetrators of violence and the possible connections between trauma and terror.  She has written on terrorist groups across religions and ideologies, among them neo-Nazis, Islamists, anarchists, and white supremacists.  She has also written about counter-radicalization programs for both neo-Nazi and Islamist terrorists. Learn more about her here.