Najam in Dawn on Smog in Lahore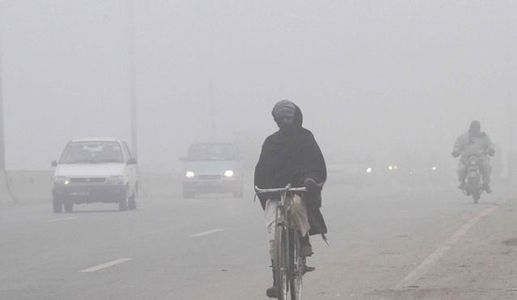 Adil Najam, Dean of the Frederick S. Pardee School of Global Studies at Boston University, was recently interviewed on the effect heavy smog has had on daily life in the city of Lahore, Pakistan including on the health of citizens and on issues including traffic. 
Najam was quoted in a November 21, 2016 article in Dawn  entitled "Smog Gets in Your Eyes."
From the text of the article:
However, Dr Adil Najam, Dean of the Pardee School of Global Studies at Boston University believes that climate change is not the only factor.

"This is much more a case of pollution. We have had a double whammy because pollution, especially from vehicles, has gone up while trees and vegetation have steadily gone down. What we are seeing is the combined effect of these two dynamics coupled with the weather pattern," he points out.
You can read the entire article here.
Adil Najam is the inaugural dean of the Pardee School and was a former Vice Chancellor of the Lahore University of Management Sciences in Lahore Pakistan. He had started his career as a newspaper reporter in his native Pakistan, including covering the 1988 election campaign of Benazir Bhutto that ended with her becoming Pakistan's first female Prime Minister. Part of his research has focussed on Muslim and Pakistani diaspora in the United States. He is the author of Pakistanis in America: Portrait of a Giving Community (Harvard University Press, 2006) and co-editor of How Immigrants Impact their Homelands (Duke University Press, 2013). Learn more about him here.