Gallagher Publishes OpEd on China's Green Finance Leadership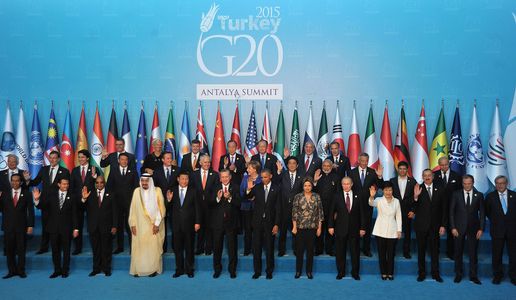 Kevin Gallagher, Professor of Global Development Policy at the Frederick S. Pardee School of Global Studies at Boston University, published a recent Op-Ed discussing China's potential leadership on green finance and sustainable development at the upcoming G-20 meeting.
Gallagher's Op-Ed, entitled "China Poised to Lead on Green Finance at G-20 Meeting," was published by the Financial Times on August 17, 2016.
From the text of the Op-Ed:
The Western-backed Multilateral Development Banks (MDBs) are talking a lot about moving 'from billions to trillions' of dollars to meet the Sustainable Development Goals (SDGs) and Paris Climate Agreement that aim to shift the world economy to a low-carbon and more socially inclusive and equitable future.

The MDBs talk the talk but do not walk the walk given that they have not increased their paid-in capital to meet the ambitious goals of the SDGs. By contrast, China's development banks have been doing the walking—but not quite in the right direction. As it hosts the G-20 in September, China is poised to match words and action on sustainable development.

According to new estimates, China's two policy banks, the China Development Bank (CDB) and the Export Import Bank of China (CHEXIM), have doubled the amount of overseas financing to developing countries since 2007 — to roughly $684bn versus close to $700bn by the World Bank, Inter-American Development Bank, African Development Bank, and the Asian Development Bank combined.

What is more, China's banks have set up another $116bn in regional funds across the world, including $22bn in funds for Africa and $37bn for Latin America to help these countries build infrastructure and industrial parks.
You can read the entire Op-Ed here.
Kevin Gallagher is the co-chair of the Task Force on Regulating Capital Flows and has served as an advisor to the Department of State and the Environmental Protection Agency in the United States, as well as to the United Nations Conference on Trade and Development. Gallagher has been a visiting or adjunct professor at the School for Advanced International Studies at Johns Hopkins University, the Fletcher School of Law and Diplomacy; El Colegio de Mexico in Mexico; Tsinghua University in China, and the Center for State and Society in Argentina.