Keller Wins Honorable Mention for McGann Book Prize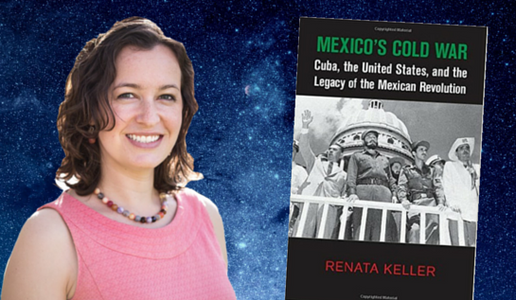 Renata Keller, Assistant Professor of International Relations at the Frederick S. Pardee School of Global Studies at Boston University, was awarded honorable mention for the Thomas McGann Book Prize in Modern Latin American History for her book Mexico's Cold War: Cuba, The United States and the Legacy of the Mexican Revolution.
The award is given by the Rocky Mountain Council for Latin American Studies to the outstanding book published by a member of the association in the previous calendar year on the subject of modern Latin American history. 
"This prize means a lot to me, especially because RMCLAS was the first scholarly conference where I ever presented my work," Keller said. "I still consider it one of my "home" organizations even now that I'm living pretty far away from the Rocky Mountains."
Mexico's Cold War examines the history of the Cold War in Mexico and Mexico in the Cold War. Mexico did in fact suffer from the political and social turbulence that characterized the Cold War era in general, and by maintaining relations with Cuba it played a unique, and heretofore overlooked, role in the hemispheric Cold War.