Gallagher in FT: China's Latin American Lending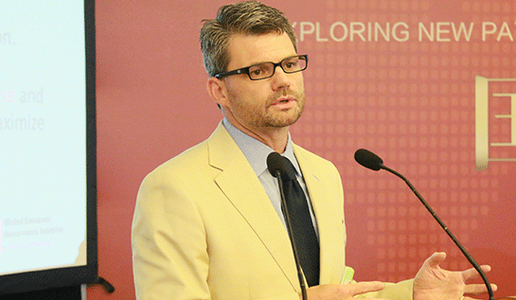 Kevin Gallagher, Professor of Global Development Policy at the Frederick S. Pardee School of Global Studies at Boston University, said China's support for Latin America during a time of economic distress was showing up western-backed development banks.
Gallagher made the argument in an April 1, 2016 article in the Financial Times entitled "China's Ambitions for Asia Show Through in 'Silk Road' Lending."
From the text of the article:
According to data collected by Boston University's Global Economic Governance Initiative and the Washington-based think-tank The Inter-American Dialogue, the China Development Bank and the Export-Import Bank of China provided upwards of $29bn to Latin American governments in 2015 — even as the World Bank and Inter-American Development Bank cut lending in 2015 by 5 per cent and 14 per cent respectively.

Kevin Gallagher, author of The China Triangle, a book on Latin America's China boom, said that China's support for the continent during a time of economic distress was showing up the western-backed development banks for their failure to "provide the countercyclical finance that justifies their very existence."
Gallagher has edited or co-edited a number of books, including Rethinking Foreign Investment for Sustainable Development: Lessons from Latin America (with Daniel Chudnovsky) and Putting Development First: the Importance of Policy Space in the WTO and IFIs. His book "The China Triangle: Latin America's China Boom and the Fate of the Washington Consensus," was released in 2016. Learn more about him here.