Gallagher OpEd in LAGG: Latin America Needs a China Plan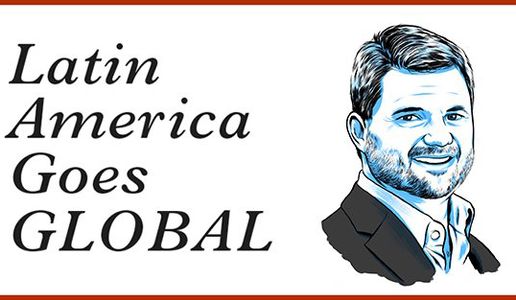 Kevin Gallagher, Professor of Global Development Policy at the Frederick S. Pardee School of Global Studies at Boston University, said Latin American countries need to develop regional plans for smart infrastructure instead of "shovel ready" projects for development banks.

Gallagher made the argument in a March 31, 2016 Op-Ed in Latin America Goes Global entitled "Latin America Needs a Plan to China's Latin America Plan."
From the text of the article:
China has a clear Latin America strategy: invest and trade with Latin America to gain access to strategic natural resources and strategic markets for national champion firms and policy banks—and make lots of friends along the way.

The problem is, the countries of Latin America don't have a plan for China.

Lots of countries have 'shovel ready' projects for development banks, but they are too often just roads to mines or presidential pet projects, rather than regional plans for smart infrastructure and logistics that spur innovation and inter-regional trade.
You can read the entire article here.
Gallagher has edited or co-edited a number of books, including Rethinking Foreign Investment for Sustainable Development: Lessons from Latin America (with Daniel Chudnovsky) and Putting Development First: the Importance of Policy Space in the WTO and IFIs. His book "The China Triangle: Latin America's China Boom and the Fate of the Washington Consensus," was released in 2016. Learn more about him here.