RIP: Doctoral Student Gunned Down in Congo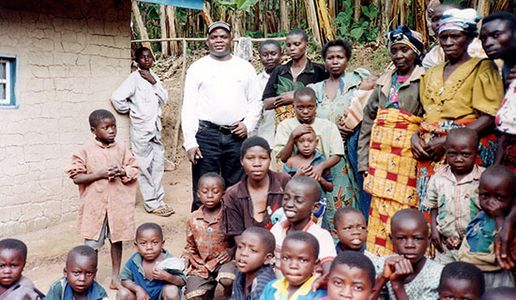 A former Boston University student who worked closely with the African Studies Center, an affiliated center of the Frederick S. Pardee School of Global Studies at Boston University, was killed by armed militants in the Democratic Republic of Congo (DRC) on March 20, 2016.
Rev. Vincent Machozi (STH '15), a Catholic priest who frequently documented human rights violations in DRC, was shot while visiting family in the village of Katolu, not far from the city of Butembo where he taught in the seminary and was superior of an Assumptionist community. 
Machozi came to BU in 2006 to work on his Doctor of Theology degree in the School of Theology, and worked closely with the African Studies Center on outreach efforts in the war-torn DRC.
In an interview with BU Today Timothy Longman, Director of the African Studies Center, said there had been at least seven earlier attempts on the priest's life, usually in response to content posted on Beni Lubero, Machozi's website that was dedicated to shining a light on human rights abuses in his area of North Kivu. 
The attack on Machozi came shortly after he published an online article denouncing the involvement of the Congolese and Rwandan presidents in the massacres of innocent civilians, according to BU Today. 
Longman said Machozi will be missed as one of the more vocal opponents of violence and human rights abuses in DRC.
"Although most of Congo has been peaceful since a political transition in 2006, North Kivu has continued to be destabilized by violence, much of it centered around Butembo," Longman said. "Fr. Machozi was an important advocate for the rights of civilians whose voice decrying the violence in his region will be sadly missed."