Hare in Adviser: Cuba and the U. S.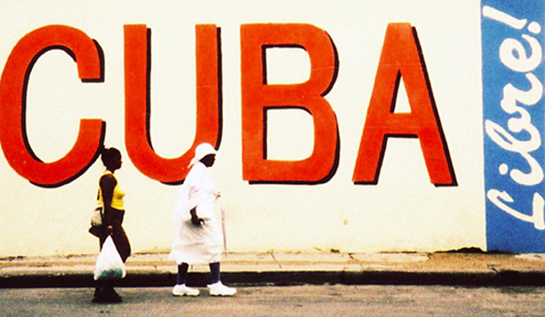 Paul Webster Hare, Senior Lecturer at the Frederick S. Pardee School of Global Studies at Boston University, said that while Cuban and U. S. relations would continue to warm, he did not expect Congress to completely lift trade and travel sanctions on the island nation.
Hare made the argument in a featured Q&A published on Jan. 5 in the Latin America Adviser, a publication of the Inter-American Dialogue. His section is entitled "Will U. S. – Cuba Relations Thaw Further in 2016?"
From the text of the Q&A:
"I expect more progress in re-establishing normal travel and tourism links between the United States and Cuba. But Congress will not authorize unrestricted U.S. trade, investment and development aid. And the Cuban government would not approve U.S. projects, even if restrictions were lifted. That is not what
Raúl Castro wants his legacy to be.

It is likely that President Obama will visit Cuba before his term ends, but he will expect Castro to cooperate with some visible benefits. The thorny issues like the U.S. property claims, Cuban claims for the embargo and Guantanamo Bay are those from the legacy of 50 years of mistrust. But whether U.S. and Cuban relations can progress to the next level will depend on Cuba's economic reforms. Will Castro promote material prosperity for Cubans rather than the old revolutionary mantras of equality, control and dependence on the state? Will he finally resolve the issue of dual currencies? Will he allow significant private enterprise to develop? And will he give Cubans access to the Internet that the rest of the world has long enjoyed?

Change is happening in Cuba under the radar of the government—many Cubans and Cuban-Americans are, in reality, now living their lives in both countries. They are rebuilding Cuban business and society. But Raúl knows that Venezuela—with the coming weeks crucial—is still more important for Cuba than the United States. And he wants to see out his term with the fundamentals of the Revolution intact."
You can read the entire Q&A here.
Ambassador Hare was a British diplomat for 30 years and the British ambassador to Cuba from 2001-04. He now teaches international relations at Boston University. He was Head of the Foreign Office's Non-Proliferation Department and the first Project Director for the UK's presence at the Shanghai World Expo in 2010. Hare is a Fellow of the Weatherhead Center for International Affairs at Harvard University and  served as president of the British Baseball Federation from 2000-01. He has been designated a Lieutenant of the Royal Victorian Order by Her Majesty Queen Elizabeth II. Learn more about him here.