Najam on NPR's RadioBoston: Deciphering Paris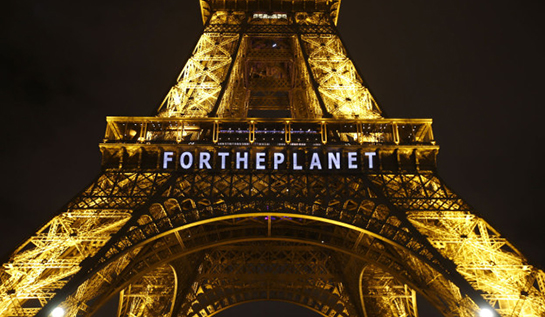 Adil Najam, Dean of the Frederick S. Pardee School of Global Studies at Boston University, said that while the climate agreement reached in Paris after the 2015 UN Climate Change Conference was both necessary and historic, there was a long road ahead if we wished to truly make a difference.
Najam made the argument in a recent interview on WBUR's RadioBoston with Meghna Chakrabarti, which aired on Dec. 14. Najam's segment was entitled "What The Paris Climate Accord Means For Boston."
You can listen to the entire segment here.
Prof. Najam was a co-author for the Third and Fourth Assessments of the Intergovernmental Panel on Climate Change (IPCC); work for which the scientific panel was awarded the 2007 Nobel Peace Prize for advancing the public understanding of climate change science. In 2008 he was invited by the United Nations Secretary General to serve on the UN Committee on Development (CDP). Learn more about him here.