Latin American Studies Redesigns Curriculum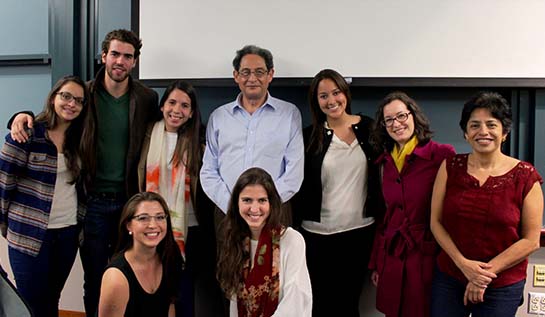 The Latin American Studies Program, an affiliated regional center of the Frederick S. Pardee School of Global Studies at Boston University, has revamped the curriculum for its Latin American Studies Masters of Arts (LAS MA) program.
"Boston University has superb resources in Latin American Studies, ranging from literature to archaeology to history to politics.  The MA in Latin American Studies gives motivated graduate students the opportunity to dive deeply into the study of Latin America, to improve their language skills, and to gain a multifaceted understanding of our Western Hemisphere neighbors," said William Grimes, Associate Dean at the Pardee School. "The revised curriculum puts the requirements our MA program in line with those of many of our peers, including New York University and Stanford University.  The revised timing also better conforms to the job market for graduates."
According to graduate student adviser Michael Williams, the revised curriculum will go into effect for students admitted to the fall 2016 class. The new curriculum will be a one-year program with 32 credits.
The LAS MA no longer contains a requirement for study abroad. New Core Courses are IR 713 (Latin America:  Past & Present) and a 4-credit graduate research methods course approved by the student's adviser.
Other coursework has been simplified. Instead of choosing two Issue Areas, students will simply complete 6 electives (24 credits). At least one elective must be in history or the social sciences; at least one must be in literature, culture, or art history. Other requirements remain the same  including completion of an MA Paper and demonstrated proficiency in Spanish or Portuguese.
"The reduction of the program by a year benefits students by offering a quicker time to degree so that we give them more bang for the buck in starting on an internationally oriented career with focus on Latin America," said Adela Pineda, Director of the Latin American Studies program. "The program is streamlined yet flexible. It is small and selective, with lots of individual attention. In its focus and the breadth and depth of its faculty, it is unique in the Boston area."