Longman in CFR: Kagame's Power Grab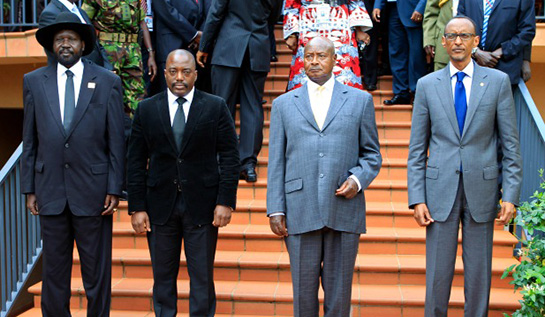 Timothy Longman, Director of the African Studies Center at the Frederick S. Pardee School of Global Studies at Boston University, said that Rwandan President Paul Kagame had followed precedent in extending his term in office.
Longman made his argument in a Dec. 10 article on the website for the Council on Foreign Relations entitled "Undemocratic Democracies in Rwanda and Central Africa."
From the text of the article:
Just this past month, Rwandan President Paul Kagame followed neighboring rulers in Burundi, the Republic of Congo, and Togo to become the latest long-serving African ruler this year to attempt to extend his hold on power for a third term. Like his neighbors Kagame has done it legally, through a change in the nation's constitutional term limits, but not without coercion.

"He's never pretended to be a democrat," says Boston University's Timothy Longman, director of the African Studies Center. "There's an attempt to respect the rule of law at one level, in contrast to military dictators, he did not seize power; he went through a process of changing power."
You can read the entire article here.
Longman's current research focuses on state -society relations in Africa, looking particularly at human rights, transitional justice, democratization, civil society, the politics of race and ethnicity, religion and politics, and women and politics. Learn more about him here.