Najam in the Media: Pakistan at Paris for COP21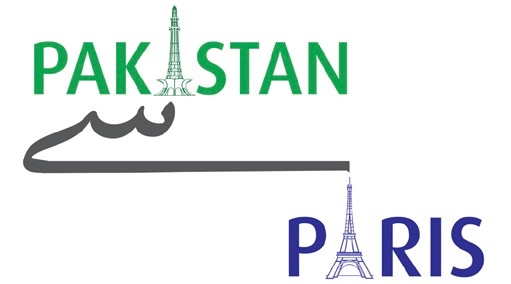 Dean Adil Najam of the Boston University Pardee School of Global Studies has been quoted widely in the Pakistan press on the country's preparations for the forthcoming United Nations climate change negotiations on global climate change that start next week in Paris and are usually referred to as COP21 (the 21st meeting of the Conference of the Parties to the UN Framework Convention on Climate Change).
Among these are major features on the topic published in The Third Pole on Nov. 18 and reprinted in Eco-Business News  on Nov. 20, as well as a Paris COP21 curtain raiser published in Pakistan's largest English news daily, The News on Sunday on Nov. 28.
The article entitled "Pakistan offers nothing to the climate summit" in The Third Pole quotes leading climate experts and activists on climate change commenting on Pakistan's preparation of its 'Intended Nationally Determined Contribution,' or INDC. Najam is quoted as follows:
"What Pakistan submitted is beyond weak…it said nothing," Adil Najam, the Dean of Boston University's Frederick S. Pardee School of Global Studies, told thethirdpole.net angrily. "All that the world asked for was some statement of intent that we intend to do something"… Even Iraq's plan has more substance than Pakistan's, Najam pointed out.

… experts argue that the INDC process is not relevant for developing countries including Pakistan, which should focus on adaptation, the bigger challenge, rather than its contribution to global mitigation efforts. "Most countries have tried to develop an INDC which outlines a path towards cleaner growth, is more focused on renewables, and where there is a clear definition of when emissions will peak and how they are then brought down," said Najam. Pakistan should have pushed industrialized countries to do more mitigation so everyone else has to adapt less, said Najam, while "Pakistan should also seek technology and technical assistance in renewable energy and sustainable infrastructure."
Earlier Najam had also been commenting on this development on Twitter, something that was cited in the The Third Pole article:
After the commitments were submitted, Najam tweeted that Pakistan is no longer "a consequential player" in the climate negotiations… "What a tremendous diplomatic fall," he bemoaned.
Right before the conference, a curtain raiser feature on the Paris negotiations published in The News on Sunday (November 28, 2015), titled "Environment in 350 words," also quoted Dean Adil Najam on the subject:
Dr Adil Najam, Dean of Boston University's Frederick S. Pardee School of Global Studies, says, "In many ways I think the INDCs are less important. In some way, a distraction."

The more important questions for him are: "Will we have a binding agreement? Will that agreement – and especially industrialized countries – take on real and binding commitments to take real action that will limit global climate change to 1.5 degrees or below.  Not 2.5 or 3.5 but 1.5. Because if it doesn't then life for vulnerable countries like Pakistan will become even more miserable."
Najam is a leading expert on global climate change policy in developing countries, and particularly in Pakistan. Read more about him here.
Read the full text of "Pakistan offers nothing to the climate summit" here.
Read the full text of "Environment in 350 words" here.